Update 5/17/19: This deal is back again. Prices are a bit higher this time for several of the packages, but the top package is a deal as it is enough Avios for an off-peak business class flight between New York, Boston, or Chicago and Madrid for less than $480. Of course, you're at the mercy of Iberia availability, but that's certainly not a bad deal.
The Spanish version of Groupon is once again offering Iberia Avios for sale at a discount — from around 1.4 1.37 cents per point. While that's not such a good deal as to purchase these speculatively, rates are good enough to buy yourself the miles necessary for a business class flight to Madrid from several US cities for about $480. You'd also pay taxes on the award ticket, so your total net cost would be in the range of $700, but that's certainly not bad if you can find availability that suits your needs. This is a deal that comes around periodically], but it can be a good deal for topping up an account, grabbing a cheap redemption, etc.
The Deal
Groupon Spain is selling Iberia Avios in the following quantities / prices (US dollar equivalents as of the exchange rate at the time of writing in parenthesis)

1,000 Avios for €19 ($21.21 / 2.12 cents each)
2,000 Avios for €29 ($32.37 / 1.62  cents each)
4.000 Avios for €59 ($65.87 / 1.65 cents each)
8,000 Avios for €109 ($121.68 / 1.52 cents each)
15,000 Avios for €199 ($222.18 / 1.48 cents each)
20,000 Avios for € 259 ($289.16 / 1.45 cents each)
35,000 Avios for € 429 ($478.90 / 1.37 cents each)

For reference, here were the prices the last time we reported this deal on 1/4/19:

4,000 Avios for 54 EUR ($61.40 / 1.54c per point)

8,000 Avios for 99 EUR ($112.56 / 1.41c per point)
15,000 Avios for 189 EUR ($214.87 / 1.43c per point)
20,000 Avios for 249 EUR ($283.08 / 1.42c per point)
35,000 Avios for 439 EUR ($499.09 / 1.43c per point)
Key Terms
Your Iberia Plus account must be at least 90 days old to participate
Limits: 1 package of 1,000 and 2,000 Avios, maximum of 100,000 Avios purchased in total
Must redeem your Groupon via the Iberia site by July 15. 2019
Quick Thoughts
Caveat emptor in terms of Iberia's much-maligned shoddy IT. This can be a good deal, but dealing with Iberia's IT and customer service can be frustrating. I've done this deal in the past without an issue, but it's worth noting right at the top here that when things don't go smoothly you'll need some patience.
These Avios sales on Groupon come around now and then. Here are a couple of posts we wrote about similar deals last year:
You will also need a Groupon Spain account. If you don't have one, it is easy to sign up for one (separate from your Groupon US account). The basic gist of the deal is that you buy a Groupon certificate and then you have to redeem the Groupon certificate through Iberia Plus for your Avios. You must redeem it by July 15th, so don't drag your feet. Also keep in mind that you'll need an Iberia Plus account that is at least 90 days old to redeem this deal.
Note that in the past you could go through Iberia's shopping portal to earn an additional Avios per Euro spent, stacking a few more miles for your purchase and dropping your cost per point a bit further. However, the current terms seem to exclude the Groupon Avios purchases.
Since Iberia charges 34K miles during off-peak season for business class between New York, Boston, or Chicago and Madrid, you can theoretically buy enough miles in this promo to fly business class for about $500. You'll pay additional taxes of around $100-$200 depending on where you originate, but that's still a good deal if you can find availability. After Iberia's crazy 90K promo last year, availability has been a little weak, but if you have something in mind this could be a deal.
H/T: Loyalty Lobby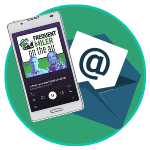 Want to learn more about miles and points?
Subscribe to email updates
 or check out 
our podcast
 on your favorite podcast platform.