Yesterday we were tipped off to a higher welcome offer available on one of the United credit cards. When looking into this, we discovered that it's possible to get increased welcome offers on two different personal United cards, but only when logged in and possibly only if you're not currently a United credit card holder.
At the moment, our Best Offers page lists both the United Explorer and United Quest cards as having 60,000 bonus miles welcome offers. In Biggie F's comment, they mentioned seeing a 65,000 bonus miles offer on the Explorer card when logged in to their MileagePlus account.
Sure enough, when investigating this last night I saw the same thing. I also noticed that the United Quest card welcome offer was boosted even higher, giving 80,000 bonus miles + 500 PQPs rather than 60,000 bonus miles + 500 PQPs.
The thing is that these offers seem to be targeted to an extent because Greg reported seeing the standard offers rather than these increased versions. When checking again today, I saw the lower offers too rather than the higher 65,000 and 80,000 bonus miles options I'd seen yesterday.
I subsequently realized a potential reason behind this. When checking yesterday, I'd been logged in to my wife's MileagePlus account. She doesn't have any United credit cards and her account displayed the higher offers. Today though, I'd logged into my account and saw the standard lower offers and I have a United Gateway credit card (product changed from an Explorer card a few years ago). Similarly, Greg has a United credit card too, so that could well be the determining factor as to whether or not you're able to see – and apply for – the cards with higher welcome offers.
To see if you're able to access the higher offers, log in to your United MileagePlus account on desktop (it might be that mobile works too). On the home page of the website, you'll hopefully see a banner saying "Offers up to 80,000 bonus miles + 1,000 PQP". Click on that to see if you can see the 65k offer on the Explorer card or 80k offer on the Quest card.
If you have an existing United credit card, you might see a different banner referencing your ability to refer people to United credit cards. That's what I see on my account which means I'm not able to access the landing page with the higher offers.
Unfortunately we're not able to link directly to the higher offers. For starters, if I'm correct in thinking that existing cardholders can't obtain these higher offers, that means we wouldn't be able to advertise a higher bonus than you'd be able to earn. Secondly, the landing page with the increased offers includes "MPNumber=" at the end of the URL followed by a random string of letters and numbers which presumably relate to a member's MileagePlus account number. It's not clear if subsequent applications would somehow be tied to that number (even if the bonus miles weren't credited there), so for now you'll have to log in to your own account to see if you have access to these offers.
Seeing as these United credit cards are issued by Chase, the 5/24 rule will still apply.
Chase's 5/24 Rule
: With most Chase credit cards, Chase will not approve your application if you have opened 5 or more cards with any bank in the past 24 months.
---
To determine your 5/24 status, see:
Easy Ways to Count Your 5/24 Status
. The easiest option is to track all of your cards for free with
Travel Freely
.
---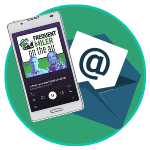 Want to learn more about miles and points?
Subscribe to email updates
 or check out 
our podcast
 on your favorite podcast platform.