Short answer: No, you probably cannot convert a 7 night travel package to a 5 night package.
Yesterday we wrote that multiple people have recently had success booking Marriott 5 Night Travel Packages.  This is a big deal because 5 night packages are supposed to be only for Marriott Vacation Club owners.  The rest of us are supposed to get the 7 Night Packages.  5 Night Packages are cheaper, so those of us who are unlikely to stay 7 nights in a row at a single Marriott would generally prefer to save a few points.  You can find comparisons of the point prices for 5 and 7 night packages here: Analysis of Marriott Travel Packages: 5 Night vs. 7 Night.  With Category 1-5 packages, 5 night travel packages are 35,000 Marriott points cheaper than 7 night packages.
Given that people have recently had success in purchasing 5 night packages, I wondered if those of us who already purchased 7 night packages could convert ours over and get back 35,000 points.  Time to investigate…
Investigation…
Since multiple people have reported success in calling foreign Marriott Rewards offices, I started there.  I first called the Australia office, then Kuala Lumpur, then Hong Kong, then US…  At each one, I told the rep that I had purchased a 7 night travel package and wondered if I could convert it to a 5 night package because I wouldn't be able to use all 7 nights.  Here's what happened:
Australia office: The woman who answered said no, five night packages are only for Vacation Club owners.  Me: OK, thanks anyway.  Goodbye.
Kuala Lumpur office: The man who answered didn't seem to mind that I wasn't a vacation club owner. He apologized and said that it is not possible to convert 7 night packages to 5 night packages.  To ensure that we were talking about the same thing, I asked him if it was possible to convert my 7 night category 1-5 package to a different category, and he confirmed that it was.  To be clear, I knew that changing categories was possible.  I asked about it only to make sure that the agent understood my original question.
Hong Kong office: Same as Kuala Lumpur.  "It is not possible to convert one to the other."
US office: Again, same answer.  It is not possible to convert.
Maybe someone at Marriott Rewards knows a way to convert one to the other, but every rep I spoke with thought it was impossible.  Unless I learn otherwise from readers, I'm satisfied that the final answer is no.  Too bad!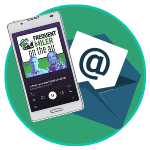 Want to learn more about miles and points?
Subscribe to email updates
 or check out 
our podcast
 on your favorite podcast platform.