Bonkers, simply bonkers.
Capital One Spring is a program offering savings to businesses with a range of partners. It's completely free to join (you can register here) and you don't even have to be a Capital One cardholder to get access to the deals.
Nick first covered the program here where he highlighted some of the savings available with Dell and on Happy gift cards. I subsequently looked into the savings they claimed to offer for Choice and there were some legit discounts available by booking with their code.
For some time Capital One Spring has listed savings of up to 50% off hotel rates when booking with Priceline.
I took that claim of up to 50% savings with a pinch of salt as a lot of sites claim savings of that nature but which seem to be exaggerated in reality. The pinch of salt I took was so large in fact that I ignored this part of the Capital One Spring program entirely until recently as I assumed it was simply a link to the regular Priceline site.
That was dumb of me.
You see, the site you click through to isn't the regular Priceline site. And when Capital One Spring/Priceline claim to offer up to 50% off hotels, that's not true. Some of the hotel savings are even bigger than 50%. Those aren't artificially inflated prices they're comparing the savings against either. These are very real savings when compared to booking on the regular Priceline site and even when booking directly with the hotel chain.
For example, I did a search for a two night stay in New York City from August 3-5. The Capital One Spring/Priceline site (which actually shows up at rezserver.com) sorts the results by largest percentage savings, but you can sort by price, hotel name, ratings, etc.
Here are the top three results by percentage savings:
66% savings at the Conrad New York Midtown, 59% savings for the Westgate New York Grand Central and 57% off at the Holiday Inn Express New York City Chelsea.
Lest you think these are made up savings, they're not. Capital One Spring/Priceline are basing the Conrad savings off a room rate of $532 per night. That's not far off the $513 per night Hilton is charging directly for the same property on the same nights:
That's savings of $664 before tax over the course of that two night stay. Like I said, bonkers.
Seeing as you wouldn't be booking directly, you wouldn't earn elite night credits or points or receive status benefits. However, when you're saving $664, does it really matter that you won't be getting the $25 per person for breakfast that Hilton now offers elite members at Conrad properties in the US?!
The savings for that Holiday Inn Express are equally legit. You can pay $117 per night via this Priceline partnership or $242.77 per night when booking directly with IHG. Even better, the fact that it's a Holiday Inn Express means you'd get free breakfast even when not booking directly as it's a brand that offers free breakfast to all guests regardless of their status level or how they booked.
Those three hotels listed above aren't the only good deals either. Want to stay at a decent hotel in Times Square? How does $100 per night sound for the Holiday Inn New York City Times Square?
The funny thing is that the savings for this property are, in theory, even higher than the 49% discount they're claiming. That's because IHG is charging $215.70 per night which is a 54% discount.
It's not like these savings are isolated to New York City. When doing a search for the same dates (August 3-5) in Chicago, here's the top result.
The Palmer House Hilton is available for only $106. Compare that to the $212 that Hilton wants to charge you for booking those same nights directly.
Great savings can be had at many other Hilton properties in Chicago too. Here's what's being charged via Capital One Spring/Priceline…
…and here's how much Hilton is charging for those three properties when booking directly with them – some pretty significant savings are available here.
I'm not sure if this is the case for all cities, but it seems like the largest discounts are available at Hilton and IHG properties. Although Marriott and Hyatt properties do appear in the search results on the Capital One Spring/Priceline site, I didn't notice any of those being discounted. Hotels in some other chains are available though, such as the Radisson Blu Aqua.
The $240 rate they're basing the savings on exactly matches the rate that Radisson is charging when booking directly on their website.
A Downside With These Rates
Other than the fact that you won't receive elite status benefits or earn points and elite night credits for not booking directly, there's a very annoying quirk with these prices.
In order to access these discounted hotel prices, you have to log in to Capital One Spring and then click through to the Priceline site. That causes greatly discounted prices like these to show up:
If you copy and paste the URL from that search results page (this is it), the standard higher pricing is what gets displayed – not the lower prices.
The reason that's incredibly annoying is because it means you can't use the lower rates for Best Rate Guarantee (BRG) claims. When making a BRG claim, it has to be a publicly available rate; the fact that the hotel chain's BRG team would have to log in to Capital One Spring, click through to Priceline and then do the search themselves means it'd be an invalid rate.
If it was possible to have them access these rates, you could get the best of both worlds. You could get the hotel chain to match the much cheaper rate (and get a further discount depending on the hotel chain's BRG policy) while also being eligible for elite status benefits and earning points and elite night credits because you'd have booked the stay with the chain directly.
Cancellation Policies
I'd thought that another downside would be that the low rates would be non-refundable, but that's not necessarily the case. For example, the Holiday Inn New York City Times Square has what they're listing as a flexible cancellation policy for most of the room types.
When looking at the terms, it said that the rate was fully refundable provided you cancel before July 31. That's three days before the stay which, while not as good as being able to cancel the day before, does provide a good degree of flexibility.
Summary
Capital One Spring and Priceline allow you to book some hotels – particularly Hilton and IHG properties – at discounts of more than 50%. You won't receive benefits or points as you're not booking directly, but with potential savings of hundreds or thousands of dollars depending on the length of your stay, the money you save could well be worth it.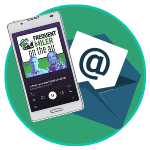 Want to learn more about miles and points?
Subscribe to email updates
 or check out 
our podcast
 on your favorite podcast platform.