Update 2/24/23: Doctor of Credit is reporting that it's possible to sequentially stack the free Instacart+ memberships of the Chase Freedom and Sapphire cards. Folks that link their Freedom cards to their Instacart account are finding that their free membership is being extended by 3 months as opposed to it overlapping. In addition, the $10/qtr Freedom credits are actually showing up on the account at the same time as the $15/qtr Sapphire credits (but it appears that the credits can't be used on the same order).
Earlier this year, Chase announced that some cardholders would be eligible to receive between 3-12 months of free Instacart+ Membership as a new card benefit. Freedom cardholders received 3 months free, Sapphire Preferred received 6 months free and Sapphire Reserve cardholders got a full year.
Today, Chase and Instacart improved this benefit, giving Sapphire and Freedom cardholders varying amounts of monthly and quarterly statement credits on Instacart purchases after activating their free Instacart+ membership. The credits range from $10/quarter to $15/month.
Canadian customers aren't currently eligible for the promo.
The Deal
Starting 8/1/22, the following Chase cardholders will receive statement credits after activating their free Instacart+ membership and making Instacart purchases:
Chase Sapphire Reserve:

12 months free Instacart+ membership
Once Instartcart + membership is activated, receive up to $15/month in statement credits on Instacart.com purchases

Chase Sapphire Preferred:

6 months free Instacart+ membership
Once Instartcart + membership is activated, receive up to $15/quarter in statement credits on Instacart.com purchases

Chase Freedom, Freedom Flex, Freedom Unlimited and Freedom Student:

3 months free Instacart+ membership
Once Instartcart + membership is activated, receive up to $10/quarter in statement credits on Instacart.com purchases
Quick Thoughts
Instacart is a grocery delivery service that offers grocery pickup and delivery in the United States and Canada. It allows you to order groceries online or via the app and then a personal shopper picks out the groceries and delivers them (or you can go pick them up).
Instacart+ is a premium membership offered by Instacart that offers a slate of benefits including reduced service fees, waived delivery fees on orders of over $35 and 5% back on pickup orders. Instacart+ normally costs $9.99 per month or $99/year when prepaying for an annual membership.
I have never been a big fan of Instacart because I've found the prices to be significantly higher (understandably) and there's a lot of other things that I like to buy at the grocery store besides groceries. 😊
Because of this, when Chase launched the free Instacart+ memberships earlier this year it was a yawn for me, although I know that for folks who already used the service it was like free money. This new benefit improvement has me taking slightly more notice, but primarily because of the Sapphire Reserve card.
The benefits for the Freedom and Sapphire Preferred aren't great, in my opinion, unless you already use the service. Unless you want to pay for Instacart+ for longer than 3 or 6 months, you basically just get one or two quarters of statement credits before you have to cancel. And $10 doesn't get you a ton with Instacart, let me tell you. For $10, it's almost not worth the hassle of signing-up and remembering to cancel after 3 months. The Sapphire Preferred is a little better as at least you get $30 over two quarters.
The Sapphire Reserve benefit, on the other hand, feels like it actually adds value to the card (and I'm one of the small minority that loves the card already because of the 1.5x Pay Yourself Back categories). $15 a month over a full year is fairly substantial and I can just order pickup from the grocery store before I leave for my normal shopping trips. Is it world-shattering? No…but it's something that I can use for definite value on things that I would already buy.
As an aside, we've been hearing that folks who already signed up for the free membership earlier this year have been having trouble enrolling for this promotion and are getting error messages when trying to sign-up. It's unclear whether or not they are actually eligible for the statement credits automatically (and the terms on the sign-up page aren't updated), but I would assume that they aren't unless they can successfully enroll through the website now. I'd love to hear data points if anyone encounters issues.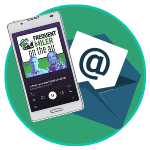 Want to learn more about miles and points?
Subscribe to email updates
 or check out 
our podcast
 on your favorite podcast platform.