Full confession, I feel terrible for applying for the Capital One Venture X.  Greg the Frequent Miler has a brutal history with Capital One (although this evidently doesn't carry-over to Mrs. Miler).  First, they wouldn't approve him for a card, no matter how many C1 articles he wrote. Then, after finally and ever so briefly giving him a taste of the Capital One universe, they shut him down and cashed him out at only .5 cents per point…which is like buying dollar bills for fifty cents. Needless to say, this aggression could not stand.  And so I stood..with Greg.
But then, the Capital One Venture X 100K + $200 bonus (that I've been eyeing from across the picket line) was slated to end on March 14th.  It looked pretty good from where I was standing and so I took the "I stand with Greg" wallpaper off of my profile photo and sheepishly applied for the card.  I got approved instantly, felt bad for Greg, and then started lustily imagining the heights that my new Venture X would take me to.
But it left me with a question…what do I do with my Sapphire Reserve?
Details of Cards Discussed
Card Details and Application Link
Chase Sapphire Preferred® Card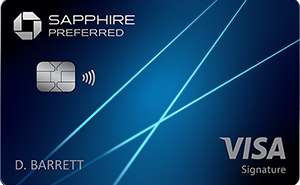 FM Mini Review: Great signup bonus. Unlocks ability to transfer points to hotel & airline partners. Solid option to pair with fee-free Ultimate Rewards cards such as the Freedom cards, Ink Business Cash, and Ink Business Unlimited.

---
Card Type: Visa Signature
<!–– qBaseq -->
<!–– qTravelq -->
<!–– qDineq -->
<!–– qOtherq -->
Earning rate: 5X Travel booked through Chase (2X all other travel) ⚬ 3X Dining ⚬ 3X Select streaming services ⚬ 3X Online grocery ⚬ 5X Lyft (through March 2025) ⚬ 10% annual point bonus
Noteworthy perks: Primary auto rental collision damage waiver ⚬ Free DashPass through 2025 ⚬ Transfer points to airline & hotel partners ⚬ $50 annual credit for hotel stays booked through Chase ⚬ $15 quarterly Instacart credit ⚬ 6 months free Instacart+ ⚬ $10 monthly GoPuff credit (through 12/31/23)
See also: Sapphire Preferred 100K Q&A: Everything you need to know
Card Details and Application Link
Ink Business Cash® Credit Card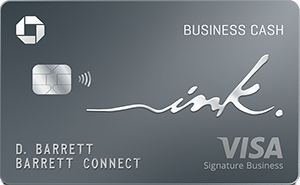 FM Mini Review: This one should be in everyone's wallet. Incredible signup bonus for a no-fee card. Great card for 5X categories. Excellent companion card to Sapphire Reserve, Sapphire Preferred, or Ink Business Preferred.

---
Card Type: Visa Signature Business
<!–– qBaseq -->
<!–– qDineq -->
<!–– qGasq -->
<!–– qPhoneq -->
<!–– qOfficeq -->
<!–– qOtherq -->
Earning rate: 5X office supplies ⚬ 5X cellular/landline/cable (on up to $25,000 in total purchases in 5x categories annually) ⚬ 2X on the first $25K in combined purchases at gas stations and restaurants each cardmember year ⚬ 5X Lyft through March 2025
See also: Chase Ultimate Rewards Complete Guide
Card Details and Application Link
Capital One Venture X Rewards Credit Card
FM Mini Review: This card offers annual rebates that easily mitigate the fee for those who travel often. Authorized users are free and also get access to perks like Priority Pass, Capital One Lounges, Plaza Premium lounges, and more. The card earns 2 "miles" per dollar on most purchases just like the Capital One Venture Rewards card, which are worth exactly 1 cent each toward travel. This makes the return on most spend similar to a 2% cash back card (though in this case you must redeem your miles to offset travel in order to get 1 cent per mile). One huge advantage over cash back: Capital One allows transfering their "miles" to airline miles & hotel points.

---
Card Type: Visa Infinite
<!–– qBaseq -->
<!–– qTravelq -->
<!–– qOtherq -->
Earning rate: 10X miles on hotels and rental cars booked via Capital One Travel ⚬ 5x miles on flights booked via Capital One travel. ⚬ 2X miles everywhere else.
Noteworthy perks: Up to $300 in statement credits annually for bookings made through Capital One Travel ⚬ 10,000 bonus miles each year starting at first anniversary ⚬ Receive up to $100 application fee credit for Global Entry or TSA PreCheck® ⚬ Priority Pass membership (Lounges only) with unlimited guests ⚬ Plaza Premium lounge access ⚬ Premier Collection Hotel bookings ($100 experience credit, daily breakfast for 2 and other premium benefits) ⚬ Cell phone insurance ⚬ Trip delay / cancellation insurance ⚬ Primary CDW coverage ⚬ Redeem miles for travel at value of 1 cent per mile ⚬ Convert "miles" to airline miles & hotel points ⚬ No foreign transaction fees (For Capital One products listed on this page, some of the above benefits are provided by Visa(R) or Mastercard(R) and may vary by product. See the respective Guide to Benefits for details, as terms and exclusions apply)
Why the Reserve should be 86'd
When the Venture X appeared last year, it seemed to be taking direct aim at the Sapphire Reserve:
Annual Fee: Venture X $395 vs. Reserve $550
Annual Travel Credit: Venture X $300 (only via C1 Portal) vs. Reserve $300
Shared Transfer Partners: Air Canada, Air France/KLM Flying Blue, British Airways, Emirates, Singapore
Primary Car Rental Insurance: Both
10x on hotels and cars booked through travel portal: Both
5x on flights booked through travel portal: Both
Priority Pass Including Restaurants: Both
Insurance and Priority Pass Benefits for Free Authorized Users: Venture X only
10,000 Point Anniversary Bonus: Venture X only
For me, the primary car insurance and Priority Pass membership of the Sapphire Reserve and the Sapphire Preferred is something that has kept me with the cards for years. I rent cars a lot and have had to make three claims through Chase already (mostly not my fault😳). Chase has paid out each one without much hassle, outside of the considerable headache of assembling the small library's worth of documents.  Not having to worry about accidents going on my own insurance when renting is a HUGE benefit for me.  But now the Venture X has this as well.
The Priority Pass benefit is great also. I have several well-located restaurant options in my local airport and use them frequently when traveling.  The AMEX PP Memberships specifically exclude them.  But…Venture X doesn't.
Given the Venture X's lower annual fee, which for me is completely covered by the combination of the $300 credit and the 10,000 point anniversary bonus, it seems like the most salient features of the Reserve are redundant, especially when factoring in the overlapping bonus categories of the Reserve and the fee-free Chase Freedom Unlimited and Freedom Flex cards.
No one wants to leave the Ultimate Rewards transferable universe completely and so it's necessary to have either the Ink Business Preferred, Sapphire Preferred or Sapphire Reserve in order to keep the path to transferring points to partners open.  The prevailing opinion is to product change the Reserve down to the Preferred for the lower annual fee ($95) and to maintain a seat at the Chase Transfer table.
But there's only one thing that keeps me keepin' my Reserve: .25 cents per point.
Why the Reserve is worth $250
Before I go through my reasoning, let me say that this is NOT FOR EVERYONE.  If your UR stream is more of a slow trickle and/or if you find yourself transferring all of your Ultimate Rewards every year to partners, downgrading is probably the right move.
But I've got a few factors that make me a contrarian:
I max out $25,000 of office spend at 5x on four Chase Ink Cash cards every year (soon to be 5), generating 500,000 Ultimate Rewards annually without considering other spending or bonuses.
Because of my work, I eat out a lot (or, at least, that's the story I tell myself).
I sometimes stay at independent hotels
I like to pay the annual fee in points
Using the Chase Sapphire Reserve card's Pay Yourself Back feature, you can redeem points for purchases on dining, charities, travel purchased through the Chase Travel Portal and your annual membership with at 1.5 cents per point.  The Preferred's categories are slightly different as they currently don't allow PYB for dining or the annual fee and the points are only worth 1.25 cents.  Effectively, $100 in PYB redemptions costs 8,000 points for the Preferred, but only 6,667 points for the Reserve, meaning on shared categories, points on the Reserve are worth 20% more than the Preferred.
Now, I know that I've instantly gone down a peg in some folk's eyes for even thinking of redeeming Ultimate Rewards at 1.5 cents each.  But remember, I generate more points than I can transfer to partners annually…and will continue to do so every year until the Ink bonuses change.
There's really no need for me to bank points. They won't get any more valuable and I know I'll be making more soon, so my goal is to maximize the short-term value as much as possible.
I consider the Reserve to have a "real" annual fee of $250.  That's because I value the $300 travel credit at face value since it's flexible and easily redeemed on things that I would be spending cash on already.  So taking that $300 out of the $550 annual fee leaves me with $250 out of pocket.  The Sapphire Preferred's annual fee is $95, so the difference between the two is really $155.  Since I pay the fee in points, that works out to 10,333 points difference at 1.5 cpp ($155/.015).
Note that the Chase Sapphire Preferred does have an annual $50 hotel credit that must be used through the Chase Portal, negating the ability to receive loyalty benefits or credit.  Since it almost invariably requires more spend than $50 and must be used through the portal, I find the value somewhat subjective, but not face value.  If you were to value it at the full $50, it would make the annual fee difference between the Preferred and the Reserve $205 (or 13,666 points), not $155.  If you value it less than $50, it would be between those two numbers. I've left it out of the calculations here for simplicity's sake.
The difference in $100 of redemption value between the Reserve's 1.5 cpp and the Preferred's 1.25 cpp is 1,333 points.  That means that I have to redeem $775 worth of points per year in order to break even on the annual fee.  This doesn't count the points earned on dining, travel or other PYB redemptions, nor does it factor in that I pay the annual fee in points and can redeem them for dining if I wish.  $775/1.5 cents per points mean that the break-even PYB redemption amount is 51,666 points annually.
Between charities, hotels and dining alone, I redeem over 150,000 PYB points per year, making the Reserve a keeper for me…even though many of its best features are replicated or exceeded by the Venture X.
Final Thoughts
First off, if you don't have the Chase Ink Cash, you should seriously think about it.  Not only does it have an amazing bonus for a no annual fee card, but the 5x categories make it a must-have in any wallet, regardless of whether or not you MS…and it doesn't affect your 5/24 status. If you don't think you qualify for a business card, you most likely will be surprised.
The point of all of this is not to say that everyone should keep the Venture X and the Reserve.  On the contrary, most people probably shouldn't.  I was actiually planning on downgrading myself, but then I ran the numbers and saw that what seemed like a paltry .25 cents a points on redemptions was actually worth about $500 last year for me well exceeding the $155 difference in annual fee.
It's a good reminder to me that in this game I should be constantly testing my assumptions. Simply because a card has a lower annual fee, a good bonus category, or is generally considered to be a humdinger does not necessarily mean that it is the best option for me. I have a lot of very specific quirks to my spending and earning patterns, but so does everyone else, regardless of whether or not we all realize it.  It's important to regularly audit our wallets (and our sock drawers) to make sure that we're getting the most value from our "quirks" that we can.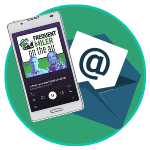 Want to learn more about miles and points?
Subscribe to email updates
 or check out 
our podcast
 on your favorite podcast platform.