The Chase Iberia Visa Signature was unexpectedly launched today. This brand new credit card comes with a signup bonus to rival the Chase British Airways Visa Signature card and a $1,000 flight discount as a Big Spend Bonus that might make it more interesting. Early reports indicate that it is not subject to the Chase 5/24 rule.
The Offer
50,000 Avios after making $3,000 in purchases within the first 3 months plus an additional 25,000 Avios after making a total of $10,000 in purchases in the first year
Find a link to this offer on our Best Offers page or our dedicated Chase Iberia Visa Signature Card page
Key Card Details
$95 annual fee is not waived
Earn 3x on Iberia, British Airways, Aer Lingus, LEVEL and OpenSkies
Earn 1x everywhere else
Get 10% off Iberia flights when booking at iberia.com/Chase10
Spend $30,000 in a calendar year and get a discount voucher good for $1,000 off when buying tickets for two people on the same flight
Quick Thoughts
This is an interesting offering. Early reports at Doctor of Credit indicate that it is not subject to the Chase 5/24 rule.
Chase's 5/24 Rule: With most Chase credit cards, Chase will not approve your application if you have opened 5 or more cards with any bank in the past 24 months.

To determine your 5/24 status, see: 3 Easy Ways to Count Your 5/24 Status. The easiest option is to track all of your cards for free with Travel Freely.
Keep in mind that as this is a personal card, it will add to your 5/24 count — the rule just doesn't seem to be enforced in application decisions.
Chase 5/24 semantics ("Subject to" vs. "Count towards"): Most Chase cards are subject to the 5/24 rule. That means the rule is enforced in making approval decisions. In other words, you probably won't get approved if your credit report shows that you opened 5 or more cards in the past 24 months. Meanwhile, most business cards (such as those from Chase, Amex, Barclaycard, BOA, Citi, US Bank, and Wells Fargo) are not reported on your personal credit report. These cards do not count towards 5/24.

Example: Chase Ink Business Preferred is subject to 5/24, so you likely won't get approved if over 5/24. If you do get approved, it won't count towards 5/24 since it won't appear as an account on your credit report.
Assuming that continues to be the case, between this new Chase Iberia Visa Signature and the British Airways Visa Signature, it would make for the ability to pick up a lot of Avios between the two cards. Assuming spend is done at 1x, meeting the 10K spend on each card and earning the full signup bonuses would yield 170K Avios on a total of $20K spend. While that's a lot of spend, it's more than 8x overall. Those who can make good use of the Avios could get excellent value out of them. Remember that you can transfer Avios between British Airways and Iberia, so you can combine them for larger redemptions (See: Bet You Didn't Know: 3 Methods To Transfer Avios Between Iberia and British Airways).
Furthermore, the $1K savings voucher that comes with $30K spend looks interesting. While the British Airways Visa offers a companion ticket with $30K spend, it's not a very exciting benefit as the companion is on the hook for high taxes and fees (See: British Airways Travel Together Ticket). Taxes and fees still apply to the full value of the ticket with this Iberia voucher, including the portion covered with the $1,000 voucher, but those taxes and fees should be significantly lower than with BA. Some key terms of the $1,000 discount voucher include:
Voucher will be issued following the statement in which you reach $30K in purchases
Purchases must post to your account by Dec 31st to get the benefit for that calendar year
Primary cardholder must travel on the itinerary booked with the voucher
Must book 2 tickets in the same class of service on the same flight
Voucher must be redeemed by booking at: iberia.com/Chase10
Only valid for flights operated by Iberia
Valid for 12 months from date of issue and is not extendable or transferable
Another thing to keep in mind is that the terms state that you will receive the voucher within 4-6 weeks after the statement cycle in which you reach $30K in purchases and that once you receive the voucher you will not be eligible for another certificate until the next calendar year. The terms also state that purchases must post to your account by December 31st. However, if your purchases post in December, you would not receive your certificate until at least January — which might disqualify you from earning another certificate in that new calendar year. I'd suggest getting the purchases done by the beginning of November if you are looking to receive this benefit twice in the first cardmember year.
It's certainly interesting to see a totally unexpected new card hit the market. Further, it will be exciting for those who are over 5/24 as it represents a newfound opportunity to pick up some useful miles. As always, we have added a link to this offer on our Best Offers page.
H/T: Reddit via IAD Gr8 on Twitter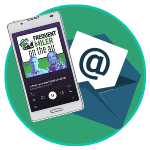 Want to learn more about miles and points?
Subscribe to email updates
 or check out 
our podcast
 on your favorite podcast platform.