Over the weekend, I updated my guide "How to avoid basic economy when paying with points".  Thanks to reader escot, I had learned that Chase now lets you filter out Basic Economy online when paying with points for flights.  I also found that Amex Travel no longer shows Basic Economy at all.  Both are good news for those of us hoping to use points to pay for flights.
As a reminder, you can get up to 1.5 cents per point value with Chase Ultimate Rewards points by logging into your Chase Ultimate Rewards account and using points to book travel.  The value you get per point depends upon the card used.  Use your Chase Sapphire Reserve card for 1.5 cents per point value.  Use your Sapphire Preferred, Ink Business Preferred, or Ink Plus card for 1.25 cents per point value.  Other cards offer just 1 cent per point value, but you can get better value by first moving those points to a premium card account.  You can freely move points to another household member or business partner's account.
Similarly, with Amex you can a 35% point rebate if you have a Business Platinum card and you use Membership Rewards points to pay for economy travel with your preferred airline, or business or first class travel with any airline.  This results in just over 1.5 cents per point value.
Chase now lets you exclude Basic Economy!
When you search for flights through the Ultimate Rewards portal, the results now automatically include a link to let you "Exclude Basic Economy Fares."
This is awesome!  Here's what it looks like afterwards:
The other major pay-with-points options
I was curious if Amex, Citi, or US Bank had added an awesome filter like Chase's.  So, I picked a random flight on a random day where AA, Delta, and United all had both Basic and regular Economy available at the following prices:
Basic Economy:  AA $167, Delta $175, United $175
Economy: AA $187, Delta $200, United $195
I didn't find filters like Chase's on any of the other websites, but I did find that Amex showed only regular economy prices..
Amex no longer displays Basic Economy at all
Notice that the prices in this summary results screen closely match the regular economy prices that I found when searching airline websites directly for the same flight:
I scoured the search results for Basic Economy flights, but couldn't find any.  This could be a problem if you want to save money with Basic Economy, but it's good news if you'd rather avoid it.  I can't promise that the Amex Travel site always excludes Basic Economy, but it did so for all of the routes I tested.
Citi still the pits
Via Citi ThankYou Rewards, I found only Basic Economy flights (except where Basic Economy was unavailable).  I couldn't find any way to filter to regular economy online.
US Bank sucky too
Via US Bank, I found the same as with Citi.  There was no way online to filter out the Basic Economy results.
Avoid Basic Economy via Phone Call
If you are using points that don't let you avoid Basic Economy online, you should be able to book regular economy over the phone.  I recommend first finding the exact flight and fare class that you want by going through the preliminary steps of booking the flight through the airine's website, and then call your rewards program (e.g. Citi ThankYou Rewards, US Bank, etc.) to book the flight.  If they can't find the regular economy option, you may have to hang up and call again. If they try to impose a telephone booking fee, ask them to waive it since this flight was not bookable online.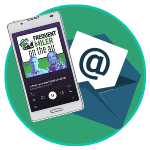 Want to learn more about miles and points?
Subscribe to email updates
 or check out 
our podcast
 on your favorite podcast platform.