Regular Frequent Miler readers are likely familiar with our week in review format — we normally post a Frequent Miler week in review on Saturday mornings where we recap our posts from the week followed by a week in review around the web on Saturday evenings where we highlight some good reads from around the net during the week. This weekend, our week in review around the web is a day behind the normal schedule, but rest assured that it will return to its regular schedule of Saturday evening next week. Read on for this week around the web, where you'll find yourself humming the theme from Gilligan's Island, learning about leveraging a couple of valuable foreign transfer partners, upgrading to first class on the cheap and more.
One key to getting the best deals is having a good strategy. This post from US Credit Card Guide outlines a smart strategy for bagging a first class seat for a pretty reasonable premium over the economy class price — and a heck of a lot less than the cash cost of first class. While it isn't the best first class in the sky nor even the best product within the US on premium routes, it's still a nice way to get from Point A to Point B that I think is probably worth the price in the examples given in this post.
---
What would you most like to change about the Chase Sapphire Reserve? Maybe an even better question: If you were a bank executive being put in charge of a premium credit card product, what benefits do you think would provide a strong win-win for both consumers and the bank? There is soon to be a new person contemplating these questions at Chase. Doctor of Credit has the scoop, and the comments have some good discussion about whether or not the CSR is a keeper card for credit card churners.
---
If you're going to be stuck somewhere for a week and a half without a flight out, where would you like to be? Were the Cocos Keeling Islands on the tip of your tongue? It's hard for me to believe that in 2017 it's possible to get marooned on a tropical island and still have Internet access, but Stefan of Rapid Travel Chai proves that nothing is impossible with a little (mis)fortune. Just sit right back and you'll hear a tale, a tale of a fateful trip……that started from this tropic port….
---
With LifeMiles being the latest addition to the Citi ThankYou transfer partner list, there has been increased interest in this niche program. It could definitely come in handy in situations like the one highlighted in this post at View from the Wing. On the other side of the coin, availability doesn't always match what you see on United.com — I ran into a situation just this past week where the flight I wanted to book (at the last minute) was available on United.com, but not on the LifeMiles website. I definitely suggest that you look before you leap with Lifemiles, but the program is offering great value for many domestic awards.
---
I love transferable currencies because of the myriad of foreign programs to which they grant access. That said, it's hard to master all of the foreign programs, with their individual quirks and eccentricities. For that reason, I enjoyed this read at Travel Codex that broke down booking with Cathay Pacific Asia Miles. I have used the Asia Miles search tool before, but I don't have experience booking awards with Asia Miles. Between the Cathay Pacific credit card, Amex Membership Rewards, and SPG, many readers likely have access to these miles — learning how to work the charts to get a good value provides you with another way to get a good return on your miles with long-haul premium cabin travel.
---
That's it for this week around the web!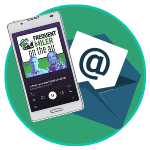 Want to learn more about miles and points?
Subscribe to email updates
 or check out 
our podcast
 on your favorite podcast platform.