A few weeks ago I wrote about my plans for "Rocking Chase Offers: Staples, Lowe's, Whole Foods." The basic gist is this: Chase now has offers that are similar to Amex Offers, but currently only for Marriott and Slate cards.  My wife and I have four Marriott cards, combined, and so we registered all four with Chase Offers and activated offers for Whole Foods, Lowe's, and Staples.  Then we proceeded to buy gift cards at each merchant.
The purchases at Whole Foods went well.  We received $10 back for each $25 Amazon gift card we bought in-store.
Lowe's and Staples were another story…
The Lowe's and Staples' offers both had terms that excluded gift card purchases: "Not valid on gift card purchases."  I didn't expect it, but it seems that those terms are enforced… Sometimes.
Out of the four cards I used at Lowe's to buy gift cards, I received a statement credit for just one of them.  With Staples I was more cautious.  I bought only one gift card online from Staples and did not receive credit.  I polled people in the Frequent Miler Insiders Facebook Group and found similar patterns: Whole Foods purchases always worked whereas Staples and Lowe's were hit or miss.
Lesson Learned
This is simply a caution: If the Chase Offer terms state "Not valid on gift card purchases" then don't expect the offer to work with gift card purchases.  I know, it sounds obvious, but many things in this hobby do not work that way.  That's why, for example, we have the Frequent Miler Laboratory for testing what works with shopping portals.  The stated terms are often wrong.  In the case of Chase Offers, they're only sometimes wrong.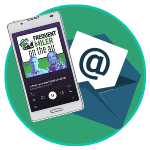 Want to learn more about miles and points?
Subscribe to email updates
 or check out 
our podcast
 on your favorite podcast platform.