In the post "Chase Special Consideration," I wrote about the special reconsiderations forms that a Chase banker can fill out on your behalf (if you have at least $10K on deposit) to help turn a credit card application from a denial to approval.  In fact, the process worked brilliantly for me with my Chase Ink Plus application.  I had hoped that it would work, in general, to break the 5/24 rule.
What is the 5/24 rule?
In a nutshell: if you apply for a Chase credit card, they may deny your application due to having opened 5 or more credit card accounts in the past 24 months.
In the past year or so, Chase has frequently denied applications for certain cards (Freedom, Sapphire Preferred, and Slate) due to having 5 or more new credit card accounts (with any bank) in the past 24 months.  That means that anyone who regularly signs up for credit cards in order to earn points & miles is likely to be denied when they try to sign up for these cards.  And now, the rule applies to far more cards than before.
Does the Chase Special Consideration form break 5/24?
Unfortunately, in the comments on my post about Chase's Special Consideration forms, and via email and other means, a number of readers have let me know that the Special Consideration forms did not help them to overcome 5/24.  Even with the forms, their applications were denied.  So, while the forms can definitely help to change some application denials into approvals, it is not a silver bullet that works in all cases.
Other options for breaking 5/24?
Please see: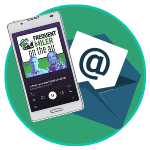 Want to learn more about miles and points?
Subscribe to email updates
 or check out 
our podcast
 on your favorite podcast platform.