In June I was looking for alternative ways to earn or cheaply buy SPG points, and so I browsed to SPG on Broadway.  This is a website that lets you use SPG points to purchase play tickets or earn SPG points when buying tickets.  I've written before about the former (see: Redeeming points for Broadway tickets. Amazing value possible with Delta, SPG.).  However, I've never played around with earning points this way.  It was time to test it out…
I clicked on "See More Offers":
Unfortunately, I didn't think to make a screen capture, but at the time I found that they were offering 3400 SPG points per ticket for a number of plays (Note: at the time of this writing, the best offer is down to 2200 points per ticket).  I clicked through to each one to try to find a cheap option.  It turned out that I could buy tickets to "The Curious Incident of the Dog in the Night-Time" for just $39.25 each, all-in.
Assuming that I couldn't resell the ticket (they were awful seats), nor could I attend the show at that time, I checked to see if it was worth buying just for the points.  $39.25 for 3400 points comes to 1.15 cents per point.  For SPG points, that's a deal!  I bought a ticket to see what would happen.
Only after buying the ticket, did I notice the devastating clause in the terms & conditions (which required pressing "show more" to see).  The deal was valid only for tickets priced at $165 and up (I don't remember the exact dollar minimum, just that it was significantly higher than I paid).  Well, that was dumb of me.  I should have checked that first.  Still, sometimes terms and conditions like these are not enforced.  I waited to see how many points I would earn…
11 days after the performance, 100 points appeared in my account.
I had just bought SPG points for 39 cents each.  That's pretty close to the worst deal ever.  Don't try this at home.  Unless you actually want the tickets to use or to sell, and unless the ticket prices are competitive with other avenues, it is not worth buying tickets just for the points.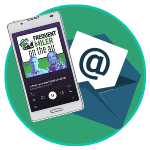 Want to learn more about miles and points?
Subscribe to email updates
 or check out 
our podcast
 on your favorite podcast platform.