In February, I signed up for the Hyatt Diamond Trial. The Diamond Trial is a way to get temporary top-tier Diamond status. During the trial, if you complete 12 paid nights (including Points+Cash nights) in 60 days, you can keep the status for the rest of the year and through February of the next year. It gets even better if you wait until June to start your trial because then if you complete the challenge you get to keep the status for the rest of the current year, all of the next year, and through February of the year after that. Incidentally, you also earn 1,000 bonus points for each of your first 6 eligible nights during the trial. You can read my previous posts on this subject here:
Diamond Trial Success!
The last time I mentioned my Diamond Trial, I had completed 7 nights and had 5 more to go. Since then, three of the final five nights were spent at the Hyatt Regency Grand Cypress, near Orlando. And, the final two nights were with the Hyatt Place Detroit/Livonia. After completing all 12 nights, I emailed goldpassport@hyatt.com for confirmation that I had successfully completed the challenge. The response came later that same day:
Thank you for contacting Hyatt Gold Passport; I appreciate the opportunity to assist you.

I am delighted to inform you that you have successfully completed the Diamond Trial promotion 2014, and I would also like to assure you that you tier status is reflecting with Diamond and the renewal dates changed to Saturday, 28 February 2015.

Please do not hesitate to contact us if you require any other assistance with your Hyatt Gold Passport account.
Fantastic! In July, my family of three will spend 5 nights at the Park Hyatt Vendome in Paris and 3 nights at the Park Hyatt Zurich. Its great to know that we've secured Diamond status (including free breakfasts) for those stays!
Diamond Value
When I started the Diamond Trial, I wasn't 100% sure that it would be worth the effort. I could have, instead, waited to start the trial before my family trip to Europe so as to secure status just during that time. However, I knew I had a number of upcoming trips where Hyatt hotels were good options, so I decided to go for it. I'm really glad I did. I won't try to quantify the exact value I've received so far, but I will give some highlights from each stay…
Hyatt Chicago Magnificent Mile
Two night stay in suite (thanks to suite upgrade award). Nightly rate: $134 (AAA rate)
The suite living room was huge. The photo below is borrowed from Hyatt's website so it is not exactly the same suite, but very close. It's probably not obvious from the photo, but that's a very large sofa in the corner.
This hotel doesn't have a lounge, so we were given coupons for free buffet breakfasts instead. Breakfast turned out to be very good (And, View from the Wing agrees). Overall, while this hotel was very nice, I wasn't wowed by the experience. I've stayed in quite a few hotels in Chicago and found this to be a solid, but unremarkable option. Some of my favorites (that I've tried so far) include: the Conrad Chicago (where Hilton Gold status resulted in a free suite upgrade and an excellent free breakfast); Radisson Blu; and the Hotel Monaco, a Kimpton Hotel, which has amazing window seats in each room. Also worth mentioning is the Sheraton Chicago Hotel & Towers for its beautiful two story executive club lounge (which we were fortunate to be given access to thanks to SPG Gold status).
Diamond status value received on this stay: Medium. Since the stay was only for two nights, the suite was appreciated but not really necessary. Breakfast was very good.
Hyatt Regency Huntington Beach Resort & Spa
5 night stay in suite (thanks to suite upgrade award). Nightly rate: 3 nights at $189 + 2 nights at $159 (State Govt Rates)
Thanks to my wife working for a public state University, we generally qualify for state government hotel rates (you do not have to be travelling on business to qualify for these rates). In this case, I discovered after the fact that the rate was supposed to be limited to California state employees only. If I had known, I would have booked the slightly more expensive "My Elite Rate" instead. The resort was beautiful, and exactly what we needed at the time to escape the worst Midwest winter ever. The suite had two full bathrooms and was very nicely appointed. The resort grounds were beautiful. Resort staff were extremely nice and helpful. The club lounge employees, in particular, were terrific. The lounge offered breakfast each morning, light snacks during the day (cookies, nuts, yogurt, etc.), hors d'oeuvres each evening, and desserts each night. More often than not, the hors d'oeuvres were our dinner. For a five night stay, the value of having both a very comfortable suite and a club lounge available for meals and snacks was huge. The $25 daily resort fee was discounted slightly to $20 thanks to my Diamond status.
Diamond status value received on this stay: High. Both the suite upgrade and the lounge access went a long way toward making this vacation a great one.
Hyatt Regency Grand Cypress
3 night stay in 2 suites (thanks to suite upgrade awards). Nightly rate: $179 (State Govt Rates)
On this trip, we travelled with another family so there were seven of us altogether. I booked two rooms and applied suite upgrades to each. We were all given club lounge access. The club lounge offered a full breakfast each morning, light snacks during the day, hors d'oeuvres each evening, and desserts each night. The lounge was fantastic. It had a nice sized outdoor seating area with great views. And, the food was surprisingly good. When the alternative is to try to round up everyone to go to restaurants, the ability for individuals in our large group to pop in and out of the lounge for food, as needed, was fantastic. The suites were made up of two adjoining hotel rooms in which one room was a living area rather than a bedroom. The nice thing about this arrangement was that each suite had two full bathrooms in addition to a large living space. The resort grounds were beautiful with many activities that were included in the $20 per room resort fee (The normal rate is $25, but Diamond members receive a $5 discount).
Snack time (I guess I didn't take any pictures during meal times):
View from the club:
Diamond status value received on this stay: Very high. Having extra space and two bathrooms in each suite was great. And, I can't say enough about the convenience (and savings) of the club lounge, especially when travelling with seven people.
Hyatt Place Detroit/Livonia
2 night stay. Nightly rate: $50 + 2500 points (Points+Cash rate for category 1 hotels)
Originally, I had expected to finish up my Diamond Trial at a Hyatt Place in Austin, but when that trip was abandoned I decided to go with a quick mattress run instead. A mattress run is where a person checks into a hotel for the sole purpose of earning points and/or elite stay credits. Room rates were lower than usual due to hotel construction ($79 for the "My Elite" rate), but I decided to go with the $50 + 2500 point Points+Cash rate instead. It was a tough call since I didn't get great value from my points, but I wanted to try out Points+Cash so I went with it. I checked in and paid the entire two night rate up front with my gift card. I then went to the room and watched a March Madness game before leaving.
Diamond status value received on this stay: None
Bottom line
Going into the Diamond Trial, I thought I was doing it mostly in preparation for upcoming international travel. It turned out, though, that we benefited greatly from the perks during the trial and definitely had better vacations as a result. Hyatt has really won me over! I guess that's why they offer the Diamond Trial after all. The ability to secure a suite upgrade at the time of booking is a fantastic benefit. And, when staying at resorts where food is otherwise crazily expensive, club lounge access is extremely valuable.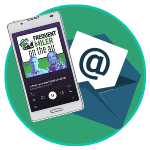 Want to learn more about miles and points?
Subscribe to email updates
 or check out 
our podcast
 on your favorite podcast platform.