If you have made bookings to take advantage of the unbelievable Iberia promotion going on right now (See: Holy Moly: Iberia is honoring it. 90K Avios now ~$260, and it's for real), here's a quick and important tip: check your reservations to make sure your Iberia Plus number is attached. We have had a number of reports from readers indicating numbers disappearing — see below for more on why and how to (hopefully) fix it.
The problem
Some readers have reported checking on their Iberia reservations over the past day only to find that their Iberia Plus number has disappeared from the reservation. We haven't received as many reports as I would expect if the issue were widespread — but then maybe that's because many people haven't pulled up each confirmation number to check (hence this post encouraging you to do so).
According to reader reports, this issue affects newly-created Iberia accounts. I've heard some claim that it takes 24 hours for a new Iberia account to be confirmed in the system and others saying agents have told them 72 hours. One way or another, a newly-created Iberia account is apparently not completely added into the computer system instantaneously. In conjunction with that fact, it is possible that the system will un-attach the number from your booking. That is potentially a huge problem with this promotion, which requires you to be identified as an Iberia Plus member at the time of booking in order to receive your 9,000 Avios per the terms of the promotion.
The potential solutions
If you find yourself in the situation of having Iberia bookings that do not show your frequent flyer number, there are a few things I recommend doing:
Save any screen shots from the booking process
Save your email confirmation as that likely shows your Iberia number (those reporting the disappearing number have reported email confirmations showing the Iberia Plus number)
Send an email to clasica@iberia.es. One reader reported receiving this suggestion from an Iberia agent, and it makes sense to do this during the promotion period in order to have a written record / paper trail. Personally, I'd probably include a screen shot of the email booking confirmation with the date/datestamp and Iberia Plus number somehow highlighted to explain that you had logged in / entered your Iberia Plus information as per the terms of the promotion and you want to be sure that your number is attached and that you will qualify for the Avios under this promotion.
Try calling the Iberia Spanish line. The number should be the same in the US as the English line (1800-772-4642). I haven't called the Spanish line myself, but our friends at No Mas Coach reported doing so and being able to get their Iberia Plus number attached to the booking without issue. Calling any airline's US-based Spanish line often results in reaching a bilingual agent. I suggest trying the Spanish line specifically because No Mas Coach reported success with that team. With many airlines, it can sometimes work out beneficial to call the US-based Spanish language line as you may experience shorter hold times (which might be helpful as I imagine that this promotion has had a number of people on the phone).
If you go with route #4, remember a very important point: phone agents are often incorrect when it comes to stuff like this. It is not at all uncommon to talk to one agent who says one thing, a second agent who says the opposite, a supervisor who says agent #1 is correct, a department manager who says agent #2 is correct, a VP who says that something else is true, and a CEO who says none of it was correct. I wouldn't take any phone agent's promise of points being added later or assertion that you won't qualify for the promo as being the final word on this, no matter how high up on the food chain you go. At the end of the day, it is unlikely you'll speak with the programmers who created the IT that makes it happen or not happen. I'd recommend doing everything in your power to get your number attached to the booking before the end of the 24th and then waiting to see what happens in about ten days.
Will the solutions work?
Unfortunately, I'm not sure. On the one hand, your email confirmation should show that your Iberia Plus number was attached at the time of booking. As that fits the original terms of the promotion, I would think that you would have a strong case with Iberia in terms of asking them to honor it after the fact if the computer system doesn't do so automatically.
On that note, let's also recognize that it's possible that the system will have already recognized that this booking was attached to your Iberia Plus account at the time of booking — that was exactly what the terms required, so there is certainly a chance that the system will just automatically credit the Avios to your account whether or not you get your number re-attached to the booking.
Unfortunately, it's also possible that the system won't be so automatic and that this may require some follow-up. I don't know of anyone who had past experience with needing to create an Iberia account and make a booking with this kind of urgency and thus I think nobody could have anticipated a situation like this where frequent flyer numbers are disappearing — but it's an example of one of those unexpected things that led me to urge caution on the way into this promo.
Of course, in the end, I think you would have decent cause for a chargeback in the worst case scenario since you wouldn't be getting the deal you signed up for. I'd expect that the likely worst case scenario would be some headache in filing ten chargebacks with your credit card company and the time that goes into that, but I'd think you would have a fair shot of resolution there.
My opinion: Don't panic
All that said, I'm going to give the overall benefit of the doubt to Iberia here. They have fielded tons of questions about this promo on Twitter and they haven't been shy about the fact that they intend it to be as generous as it sounds. I don't think they had a nefarious intent to sell out empty planes with people who created new accounts only to refuse to honor the promotion. On the contrary, it seems that they wanted the publicity that has come along with this promotion, and it would seem that attracting new members would fit right in with the mission. For that reason, even though I predict that you won't have to look much farther than a few comments below this post to find a naysayer asserting that Iberia isn't going to honor this for people with new accounts, I think Iberia is likely to honor this as written. Sometimes, a deal like this blows up and becomes too popular and it implodes before our eyes because too many people take advantage of it. However, Iberia stoked the fires on this one and this promotion has become so big that I think it would be a nightmare of epic proportions for them to deal with the fallout of not honoring the promo. I'm not sure that honoring the promo would be more expensive for them than the hours of labor in fielding the angry phone calls and tweets and emails and Facebook messages from the hordes of unhappy (new) customers who only days before had fallen in love with this Spanish airline they had likely ignored before.
It's worth bearing in mind that those are merely my thoughts on the topic. I don't have a crystal ball handy and I lost track of my magic 8-ball years ago. My only glimpse into the future is what I perceive to be a rational perspective that has been shaped by Iberia's response to the popularity of the promo. On Day 1, in my first post on this promo, I clearly reiterated several times that I wasn't confident Iberia would honor this at all. That totally changed with their responses yesterday. I just don't see them doing an about-face on it now. I could certainly be wrong and maybe in 10 days none of us will have our Avios – I just don't think that's the likely outcome.
A couple of tips in prepping for the next big thing
This is a good moment to consider what you can do to be prepared for the next insane promotion that comes along. I can't imagine there will be a deal like this that comes along again today or tomorrow, but here are some things you might consider as a result of seeing how this promotion has played out:
Sign up for loyalty programs now so you have accounts when you need them. In my case, I signed up for Iberia Plus earlier this year — my account wasn't new and as such my Iberia Plus number has stayed on my reservations. There is little to lose in signing up for loyalty programs even if you don't know when you'll use them. At the very least, I'd recommend signing up for those programs that are transfer partners of the currencies you collect. In some cases (Air France/KLM Flying Blue), having a "seasoned" (not brand new) account can help things go more smoothly anyway. Just stay organized — keep a spreadsheet or dropbox file with your account numbers.
Follow us (and your other favorite deal sites) on Twitter and turn on mobile notifications or sign up for instant post alerts (click "subscribe" at the top of the page under the Frequent Miler banner) if you want to know about deals like this as soon as they happen. In the case of this promo, those readers who saw our first post about this promo got a heck of a deal assuming this gets honored — ten flights were about $183, and someone in the comments noted the cash back from Mr. Rebates, so some folks may have paid as little as the $150's.
Don't go into the next promotion expecting it to be honored because this one (apparently) will be. Promotions that sound too good to be true aren't always honored. When something sounds too good to be true, I always go in with low expectations and prepare myself to be pleasantly surprised if it works out. Sometimes you're the windshield, sometimes you're the bug.
Bottom line
If you created an Iberia account within the past couple of days to take advantage of the promo to earn 9K Avios per booking, check your reservations to make sure your Iberia Plus number is indeed attached. If it isn't, see the section above entitled "The potential solutions". I'd recommend doing one or all of those things sooner rather than later. I'd personally like to have that email out to Iberia before the end of June 24th in Spain (which would be 6pm Eastern time on Sunday). I wouldn't panic if your number isn't attached – just do what you can to get that resolved and then get ready to wait, as it's going to be several more days before we see the ultimate outcome.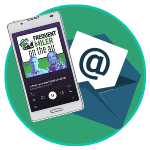 Want to learn more about miles and points?
Subscribe to email updates
 or check out 
our podcast
 on your favorite podcast platform.