(Note: The Bonus Award night feature was discontinued on June 1, 2015.)
Club Carlson introduces new credit cards.  They give us a lot to like.
Club Carlson is the loyalty program for Radisson, Park Plaza, Park Inn, and Country Inns & Suites.  A year ago, Club Carlson came out of nowhere and delighted the frequent traveller community with an wonderfully generous Radisson offer (stay one night, get 50,000 points).  Amazingly, they topped even that this past summer by repeating a similar promotion not just with Radisson, but with all of their brands.  Through a combination of real stays and "mattress runs" (where we checked in without staying), my immediate family racked up 500,000 points.  We can now use those points for 10 nights in their top properties (think Radisson Blu or Park Plaza), or as many as 55 nights in category 1 hotels!
It was no secret that Club Carlson was going to be coming out with a credit card too, but I didn't think it would be an interesting product.  Boy was I wrong.  For a complete overview of the new Club Carlson cards, you can check out Mommy Points' write up: More Details on New Club Carlson Credit Card.  For now, suffice to say that there are four different cards, the two best of which offer a 85K sign-up bonus, automatic Gold status, 10 points per dollar earnings at Club Carlson properties and 5 points per dollar elsewhere.  Best of all, all four cards offer "Bonus Award Nights".  What this means is that for any award stay of 2 or more nights, one of those nights will be free.  For example, instead of redeeming 100,000 points for a two night stay at the Radisson Blu Ambassador Hotel in Paris, you can get that same two night stay for only 50,000 points!
3 out of 3 ain't bad
Credit cards are worth considering for three reasons: their sign-up bonuses, their on-going perks, and/or for the value of the rewards earned for spend.  Most credit cards are good values for only one or two of those reasons.  Club Carlson's new cards, surprisingly, do well on all three.  I can't even think of another card that does that.  My favorite Ink Bold / Ink Plus cards have great signup bonuses and great category spend value, but offer very few perks.  The American Express Platinum card, meanwhile, offers fabulous perks and occasionally very good (but usually targeted) sign-up bonuses, but relatively little value in spend.
Sign-Up Bonus
The 85K sign-up bonus available with two of the new cards is good, but by itself it's not great.  By itself, 85K points is not enough for two nights at a top property.  However, the story changes when you consider this bonus together with a couple of the cards' perks: 5X earnings on spend, and bonus award nights.  Given that these cards earn at least 5X for all spend, by the time you have met the $2500 spend requirement, you will have earned an additional 12,500 points on top of the 85K bonus.  If you increase the spend by just $500 more, you will then have earned a total of 100K points (counting both the signup bonus and the spend).  That's enough for two nights at the best Club Carlson properties in the world.  Now, consider the bonus award nights:  You can spend the 100K points you have earned to get two separate two night stays at any top property.  In other words, we're looking at a sign-up bonus worth 4 nights at a top of the line Radisson Blu!  Or, if you can find a nice tier 1 property which costs only 9000 points per night, you can take 11 separate 2-night vacations!
Perks
Bonus Award Nights: For every two night (or longer) award stay, the last night of the stay is free (up to 50 free nights per year).  This means that, for two night stays, your points are twice as valuable.  The value of this perk diminishes with longer stays as a percentage of overall points spent (but a free night is always appreciated).
The surprising thing about this benefit is that it encourages shorter stays.  Marriott, Hilton, and Starwood all have reduced price award options for longer stays.  For example, both Marriott and Starwood offer 5th night free awards.  Hilton offers discounted awards to certain credit card holders (AXON awards) and elite members, but only for stays of 4 or more nights.  Club Carlson is the only program I can think of that encourages shorter stays.  This could be by design in that it may encourage people to pay for extra nights rather than redeem points.  Regardless, I find this interesting.
Gold Status: Two of the new cards automatically give the user Gold status as long as they keep the card.  Gold status makes you eligible for free room upgrades (I got upgraded to a nice suite once, for example); a 2000 point online booking bonus; 50% more points earned per stay; and an in-room welcome gift.
40,000 points annually:  Each year that you pay to renew your card, the better two cards offer 40,000 bonus points.  Whether you pay $75 for the personal card or $60 for the business card, this is a great perk.  At $75, this is like buying points for 1/5 of a penny each (Club Carlson normally sells points for .7 cents each).  Since having the card makes those points more valuable (through the Bonus Award Nights), this is a steal.  You're essentially getting very close to two nights at a top of the line Club Carlson property each year in exchange for the $75 fee.  Sweet.
Spend Value
It's not unusual for me to like a card (for its perks and sign-up bonus), but to never use it for spend.  A great example of this is the Chase Priority Club card.  I love the card for its benefits that include automatic Platinum status and an annual free night at any property (including InterContinental hotels).  However, I don't value Priority Club points enough to actually use that card for day to day spend.  The Club Carlson cards, though, have me thinking…
The best two Club Carlson cards offer 10 points per dollar at Club Carlson properties and 5 points per dollar everywhere else.  In order to estimate the value of Club Carlson points, I picked a random date and a number of cities and compared the Club Carlson advertised room prices to the number of points required for free nights.  Using that metric, the value of points ranged from .22 cents to .89 cents each, with a mean of .43 cents.  Let's discount the mean value to account for the fact that I didn't look for special rates (AAA, for example), and that award nights do not earn points.  Given that, I think .3 cents per point is a fair, conservative value.
Given the .3 cent value estimated above, at 5 points per dollar for day to day spend, we can estimate that points earned on spend are worth 1.5 cents per dollar.  Then, if we vow to always spend points for two night stays to maximize the Bonus Award Nights benefit, these points become worth 3 cents per dollar.  That's a very good (and bordering on excellent) return for non-category bonus spend.
Not Chase
Chase seems to always come out with the best credit cards.  For people who already have a lot of Chase cards, or are planning to get some soon, it is good news that the Club Carlson cards come from U.S. Bank instead.  The downside is that U.S. Bank is rumored to be tougher with approvals for people who have recently signed up for lots of cards.  If that's your situation, you might want to wait a while before applying for one of these.
Club Carlson Properties
Unlike Hyatt, Marriott, and Hilton, Club Carlson doesn't currently have many aspirational properties.  Some people have a negative view of the properties available and so would not be impressed by these new cards.  That's understandable.  That being said, I know that I'm looking forward to staying in some great looking Radisson Blu and Park Plaza properties around the world…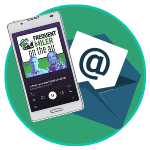 Want to learn more about miles and points?
Subscribe to email updates
 or check out 
our podcast
 on your favorite podcast platform.