The latest Marriott promotion offers double points and double elite nights on stays of two nights or more provided you register for the promotion in advance (see details here). The catch is that in order to get double elite night credit, at least one night must be paid. We have received many reader questions about how to go about combining paid and award nights. While we've been pointing readers to an old post written by Julian Kheel that explains how to mix paid nights with award nights (See: Bet you didn't know: Maximizing Marriott's 5th night free on longer stays), I came to realize that many readers were still confused, particularly when it comes to combining paid and award nights (booked with points) with free night certificates. Given the ability to stretch extra value out of free night certificates that in many cases may be set to expire on August 1st this year, it felt worthwhile to refresh Julian's old idea with a new post (and to add this information to our Marriott Bonvoy Complete Guide).
Note that you can't combine free night certificates with a spouse, but you can combine points
This post is about how to combine your own points and free night certificates issued under your own account with nights paid at the cash rate.
However, many Marriott Bonvoy members wonder whether there is a way to share Marriott free night certificates. For example, let's suppose that a couple is playing in 2-player mode. Player 1 has elite status with Marriott, but Player 2 has some free night certificates from credit cards. You won't be able to make a booking online with Player 1's loyalty account information attached. Player 2 can certainly make a reservation and add Player 1's name to the account so that Player 1 should be allowed to check in on arrival, and it isn't impossible that a hotel would recognize Player 1's elite status in the right situation, but I am not aware of any way that you'll be able to link Player 2's free night certificates to a booking in Player 1's name. The elite night credits will almost certainly go to the free night certificate holder's account barring some sort of mistake / glitch.
On the other hand, keep in mind that Marriott allows you to share points with any other member (you can share up to 100,000 points per year). The terms used to state that such a transfer was free as long as one member had Gold elite status or higher, but it seems that there is no longer an elite status requirement (it's free to transfer points to another member). This can be done over the phone with Marriott customer service (the US number is 1 800 399-4229). In my experience, the transfer is instant and the points can be used right away.
Customize payment to mix Marriott paid and award nights
For those looking for an easy visual aid, Greg has made a video that shows the process here:
The key to Julian's old post about maximizing the Marriott 5th night free is that Marriott allows you to mix and match paid and award nights. To mix paid and award nights, simply search for a stay and check the box that says you want to use Marriott points. Then, on the "Points" tab of the results page, underneath the section where it shows the total number of points for a Redemption, click "+ Customize Payments". Note that this is totally different than "Rewards Cash and Points", which you'll see below is a horrible deal in this instance. You don't want "Cash and Points", you want "Customize Payments" to build a stay with some nights paid cash and some nights paid with points.
Expanding that section will give you the ability to choose some paid and some award nights.
Then you click "Preview Combination" as shown above to let it calculate the price based on your selection. The two nights I selected above come to $214 and you would pay 40,000 total points for the other two nights in this example (this is not a good value for Marriott points, it is just an example to illustrate how the process works).
You'll notice in the example above that I didn't choose the two cheapest paid nights — my selection of the $97 night and the $117 night comes to a total of $214 plus 40,000 points. Marriott lets me know that I've chosen poorly with the box in the bottom left corner of the above screen shot that says "View Cash Saver Combo 209 USD + 40,000 PTS", which in this case would automatically change my selection to pay for the $97 night and the $112 night instead of a $117 night. As Julian asserted years ago, Marriott wants to save you money.
That is the simple root of how to combine cash and award nights in a single stay. If you have some number of award nights chosen that match free night certificates available in your account, you'll get the chance to apply those after you hit "select" as will be seen in the examples to follow.
4 nights at 20K points per night = 80K points
For starters, you can obviously keep the stay 100% on points as shown above. Keep in mind that the terms of the current double elite night promotion dictate that at least one night must be a paid night in order to get double elite credit.
1 paid night + 3 nights using 20K points per night
You can easily choose the cheapest cash night to be your paid night and combine that with nights booked with points — the above example shows a $97 night mixed with three award nights (20K points each).
Under the current promotion, a stay including at least one paid night like this would earn double elite night credit for the whole stay. In other words, the 4-night stay would earn 8 elite night credits toward elite status.
1 paid night + 2 free night certificates + 20K points
After selecting your desired combination of paid and award nights, you'll proceed to the checkout screen. If you have free night certificates available in your account that match the category of the property for your stay, Marriott will automatically select those. Be sure to change these selections if you don't want to use free night certificates. Simply check or uncheck boxes next to the corresponding free night certificates. Unfortunately, I don't see a way to change which certificates are shown. By default, it seems that Marriott shows the applicable certificates in your account by order of expiration (soonest first). In my case, I have the Ritz 50K certificate shown above and I also have a second Ritz 50K certificate in my account that expires next year. If for some reason I wanted to use that second Ritz 50K certificate, I think I would need to call as I don't see a way to do it online.
1 paid + 5th night free
Julian's original example centered around showing how you could combine a paid night with award nights to still get a 5th-night-free award stay. See his comprehensive post for maximizing that, but as an example you can indeed mix a paid night with 5 award nights and still get the 5th night free (but keep in mind that if you apply any free night certificates, you will lose the 5th night free benefit if you no longer have 5 nights booked using points).
But a glitch might mean it won't work
Unfortunately, you may run into a glitch that makes this impossible online. A reader pointed out yesterday that they ran into a property where the Marriott tool could not seem to customize payments. Note in the screen shot below, it says that a full redemption would be 95,000 points per stay for a 3-night stay (which should be accurate as this is a 35K/nt property). However, in the customization tool, the number of points is only 30,000 per night and the cash rate isn't listed as it is in the examples above but rather it says "Cash Rate".
When you try to select a night at the cash rate and preview the selection, it says that the Marriott Cash & Points combination is unavailable.
That shouldn't be the case, though I suspect it has something to do with the points rate mis-pricing and the failure of the cash rates to load. The reader who reported this was able to successfully create a mixed booking over the phone, but it sounds it wasn't a smooth experience (I imagine the phone agent ran into the same trouble). The good news is that it can be done over the phone with some persistence.
Bottom line
Frankly, I'm surprised that this ability to easily customize your stay by choosing which nights to pay the cash rate and which nights to use points has hung around all this time at Marriott.com. This is a very customer-friendly tool that is particularly useful given the current promotion requirement to have at least one night be a paid night. While Julian's older post contained the framework to do this, many readers have still found it unintuitive to book these paid and award night combinations, particularly with free night certificates involved. As you can see above, it is quite easy to do and quite a useful tool to keep in your belt for when it comes in handy.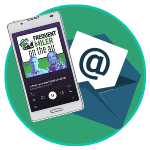 Want to learn more about miles and points?
Subscribe to email updates
 or check out 
our podcast
 on your favorite podcast platform.