If you told me 7 or 8 years ago that I would one day buy a cell phone that costs a thousand dollars, I'd have never believed it. Mobile phones have gotten very, very expensive. Banks have responded to that trend and these days a number of rewards credit cards offer some type of cell phone insurance when you pay your monthly bill with your credit card. Free coverage beats paying for it monthly from your service provider, but we all know that "free" still incurs opportunity cost. So which credit card should you use to pay your monthly cell phone bill?
Rewards card that cover cell phone insurance
While there are some cards that offer cell phone insurance that do not offer any type of rewards, that doesn't make a lot of sense to me when there are rewards cards with no annual fee that offer similar or better coverage. Here I'll compare cell phone coverage from cards that earn rewards and are found on our Best Offers page.
Here are the cards listed on our Best Offers page that offer some type of mobile phone insurance coverage:
Card Name w Details No Review (no offer)
Card Name w Details No Review (no offer)
Card Name w Details No Review (no offer)
Card Name w Details No Review (no offer)
Card Name w Details No Review (no offer)
Card Name w Details No Review (no offer)
Card Name w Details No Review (no offer)
Note: Citi Prestige coverage begins May 1, 2019. See this post for more details.
Common exclusions
Each issuer has its own terms, so you should check the terms for the cards in your wallet. However, most of these protection benefits are backed by the same benefits administrator and as such have more in common than not. In general, cell phone coverage benefits exclude:
Cellular Wireless Telephone accessories other than standard battery and/or standard antenna provided by the manufacturer.
Cellular wireless telephone purchased for resale, professional, or commercial use (though obviously the Ink Business Preferred covers professional/commercial use since it is a business card)
 Cellular wireless telephones that are lost or "mysteriously disappear." "Mysterious disappearance" means the vanishing of an item in an unexplained manner where there is absence of evidence of a wrongful act by a person or persons.
Cellular wireless telephone under the care and control of a common carrier (including, but not limited to, U.S. Postal Service, airplanes, or delivery service).
Cellular wireless telephone stolen from baggage unless hand-carried and under Your personal supervision, or under the supervision of Your traveling companion who is previously known to You.
Cellular wireless telephone which has been rented, leased, borrowed or cellular wireless telephones that are part of a pre-paid wireless service plan or "pay as you go" type service plans.
Cosmetic damage to the cellular wireless telephone or damage that does not impact the cellular wireless telephone's capabilities and functionalities of the phone.
Damage or theft resulting from abuse, intentional acts, fraud, hostilities of any kind (including, but not limited to, war, invasion, rebellion, or insurrection), confiscation by the authorities, risks of contraband, illegal activities, normal wear and tear, flood, earthquake, radioactive contamination, or damage from inherent product defects.
Taxes, delivery and transportation charges, and any fees associated with the cellular service provider.
Doctor of Credit has a great resource page comparing terms more comprehensively.
What you need to file a claim
Generally speaking, coverage begins on the first day of the month after you pay your wireless service bill with your credit card and continues as long as you pay your monthly bill. To file a claim, you'll usually need:
A completed and signed claim form.
A copy of your card statement for the preceding billing period showing that you have paid your monthly wireless phone bill with the card.
A copy of your cell phone service billing statement that corresponds with the above credit card statement.
A copy of your cell phone service provider's wireless device page or other sufficient proof that the phone is currently linked to your wireless account.
 If the claim is due to theft or criminal action, a copy of the police report or incident report (which generally needs to have been filed within a day or two of occurrence)
Possibly an itemized repair bill and/or purchase receipt for a replacement phone (note that you may be required to purchase the replacement phone from the service provider)
You can usually get a claim rolling online or by calling the number on the back of your card. The benefit of filing online is that in many instances you'll be able to upload the documentation rather than needing to print and mail it, saving time and resources.
Quick comparison
For the purposes of comparing which credit card to use to pay your bill, let's compare the insurance caps, deductibles, and rewards earned.
| | | | | |
| --- | --- | --- | --- | --- |
| Card | Annual fee | Coverage caps | Deductible | Rewards earned |
| Barclaycard Uber Visa | $0 | $600 per claim / 2 claims per 12 months | $25 | 1% |
| Citi Prestige | $495 | $1000 per claim / $1500 per year | $50 | 1x |
| Chase Ink Business Preferred | $95 | $600 per claim / 3 claims per year | $100 | 3x |
| Wells Fargo (all personal cards) | $0* | $600 per claim / 3 claims per year | $25 | Varies (1x / 1.5%) |
*The Wells Fargo cards included in this post each have $0 annual fees.
As you can see, coverage limits are quite similar from one issuer to the next, though the Citi Prestige offers significantly higher protection for an individual phone (provided you won't need more than 2 claims per year). On the surface, that looks appealing for those who buy expensive high-end phones. However, keep in mind that you'll generally receive the replacement value of the phone rather than the original purchase price, which will decrease with time. Also consider that purchase protection, a benefit on some cards that covers purchases for a period of 90-120 days (this varies), may cover your phone against damage for the first couple of months depending on which card you used to buy the phone. Based on that, I'm not inclined to value the higher individual claim limit on the Prestige card much more than others since most phones are unlikely to have a replacement value between $600-$1,000 after your purchase protection period ends.
Let's assume that your cell phone service costs $200 per month to keep the math simple. Adjust up or down to fit your situation. In one year, here are the rewards you could earn with each of the above cards:
| | | |
| --- | --- | --- |
| Card | Earn rate | Rewards earned per year at $200 bill per month |
| Barclaycard Uber Visa | 1% | $24 |
| Citi Prestige | 1x | 2400 ThankYou points |
| Chase Ink Business Preferred | 3x | 7200 Ultimate Rewards points |
| Wells Fargo personal cards | 1x / 1.5% | 2400 points / $36 |
If you're looking to put your cell phone bill on a card with no annual fee, any of the Wells Fargo personal cards are probably your best choice. They'll each earn at least the same $24 as the Uber Visa, but points can potentially be used for $36 in value towards flights (or you could alternatively earn $36 cash back at 1.5%).
Using a Wells Fargo card that comes at the opportunity cost of forgoing 7,200 Ultimate Rewards points per year on the Chase Ink Business Preferred card. Those points have a value of $90 if used to pay for travel through the Chase travel portal (or $108 if pooled with the Chase Sapphire Reserve) or potentially more value when transferring to partners (our Reasonable Redemption Value for Chase Ultimate Rewards is 1.82c, making 7200 points worth around $131 based on that metric). However, when you consider the $95 annual fee on the Ink Business Preferred (vs no annual fee on the Wells Fargo cards) and the higher $100 deductible (vs $25 on the Wells Fargo card), the value proposition doesn't look quite as strong.
Our Reasonable Redemption Value for ThankYou points is the same 1.82c per point, which would put the value of 2400 points at about $43. That's really not much more return than what you could earn on a no-annual-fee card, and when you consider the $25 difference in deductible between the Prestige card and the Wells Fargo cards, it only really makes sense to use the Prestige over a WF card if you are the type of person who always buys the latest phone and would anticipate using more than $600 in coverage in a single claim.
Which I'd pick
In my household, we already have the Prestige card and the Chase Ink Business Preferred card. We do not currently have any of the Wells Fargo cards. I honestly think one of the Wells Fargo cards is the best bang for the buck, but since I'm already paying the annual fee on the Prestige and Ink Business Preferred, which of those would I use to pay my cell phone bill?
Update: Keep in mind that Citi Prestige cell phone insurance coverage begins Mary 1, 2019. See this post for more details.
For a moment, let's ignore the annual fees. Since I know I can get coverage on a card with a $0 annual fee, it doesn't make much sense for me to compare the fees on the Prestige and Ink Business Preferred. If I'm not getting enough value out of those cards to justify the fee without cell phone coverage, I should drop those cards in favor of a Wells Fargo card if cell phone protection is a must-have.
In terms of coverage, the Ink Business Preferred will reimburse me up to $500 in net value per claim (up to $600 minus a $100 deductible). The Citi Prestige will reimburse me up to $950 in net value per claim (up to $1,000 minus a $50 deductible). Again, realistically, I'm unlikely to have a phone with a replacement value that high. I bought my Pixel 3 XL from Google Fi less than 120 days ago for $999. Today, Google Fi is charging $699 for that phone. I'm not sure if Google Fi sells some sort of refurbished replacement phone for less, but they may. In other words: even my thousand-dollar-phone wouldn't benefit much from the Prestige's higher coverage. Your mileage may vary, of course. If you're an iPhone user, you may get more value out of this than I do.
In my case, I have to look at the likelihood of filing a claim with a net value higher than $500 and consider that against the ~$88 in rewards lost each year (based on our RRVs) by choosing to use the Prestige over the Ink Business Preferred. Taking my Pixel 3 as an example, assuming a replacement value today of $699, I should be eligible to receive up to $500 from Chase or $650 from Citi. If that difference in replacement value keeps up for a year, or if I break my phone soon, I'd definitely come out ahead with the Prestige coverage.
However, if my phone's value continues to decrease over the course of the year (which is very likely), I think I'd have a hard time accepting the decreased rewards on the Prestige card. And truth be told, I don't usually buy thousand-dollar phones. I'm usually more likely to buy a phone that costs $400-$500, in which case the difference in coverage comes down to the difference in deductible ($50 on the Prestige vs $100 on the Ink Business Preferred). That difference is more than covered by the rewards earned when paying with my Ink Business Preferred over the long run.
All that said, if I pick up a Wells Fargo card at some point, I'd likely move the cell phone bill to that card and product change my Ink Business Preferred to an Ink Cash. I'd rather have the 5x categories on the Ink Cash card as I don't use the Ink Business Preferred for many bonused purchases other than the cell phone bill. In fact, writing this post made me realize that I'm mostly hanging on to that card for cell phone protection even though I said earlier that it doesn't make sense to do so. I guess it's time to take my own advice.
Bottom line
For most people, I think one of the Wells Fargo cards makes the most sense for cell phone coverage. While you'll be giving up a little bit over what you could earn with a 2% no-fee cash back card, the coverage is likely worth that small price for most people. In terms of annual-fee cards offering coverage, the Chase Ink Business Preferred looks like the winner to me. While I think Citi was smart to add coverage to the Prestige card, and the $1,000-per-claim makes for great marketing (after all, the crowd spending $495 per year on a credit card is likely the same crowd buying the most expensive phones), I think it's a little over-hyped since replacement value won't be much more than $600 for most of the phones on the market unless you break your phone straight out of the gate.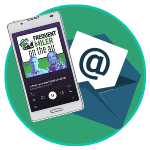 Want to learn more about miles and points?
Subscribe to email updates
 or check out 
our podcast
 on your favorite podcast platform.