Sweet-spot spotlight is a Frequent Miler series showcasing some of the best values your points and miles can buy. Each sweet-spot post will highlight one great use of miles or points and give you a quick overview on what makes that use notable as well as the key information you need to know in order to find and book these awards.
Update: Etihad has changed its policy and this sweet spot is no more: you must now pay for each segment separately on Royal Air Maroc. This can still be a great value for flying to Casablanca or a potentially decent value to routes that only add a short flight beyond Casablanca, but it is decidedly less sweet than it once was.
Today's sweet spot spotlight is on Etihad Guest for its award chart for travel on Royal Air Maroc since you can get to one of three different continents for 44,000 miles each way in business class (with lie-flat seats on routes from the US to Casablanca). Since Etihad Guest is an Amex transfer partner and a Citi transfer partner, it's easy to amass the miles for an award ticket.
Sweet spot spotlight:
The short story: Etihad Guest has a really favorable distance-based chart for travel on Royal Air Maroc
Miles required: 44K one-way in business class for journeys of 2,001 miles or more. See the Etihad Guest award chart for travel on Royal Air Maroc here.
How to find awards: Search for available space at www.royalairmaroc.com/us-en/ (you'll need to create a free "Safar Flyer" frequent flyer account and then click link to "buy your ticket with miles" to log in and search for available award space)
How to book awards: Book over the phone with Etihad Guest at 1-877-690-0767 (You'll have to navigate a few phone prompts — see below for a rundown)
Quick Notes
Etihad Guest maintains separate award charts for each of its partners. The chart for Royal Air Maroc is quite interesting for those of us based in North America. It is a distance-based chart, with the total distance of your itinerary dictating the cost in miles:
As you can see, itineraries of 2,001 miles or more cost 44,000 miles one-way in business class. Etihad also adds fuel surcharges. I called about a flight from New York to Casablanca last week and was quoted $202 in taxes / fees per adult, though reports I've read elsewhere have quoted $150-$170 in taxes. It's possible that a new tax has been added.
A flight from New York (JFK) to Casablanca (CMN) comes in at just over 3,600 miles flown. Royal Air Maroc also flies from Washington, DC, Miami, and will soon fly from Boston. Any of those cities are more than 2,000 miles from Casablanca. That means you'll pay 44,000 miles to get to Casablanca….or anywhere else they fly. Royal Air Maroc flies a couple of 787-9's and also 787-8's with lie-flat seats on its routes to Casablanca from the US (and they have been rolling out a brand new business class seat on its 787-9 New York route that is pictured above). You'll likely have a recliner seat beyond Casablanca, but there are some routes with 787's the whole way.
Royal Air Maroc serves quite a number of destinations in Africa, plenty in Europe, and a handful in the Middle East (link to the Wikipedia page with a list of destinations). Paying 44K one-way in business class to your choice out of three continents (Europe, Africa, or a limited slice of Asia) is a deal indeed.
The process of finding space is pretty easy since you can search at Royal Air Maroc's website. You'll need to create a free Safar Flyer account (frequent flyer account). Then you'll click the link that says "Buy your ticket with your miles" on the home page, log in, and search.
Keep in mind that the prices you'll see displayed are what you would pay if you were booking with Royal Air Maroc miles. As you'll be booking with Etihad Guest miles, you can ignore the prices. You're just looking for availability.
If an award is available, you'll see "Award Eco" with a price (miles XX,XXX needed) or "Award Business" with a price (miles XX,XXX needed).
If you only see "Award Eco", it means there are no business class awards available that day.
Don't bother clicking "Go to calendar view" as it doesn't seem to do anything. They do show a calendar if your date has no availability in either cabin, but you can't click the calendar — you'll have to hit back on your browser, pick the correct date, and search again. It's not the most user-friendly experience, but it's not terribly difficult, either.
Once you've found flights with space, you'll need to call up Etihad Guest. I did this just last week to confirm the mileage and cash price on an itinerary to Casablanca. Here's what I had to do:
Call 1-877-690-0767
Press 1 for English
Press 4 for the "Etihad Guest Frequent Flyer Program" (don't fall for the earlier prompt to book a "business or first class flight")
Press 1 for "book or change a flight"
Press 1 to book or change a flight with your miles
The new call center is in Serbia. I called several times last week and each agent was polite, professional, and more efficient than I had expected based on what I've previously read about Etihad Guest phone agents. Keep in mind that sound quality isn't always great and at least one agent's accent was a bit difficult to decipher because of a combination of the pronunciation and the call quality, but overall it was smoother than you might think.
One agent told me that she could not confirm the total for taxes unless I had enough miles in my account to book. With a gentle nudge further about needing to know how much it costs before I transferred miles, she was able to put me on hold and confirm the price.
Note that Etihad Guest charges 10% of the adult mileage ticket (and apparently 10% of the taxes/fees) for a lap infant. That will mean 4,400 miles and taxes based on your itinerary if you're traveling with an infant-in-arms. I was quoted $202 in taxes & surcharges for 1 adult from New York to Casablanca and an additional $20.20 for the lap infant.
Keep in mind: Royal Air Maroc doesn't appear to sell business class in all markets
One thing to keep in mind: For some reason, Royal Air Maroc doesn't sell business class in all markets. For example, they sell business class from New York to Paris as a cash ticket or an award ticket (award itinerary shown above).
However, they don't sell business class from New York to Zurich. It's not clear to me why not; they sell business class tickets from New York to Casablanca and separately from Casablanca to Zurich, but they only sell tickets from New York to Zurich in economy class. That's true for both cash tickets and award tickets. I called Etihad to see if this could be pieced together since there was availability on each leg separately. Each time, I was told that it came back from Royal Air Maroc unconfirmed and there was nothing more they could do. I'm not totally convinced that you couldn't get someone to manually build and price a route like that, but neither am I totally convinced that you could. It's probably worth searching online and calling to confirm space before transferring miles. They do offer one-way awards to most of their destinations.
Bottom line
Royal Air Maroc in business class for 44K looks like a terrific option to Africa or the Middle East and it's not bad as a connection point to Europe as Casablanca isn't far off the path from North America. Surcharges are moderate — much higher than the $5.60 you'll pay to fly to Europe on some carriers, but much less than you'll pay in fuel surcharges to fly on British Airways. The low mileage price is likely a fair trade-off, especially since you can amass the miles via both Membership Rewards and ThankYou points. While reports long indicated that booking Etihad Guest partner awards was very difficult, I found phone agents to be pretty well versed in the process on several recent calls, making this a decent award choice and a good sweet spot.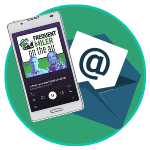 Want to learn more about miles and points?
Subscribe to email updates
 or check out 
our podcast
 on your favorite podcast platform.