There's nothing new about credit card companies offering valuable perks and later taking them away.  They all do it.  But Amex must have set a piss-off-customers record with the removal of the 50% flight rebate.  They introduced the benefit on October 6th 2016 and are set to take it away from most existing cardholders by June 1 2017 (and that benefit has now expired).  The feature survived less than 8 months.  Fortunately, those who opened, or will open, accounts between October 2016 and May 31st 2017 will keep the benefit for their full membership year.
They all do it (just not as quickly)
You probably remember the killer "Bonus Award Night" feature of US Bank's Club Carlson card when it was first launched.  On award bookings of 2 or more nights, the last night was free.  So, with two-night award bookings, the price in points for two nights was the same as for one night.  It was awesome.  And then one day it was gone.  It seemed fast, but the feature lasted two and a half years — an eternity compared to Amex's new record.
And, of course, there's the Citi Prestige card.  The card currently offers 1.6 cents per point value towards AA flights and 1.33 cents per point value towards other flights; 4th Night Free hotel benefits; Admirals Club access when flying AA; and free golf benefits.  On July 23rd 2017 point values for flights drop to 1.25 cents; 4th Night Free becomes a 25% rebate on 4 night stays not including taxes; Admirals Club access will be gone altogether; and no more free golf.  All of these benefits were first introduced on October 19th 2014, so we got to keep them for a bit more than 2 and a half years.
Going further back in time, the Chase Freedom card used to offer 10 bonus points per transaction to those who also had a Chase checking account.  That wasn't a big deal for most purchases, but for tiny purchases it was huge.  Consider that 10 points are worth 10 cents cash and that it was possible to make purchases of as little as 1 cent each.  You would profit by 9 cents on each 1 cent transaction!  And, of course, people took advantage of it.  One guy supposedly wrote a script to buy 1 cent Amazon gift cards.  He apparently earned thousands of dollars before Chase shut him down.  I don't know how long the 10 point bonus lasted, but I'm sure it was far longer than the Amex Business Platinum 50% rebate (which, as noted above, expired on June 1st, 2017).
Above is not even close to an exhaustive list of nerfed benefits.  This is just a reminder that no card perks are safe.
What's Next?
I don't have a working crystal ball or inside information about any of this, but a good way to predict benefits that will be removed is to simply look for overly generous existing benefits.  Here are some that I fear losing…
Chase IHG Annual Free Night for $49
The Chase IHG card is the only card on the market that offers an annual free night with no annual spend requirements and no cap on the hotel category that can be booked.  Plus, Chase charges only $49 per year.  When you consider that the card also offers IHG Platinum elite status, and a 10% rebate on point awards, you can see that this card offers tremendous value.
Prediction: Chase will keep the free night intact, but eventually increase the card's annual fee
BankAmericard 75% bonus for Preferred Rewards Platinum Honors customers
Those with $100K savings or investments with Bank of America and Merrill Edge, qualify for Preferred Rewards Platinum Honors status.  This status gives you a 75% bonus on points earned with certain credit cards.  One of the best is the BankAmericard Travel Rewards card.  On its own, the card offers just 1.5% back towards travel, but with this 75% bonus the card offers 2.625% returns on all spend.
Prediction: My bet is that this feature will stick around. It's the price Bank of America pays to keep their top customers happy.
Chase Ink Cash 5X categories
The no-fee Chase Ink Cash Business Credit Card offers 5X Ultimate Rewards points per dollar for office supply purchases, phone, TV, and internet; and 2X for gas and restaurants.  It is an awesome card to keep around to autopay your phone, TV, and internet bills and for buying gift cards from office supply stores.  Recently Chase discontinued the similar Ink Plus Business Card in favor of the new Ink Business Preferred Card (which has 3X categories), so it seems likely that they'll eventually do the same to this one.  The one thing that keeps this one alive, in my opinion, is the $25K per year cap on 5X rewards.  Still, my guess is that Chase will eventually sunset this card too.
Prediction: Chase will introduce a no fee business card with 3X categories similar to the Ink Business Preferred. At that point they'll stop taking applications for the Ink Cash card.
Chase Southwest cards count towards companion pass
Southwest's Companion Pass is arguably the single best value in travel today.  Once you get the pass, you can add a companion for free to any number of flights (paid or award flights) for the rest of that year and all of the next.  See: Complete guide to the Southwest Companion Pass.  Southwest recently stopped counting point transfers from hotels and car rental companies towards the companion pass.  They still count base points earned from partners (e.g. when you select to directly earn Southwest points from a hotel stay or car rental, those points will count), but they don't count "bonus points".  One explicit exception is with the co-branded Southwest credit cards from Chase.  With those cards, both the base points earned from spend and the credit card signup bonus points count towards the Companion Pass.  Signing up for two 50K or 60K signup offers continues to be the best and easiest way to earn the companion pass.  How long will that last?
Prediction: Southwest clearly made an explicit decision to continue counting the signup bonuses towards the Companion Pass.  My guess is that they see this as a great way to add new credit card customers and to make travelers more loyal to the Southwest brand.  For those reasons, I think this benefit will stick around for at least a few more years.
Chase Ritz $100 Companion Discount
When Chase converted the Ritz card to a Visa Infinite card, they added the $100 Companion Airfare Discount as a new feature (which was already available on the CNB Crystal Visa Infinite card).  This benefit lets you book round trip domestic flights for two or three people for $100 off.  And the perk is repeatable any number of times.  Depending upon your travel habits, this can be a huge or minor benefit.  Clearly, though, the benefit isn't cheap to provide.  The latest Visa infinite cards on the market (Chase Sapphire Reserve and US Bank Altitude Reserve) do not include this benefit despite each card's high annual fees.
Prediction: This benefit is one of the most attractive features of the Ritz card, so I think it will stick around for a while.
US Bank FlexPerks Visa 3X Charity
My favorite feature of the US Bank FlexPerks Visa card is that it offers 3X for charity.  With points worth up to 2 cents each towards airfare, that's a generous rebate.  And, Kiva loans code as charity purchases.  I love it, but the writing may be on the wall for this one.  US Bank recently dropped Charity as a 5% cash back option from their Cash+ card.  It seems likely they'll do the same here.  If they do, I'll cash out my rewards and cancel the card.
Prediction: I expect that US Bank will soon discontinue the 3X charity benefit.  I'm surprised it lasted this long.
Update: This perk is already scheduled to drop to 2X by the end of 2017.
CNB Crystal Visa Infinite annual $250 statement credit per card
The $400 per year CNB Crystal Visa Infinite card isn't easy to get, but if you can get it, it's awesome.  In addition to a number of other valuable perks, this card offers up to $250 per calendar year in airline fee reimbursements per card.  I have one account with 3 free authorized users, so I have four cards that each earn $250 in airline fee credits per year.  That's $1000 in fee credits, and several other valuable perks, for $400.  Sweet.  See: Crystal Visa Infinite: The best card you can't get.
Prediction: The card seems to be a loss leader for CNB to help acquire valuable customers. For this reason, I'm prediction (hoping, really) that this feature and its other great perks will remain intact.
US Bank Altitude Reserve 3X mobile wallet
The US Bank Altitude Reserve card is brand new, but I think that the writing may be on the wall already (see Nick's post: I'm calling it: US Bank Altitude will be DOA).  As more and more vendors accept mobile payments, it will become easier and easier to get 3X nearly everywhere with this card.  That's not sustainable.
Prediction: US Bank will add an annual cap to 3X rewards.  Honestly, I can't believe they haven't already done so!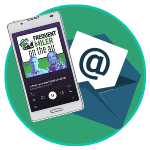 Want to learn more about miles and points?
Subscribe to email updates
 or check out 
our podcast
 on your favorite podcast platform.