Update 11/3/21: Daily Getaways officially ended a couple of weeks ago, but deals that didn't sell out are still available. These will officially end on November 5 which means there's only a couple of days left to buy packages, so you can get them here if you're interested.
The following packages are still available:
Hilton
IHG

25,000 points for $125
50,000 points for $250
100,000 points for $500

Choice

14,000 points for $84
28,000 points for $155
42,000 points for $220

Wyndham
Best Western
Daily Getaways announced last week that they'd be returning with their set of annual travel deals on October 7.
There wasn't much information released at the time, but they've now provided details on their website about the first 7 days of deals.
You can find all the deals here, but here's a quick summary:
Thursday October 7 – Hilton Honors points for 0.5cpp

30,000 points for $150
100,000 points for $500
250,000 points for $1,250

Friday October 8 – World of Hyatt points for 1.2-1.32cpp

30,000 points for $396 (1.32cpp)

50,000 points for $660 (1.32cpp)

80,000 points for $960 (1.2cpp)

Monday October 11 – IHG Rewards points for 0.48-0.5cpp

2,500 points for $12 (0.48cpp)
5,000 points for $25 (0.5cpp)
25,000 points for $125 (0.5cpp)
50,000 points for $250 (0.5cpp)
100,000 points for $500 (0.5cpp)

Tuesday October 12 – Choice Privileges points for 0.52-0.6cpp

14,000 points for $84 (0.6cpp)
28,000 points for $155 (0.55cpp)
42,000 points for $220 (0.52cpp)
55,000 points for $285 (0.52cpp)

Wednesday October 13 – Wyndham Rewards points for 1.17cpp

15,000 points for $175 (1.17cpp)

Thursday October 14 – Omni Hotels & Resorts Packages

2 night weekend getaway – $175
1 night at Omni Hotels & Resorts – $235
2 night weekend escape – $245
2 nights at Omni Hotels & Resorts – $335

Friday October 15 – Accor Packages

Luxurious New York getaway – $1,000
Luxurious Washington D.C. getaway – $1,000
Luxurious San Juan getaway – $1,400
Luxurious Los Angeles getaway – $1,700

Monday October 18 – Best Western Points For 0.55cpp

10,000 points for $55 (0.55cpp)

Tuesday October 19 – The Venetian Packages

3 nights in a Grand One Bedroom Suite – $850
3 nights in a Grand King Suite – $650

Wednesday October 20 – Marriott Gift Cards

$100 gift cards for $80

$250 gift cards for $200

$500 gift cards for $400
Quick Thoughts
The best deal here is for Hyatt points. They're normally available for 2.4cpp, although that price drops to ~1.85cpp when they go on sale/offer a bonus. Being able to buy them for as low as 1.2cpp can therefore be great value and so these will sell out pretty much immediately.
The Hilton and IHG points deals aren't notable because they're going on sale for 0.5cpp and they frequently go on sale for that price anyway. Having said that, I'm planning on stocking up on IHG points because for whatever reason the Points.com website that normally sells IHG points always glitches and so I can never get an order completed by them.
The Choice Privileges deals are better value than IHG and Hilton because 0.52-0.6cpp is less than you can normally buy them for and their Reasonable Redemption Value is 0.68cpp. The Wyndham Rewards offer on the other hand is poor value. 1.17cpp isn't a great deal and their points frequently go on sale for much less than that.
The Omni and Accor packages might have some potential, but that'll obviously depend on what the normal room rates would be and if you want to travel to any of the eligible properties.
For all of these deals, be sure to check the terms. For example, the various Omni packages can only be redeemed at select properties. Don't buy one of the two night getaways for $175 expecting that you can redeem the certificate at any Omni property because that particular package is only good at four Omni properties. It also requires that you check in on a Friday or Saturday night and there are other blackout dates that vary by hotel, with New Year's Eve also being blacked out. That package still offers value as I doubt any of those four properties can be booked for $87.50 per night at weekends any time of the year, but it's only worth buying them if you have fairly firm plans to stay at an eligible property and it'll definitely save you money.
Each deal has its own limits. For example, if you're like me and want to buy IHG points, you can buy up to five of the 100,000 point packages (there are 534 packages available overall). You can also buy up to 16 packages of IHG Rewards points across all the deals, although even I don't need that many points right now. The Hyatt points packages on the other hand each have a limit of one – if you can even get one in the first place.
These deals go live at 1pm ET on their respective days, so we'll post about each one before they go live each day as a reminder.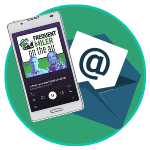 Want to learn more about miles and points?
Subscribe to email updates
 or check out 
our podcast
 on your favorite podcast platform.