Delta is out with a truly innovative promotion named "2022 Medallion® Status Accelerators."  Starting April 1 and throughout the rest of 2021, Delta fliers will earn 50% to 75% more towards elite status.  That's great, but that's not the most interesting part: In 2021, award flights earn towards elite status too.  You can read Delta's announcement here.
Delta elite requirements
Elite Benefits
Delta's chart of elite benefits can be found here. Here's a summarized chart I created:
Promotion Overview
For all Delta flights beginning April 1 and through December 31, 2021, fliers earn 50% to 75% more MQMs, MQDs, and MQSs towards Medallion elite status:
Main cabin bookings (including basic economy) earn 50% more MQMs, MQDs, and MQSs
Premium cabin bookings (Comfort+, First Class, Premium Select, and Delta One) earn 75% more MQMs, MQDs, and MQSs
Award tickets earn MQMs, MQDs, and MQSs!  MQMs and MQSs are calculated the same way as paid tickets.  MQDs are calculated as (number of miles redeemed) / 100 and then the 50% or 75% bonus is added on top.  For example, if you redeem 50,000 miles for Comfort+, you'll earn (50K / 100) x 1.75 = 875 MQDs.  Another way to think of it is that you'll earn MQDs as if each mile was a penny of Delta spend.
Miles + Cash tickets: MQDs will be calculated based on the original all-miles price of the ticket.
Delta provides this example chart to help us understand how this works:
Bonuses apply to all of the following flights:
Delta marketed and operated flights flown April 1 to December 31 2021.
Pay with Miles tickets
Flights booked as a part of a Delta Vacations® package
Miles + Cash tickets
Delta award tickets (only those booked with Delta miles and for Delta operated flights)
The bonus will not apply to travel on Partner Airlines, mileage upgrade awards, exception fares (not including flights that are a part of a Delta Vacations package), upgrades purchased at check-in or at the gate, or purchases/mileage redemptions of non-air products or fees.
More info
For April 1-May 15, 2021 travel, bonus MQMs, MQSs and MQDs will be retroactively credited to your account by May 31, 2021.
Bonuses are only applicable to earning Medallion Status, redeemable miles on Delta flights remain the same.  E.g. you won't earn redeemable miles when booking awards and you'll earn the standard number of redeemable miles on paid flights.
Bonuses will also apply to challenges such as Reclaim My Status and Status Match, so while challenge thresholds won't change, you'll have an accelerated path to completion.
Bonus MQMs will apply to your Million Miler Status Qualification.
Partial segments: You won't see partial segments in your account. Bonuses will be added incrementally once you've flown enough to add up to 1 whole bonus segment. You will see the bonus segment in your account after you've flown the segment that helped you reach one whole bonus segment.  At the end of the year, any partial segments will be rounded up to one whole segment.
Pay with Miles tickets: MQDs will be calculated based on the original full fare and carrier-imposed surcharges, before miles are applied.
Paid upgrades (paid with cash or miles): Bonuses are based on the cabin you paid to upgrade to.
Complementary upgrades: Bonuses are based on the cabin you paid for, not the cabin you are upgraded to.
Upgrade certificates: Bonuses are based on the cabin you paid for, not the cabin you are upgraded to.
Companion certificates: Only the primary flier will earn MQMs, MQDs or MQSs.  As usual, the companion doesn't earn any of these things.
My Thoughts
It's about time!  As airlines have increasingly priced award tickets similarly to cash tickets (especially Delta), I've long thought that award tickets should earn elite qualifying miles and dollars just like paid tickets do.  The current promo is only for 2021, but I'm hoping that Delta will treat this aspect of the promo as a test and will ultimately keep it in place going forward.  We'll see!  They recently took permanent steps towards treating award tickets like paid tickets by allowing upgrade certificates to be used on awards.  That's one great step forward and this is, hopefully, another.
As to the 50% to 75% elite boost, I think its pretty much right on the mark for what's needed this year.  If international travel doesn't recover by late summer, they may have to go even further with elite rollovers to 2022 or by lowering elite thresholds or something.  For now, though, I think that this is just enough to do what Delta surely wants: incentivize fliers interested in elite status to fly with Delta rather than competitors.
One very interesting aspect of this is that Comfort+ tickets earn at the same rate as First Class and Delta One.  That's interesting because there are times where Comfort+ isn't much more expensive than main cabin economy.  In fact, I recall recently seeing situations where the Comfort+ award price was actually cheaper than main cabin!  The plus side for this is that it should be fairly cheap and easy to get a 75% bonus.  The downside is for those of us elites who purchase main cabin with the expectation of a free upgrade to Comfort+: that cabin may often be sold out.  Or maybe Delta will just raise Comfort+ prices from the get-go.  We'll see.
Your thoughts?
What do you think of Delta's promo?  Good, bad, or indifferent?  Has this changed your thoughts about seeking Delta elite status?  Comment below.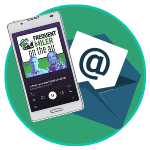 Want to learn more about miles and points?
Subscribe to email updates
 or check out 
our podcast
 on your favorite podcast platform.