Delta is doing what Delta does as they've announced a very customer-friendly policy for SkyMiles members that currently hold Medallion status – they'll be extending it through 2021.
Delta sent an email today advising of the changes that would be taking place. You can find information about that here, but here's a summary:
Medallion Status
They'll automatically extend the status you have for 2020 through 2021. You'll therefore retain your Medallion status through January 31, 2022. The extended status won't show up on your account yet; instead, they'll be updating your account on February 1, 2021 without you needing to do anything. All your Medallion Qualification Miles (MQMs) will be rolled over into 2021.
They've also advised that if you're currently enrolled in status promotions (i.e. a status challenge), they'll be providing flexibility to help you meet that challenge. It's not clear yet what form that will take – it might be more time to complete the challenge, less stringent earning requirements or – more likely – a mix of the two. More detail about that extra flexibility will presumably be communicated once travel restarts more widely.
Any drink vouchers you received with your Medallion status will be extended six months beyond their expiration date.
As for Choice Benefits (e.g. upgrade certificates, travel vouchers, etc.), those are being extended too. If you selected Global or Regional upgrade certificates, you'll receive an extra six months to redeem them. The same goes for if you selected a $200 travel voucher. Platinum and Diamond Medallion members will also be able to select Choice benefits in 2021 as part of the extension (thanks to Jake in the comments for highlighting this).
Travel Benefits
Some of Delta's Amex cards offer different travel benefits. For example, the Delta Amex Gold card now gives a $100 flight credit when spending $10,000 in a calendar year, while the Delta Amex Platinum cards (both business and personal) offer a companion certificate at renewal each year.
The $100 flight credits will be extended six months beyond their current expiration date – that date will vary depending on when your card renews. Any companion tickets expiring from March 1 to June 30, 2020 can be used to book and fly by December 31, 2020. If they were due to expire between July 1, 2020 and April 1, 2021, you'll get an extra six months to redeem them.
The Delta Reserve cards come with one time guest passes to Delta Sky Clubs, so those will be extended six months beyond their current expiry date.
Sky Club Membership
Any Sky Club memberships that have an expiry date of March 1, 2020 or later will receive an additional six months to use them.
Sky Miles Select
If you previously bought a SkyMiles Select membership, you'll get an extra six months of Priority Boarding and that same length of time to redeem any unused drink vouchers.
Quick Thoughts
Fair play to Delta for these changes. As with Hyatt and Hilton, they're treating their elite members generously, especially seeing as they're granting an elite status extension of a year across the board. To an extent, this could be harmful to their bottom line as it reduces the urgency with which people would want to book flights with them during 2020.
It's a responsible move on their part though as not encouraging people to fly sooner than they should will help ensure the safety of their staff and customers, along with anyone else who comes into contact with them. Delta will hopefully be rewarded for their generosity with the loyalty of their customers once they do start to travel again. For as much as some like to joke about the value of redeeming SkyMiles, Delta treats its SkyMiles Medallion elite members very well.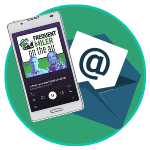 Want to learn more about miles and points?
Subscribe to email updates
 or check out 
our podcast
 on your favorite podcast platform.