Delta has officially released the news about changes to their elite program for 2024 and beyond.  Yikes.  As I predicted, they're settling on a single metric for earning elite status: MQDs (Medallion Qualifying Dollars).  Also as predicted, they're increasing the MQD requirements for each elite level.  Unfortunately, the increases are much higher than I predicted, especially for top tier Diamond status.  And for those of us rolling over a lot of MQMs into 2024, there's good news and bad news.  The good news is that we'll be able to convert those MQMs to redeemable miles or MQDs or both.  The bad news is that the conversion ratio to MQDs is bad… really bad.
Overview
Prior to 2024, Delta Medallion elite status required earning MQDs or an MQD Waiver and either MQMs (Medallion Qualifying Miles) or MQSs (Medallion Qualifying Segments).  Starting in 2024, all of that complexity will go away and Delta will settle on a single metric: MQDs.  The new MQD requirements are significantly higher than before, but Delta is at least introducing new ways to earn MQDs beyond paying for flights.  Beyond flying, you will now also be able to earn MQDs through credit card spend, Delta car rentals, Delta stays, and Delta Vacations.
Elite Requirements
Starting January 1st, 2024, MQMs, MQSs, and MQD Waivers will be gone.  Instead, to earn elite status for the 2025 elite year and beyond, you'll need to earn MQDs.  The following table shows the new requirements compared to the old:
| Elite Level | 2023 MQD Thresholds | 2024 MQD Thresholds |
| --- | --- | --- |
| Silver Medallion | $3,000 | $6,000 |
| Gold Medallion | $8,000 | $12,000 |
| Platinum Medallion | $12,000 | $18,000 |
| Diamond Medallion | $20,000 | $35,000 |
As you can see above, MQD requirements are going way up.  Silver MQD requirements increase by 100%; Gold and Platinum MQD requirements increase by 50%; and Diamond MQD requirements increase by 75%.
Earning MQDs
Flights
As always, MQDs will be earned for flights.  Each dollar spent on flights, except for taxes & fees, will earn $1 MQD towards elite status.  Basic Economy flights will not earn MQDs.
Delta Vacations
Delta Vacations bookings earn MQDs today for the flight portion of the trip, but starting in 2024 you'll earn $1 MQD per dollar spent on the vacation package overall (less taxes and fees).
Delta Car Rentals and Stays
When you book a car rental through Delta Car Rentals or book a hotel stay through Delta Stays, you'll earn $1 MQD per dollar.
Delta American Express Credit Cards
With Delta Reserve and Delta Platinum credit cards, you can earn an unlimited number of MQDs through spend, as follows:
Previously, $25,000 spend on a Delta Platinum or Delta Reserve card would earn a MQD Waiver, up to Platinum Medallion status; and $250,000 spend across one or more cards would earn a Diamond MQD Waiver.  With the new program, $250,000 spend on a Delta Reserve card will earn only $25,000 MQDs which is $10,000 MQDs short of Diamond status.
For those who are used to the old way of earning MQMs and MQD Waivers with Delta credit cards, there are a couple of things to note:
No limits to MQD earnings from spend in 2024 and beyond.  Previously there were limits to how many MQMs you could earn from spend with each card.
No gifting.  With MQM Status Boosts earned on Delta Reserve cards in 2023 and before, you could gift those MQMs to another person.  Starting in 2024, the ability to gift new elite earnings will be a thing of the past.
MQM Rollovers -> miles or MQDs
Excess MQMs earned beyond those required for the level of elite status acquired in 2023 for the 2024 elite year will rollover into 2024.  At that point, SkyMiles members must choose whether to convert those MQMs into redeemable miles or MQDs or both.  Here are the conversion ratios:
Rollover MQMs convert to MQDs at a ratio of 1 MQD per 20 MQMs
Rollover MQMs convert to redeemable miles at a ratio of 1 mile per 2 MQMs
SkyMiles members with rollover MQMs will be able to choose the method of conversion in 25% increments.  In other words, you can choose to have 0%, 25%, 50%, 75%, or 100% of your MQMs converted to MQDs and the rest will convert to redeemable miles.
If you don't choose by December 31, 2024, all Rollover MQMs will automatically be converted to MQDs.
No MQD Rollovers
In the new program, if you earn more MQDs than required for the level of status you attain, the extra MQDs will be wasted.  Delta is not planning to roll over the extras.
Million Miler Status
Delta offers special status for "Million Milers".  Previously, Million Miler status was based on MQMs earned.  Starting in 2024, it will be based entirely on distance flown.  All MQMs earned prior to January 1 2024 will count as miles flown regardless of how they were earned.
One new benefit of Million Miler status will be that your Million Miler status will increase the chance of complimentary upgrades more than it does today.  Million Miler status will become the 3rd consideration in placing you in the upgrade queue behind Medallion status and fare class.
Analysis
For those who earn Delta Medallion status entirely from flying, it's going to be much tougher to achieve the same level of status going forward.  MQD requirements have increased by a minimum of 50% (100% for Silver, 50% for Gold and Platinum, and 75% for Diamond).
For those who earn Delta Medallion status entirely through credit card spend, things look good at low levels of spend.  As long as you put your spend on a Delta Reserve card rather than a Delta Platinum card, the amount of spend required to earn Silver or Gold status is comparable to before.  The amount required for Platinum and especially Diamond status, though, increases substantially:
Elite Level through spend alone
2023 Spend
2024 Spend
Silver Medallion
$60K Delta Reserve
$60K Delta Reserve
Gold Medallion
$110K: $60K Delta Reserve + $50K Delta Platinum
$120K Delta Reserve
Platinum Medallion
$150K: $120K on one Delta Reserve + $30K on another (one personal, one business)
$180K Delta Reserve
Diamond Medallion
$250K: $130K on one Delta Reserve + $120K on another (one personal, one business)
* this actually left you 5K short of the required MQMs unless you had enough rollover.
$350K Delta Reserve
The problem with the above analysis is that it doesn't consider rollover MQMs.  Many of us have been able to rollover lots of MQMs from previous years and so the only spend required to reach as high as Platinum Medallion status was $25,000 to get the MQD Waiver.  Since rollovers won't exist in the new program, elite status through spend will be even harder to achieve than shown above.
I suspect that most people interested in Delta elite status will earn MQDs through a combination of flying and credit card spend.  Let's look at how much spend is required for each elite level if you earn $3,000 MQDs per year through flying (I picked that number because it was the MQD requirement in 2023 for Silver Medallion status):
| Elite Level through spend combined w/ $3K MQDs from flights | Delta Reserve Spend |
| --- | --- |
| Silver Medallion | $30K |
| Gold Medallion | $90K |
| Platinum Medallion | $150K |
| Diamond Medallion | $320K |
Now we see a more complex picture for those who earn $3K of MQDs from flying.  Those seeking Silver Medallion status will need to spend $30,000 on a Delta Reserve card (or twice that on a Delta Platinum card).  That's $30K more spend than would have been required in 2023.  The spend needed for Gold status, though, is $20K less than the spend required in the old program (unless one had MQMs rolling over) and the spend required for Platinum is the same $150K as required before.  Diamond status, though, is still a much higher bar than before.
My Take
Ouch!  I'm currently sitting on over 400,000 MQMs in my account.  I had previously thought that I'd keep myself at Platinum status for many, many years simply by spending $25K each year on a Delta credit card in order to earn the MQD Waiver.  With the new program, that plan is completely out the window.  And I can't even turn those MQMs into easy Diamond status next year.  At the terrible 20 to 1 conversion ratio, 400K rollover MQMs will become only $20K MQDs.  That's $15K MQDs short of Diamond status!  So, unless I commit myself to earning $15K MQDs next year, all those rollover MQMs will simply get me one more year of Platinum status.  Boo!
For those who earn elite status from spend, there is some good news: there won't be any reason to have multiple Delta cards going forward.  If you had multiple cards (one personal and one business, for example), you can feel good about cancelling at least one of those cards.  On the other hand, Delta Platinum cardholders will earn only half the MQDs from spend as earned with Delta Reserve cards.  If you're a Delta Platinum cardholder and you plan to continue to earn status through spend, it will be absolutely necessary to switch to the Reserve card.  I suspect that many people will, instead, decide that seeking Delta elite status simply isn't worth it anymore.
The one saving grace of all this is the hope that there will be far fewer elite members starting in February 2025.  If so, complementary upgrades should become easier to get.  Additionally, it seems to me that Delta is going to have to do more to incentivize earning high level elite status.  Last year they nerfed the Global Upgrade certificates available only to Diamond elites.  Will they do something next year to add value instead?  I think they'll have to.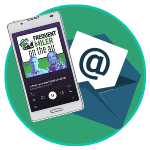 Want to learn more about miles and points?
Subscribe to email updates
 or check out 
our podcast
 on your favorite podcast platform.