There is currently a 20% transfer bonus from American Express Membership Rewards to Qantas. Qantas then sent out an email overnight advertising a 20% transfer bonus. While one might have assumed that this was the same bonus, readers at Dan's Deals have confirmed that the bonuses are stacking. That is to say that people are reporting receiving a 20% transfer bonus on the Amex end and then an additional 20% bonus from Qantas a day after the transfer posts. This certainly could be a mistake, but we've seen Qantas offer these types of stacking promos with past ThankYou transfer bonuses, so it's also possible that it could stick. This much is for sure: if you're interested in transferring to Qantas, this could be a good opportunity.
The Deal
Qantas is currently offering a 20% transfer bonus on points transferred from American Express Membership Rewards to Qantas. This has been stacking with the current point transfer bonus being offered by Amex Membership Rewards.
Key Details
Both promotions are scheduled to end 6/30/19, though the stacking could certainly get pulled sooner / clawed back
Terms seem to indicate that offers are not meant to stack via this fine print:
Bonus Points will only be applied to Qantas Points transfer once. In the event of multiple Bonus Points transfer offers in market for the same offer period, eligible Members will be provided with the highest Bonus Points offer. For example, if a Member was eligible to be awarded 20% Bonus Points on an eligible transfer of points under a Membership Rewards offer, and the Member was also eligible to receive 10% bonus points on transfer, under a Qantas offer, the higher of the two offers will apply and the Member would receive a 20% Bonus Points on their eligible Points transfer. Members are not eligible for more than one offer on one transfer. In this example the Member would not be eligible for 20% and 10% Bonus Points on the same Points transfer.
Quick Thoughts
The italicized wording in the "Key Details" above comes from the Qantas email sent overnight. That wording would seem to me to indicate that these bonuses are not intended to stack, which leads me to wonder if the double bonus may get clawed back. On the flip side, Qantas has been known to offer targeted transfer bonuses that have stacked with past ThankYou point transfer bonuses, so it's not impossible for this one to double up. Still, I think the wording from the email seems clear that it isn't meant to.
However, people are reporting it is stacking at the moment. Therefore, if you transfer 1,000 points, you'll receive a 20% bonus from Amex and receive 1,200 Qantas miles. Then Qantas is adding an additional 20% (apparently posting 1 day later) for a total of 1,440 miles. That's a net bonus of 44%. With a larger transfer, that could be huge. As Dan's Deals notes, with this bonus one could theoretically fly El Al in business class between the US and Israel for the equivalent of just over 54,000 Membership Rewards points each way.
If that's the redemption you have in mind, your best bet might be to transfer and book quickly to avoid the clawback. On the other hand, might Qantas try to cancel your ticket and claw back the points anyway? I really don't know. There is some level of risk involved here.
Note that this could also be useful for American Airlines redemptions. Qantas maintains a distance-based chart where they add up cumulative distance flown, so some domestic AA itineraries (even with connections) can be had for just 8,000 or 12,000 Qantas miles one-way with no close-in booking fee. If the bonuses do indeed stack, you're talking about the equivalent of 5,555 or 8,333 Amex points each way on those shorter itineraries (though you have to transfer in increments of 500, so really 6K or 8.5K transferred points for a one-way).
Overall, I think it's somewhat likely this will stick and unlikely that transferring will do you any long-term harm since the user can't control how many points Qantas chooses to post, but I'd only really consider this transfer if I were OK with only getting 20% total bonus since it's possible that you won't end up with more if Qantas catches it and didn't intend it.
There is also a targeted bonus from Qantas good for 15-30% more points after your first transfer. If you've been targeted for that, you may get even more miles out of this — but again it's hard to know for sure how this one will pan out.
H/t: Dan's Deals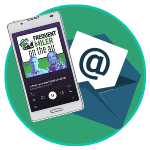 Want to learn more about miles and points?
Subscribe to email updates
 or check out 
our podcast
 on your favorite podcast platform.