This is a bit of a niche deal, but if you're in the market for an annual Dropbox subscription, there are currently some great stacking opportunities.
There's a Chase Offer, two United Visa Rewards deals and an Uber Visa Rewards deal which, when stacked together, can earn you cashback and rewards combined worth ~70% of the subscription price.
Here are all the deals and how they can be stacked.
1) United Visa Rewards – 17 Miles Per Dollar
To max out the rewards when buying a $119.88 annual subscription, you'll need a Chase United credit card. That's because the United Visa Rewards feature in the MileagePlus X (MPX) app is offering 17 miles per dollar when buying an annual subscription.
Rewards: 17 miles per dollar on $119.88 spend = 2,038 miles.
2) United Visa Rewards – Bonus Miles Offer
There's currently a second promotion available with United Visa Rewards. We've written about it before here, but as a quick recap you can earn bonus miles when completing spending tasks, starting at 1,000 bonus miles and giving the opportunity to earn a total of 10,000 bonus miles.
The 17x offer for Dropbox mentioned above is one such eligible deal, so you'll earn at least 1,000 additional bonus miles if completing that offer by August 31. If it was the 5th offer you complete, you'd actually earn 3,000 additional bonus miles, but for the purpose of our calculations we'll assume the Dropbox 17x offer is the first offer you complete.
Rewards: 1,000 miles.
3) Dropbox Chase Offer
There's a Dropbox Chase Offer right now which offers $15 back as a statement credit when spending $99 or more. Seeing as United credit cards are issued by Chase, there's a chance you'll have this offer on your card, although it's targeted and so there's no guarantee that this Chase Offer will show up on your United card.
Rewards: $15 cashback.
4) Uber Visa Rewards
The next step in these stacking opportunities is with Uber Visa Rewards. To find this deal, open the Uber app, tap the menu button and then go to 'Payment' and 'Earn Uber Cash with Visa'.
In there you should see an offer giving 25% back in Uber Cash when purchasing an annual Dropbox subscription. You have to pay with a Visa card you've linked in the Uber app, so make sure your Chase United card is linked if you're also planning on taking advantage of the United Visa Rewards offers.
Rewards: $29.97 in Uber Cash.
5) United Credit Card
Assuming you're paying for the subscription with your United card, you'll also earn 1x on the purchase.
Rewards: 120 miles.
Final Totals
If you're able to stack all these deals, you'll earn the following:
2,038 miles
1,000 miles (or more)
$15
$29.97 Uber Cash
120 miles
Other than the $15 statement credit, the value of all these rewards will depend on how you value United MileagePlus miles and Uber Cash.
Let's say you value the miles at 1.3cpp (as per their Reasonable Redemption Value) and Uber Cash at 90% seeing as you can sometimes buy discounted Uber gift cards. (n.b. Uber Cash can also be used for Uber Eats orders.)
Here's those updated totals including values:
2,038 miles = $26.49
1,000 miles (or more) = $13
$15
$29.97 Uber Cash = $26.97
120 miles = $1.56
That makes the total value of the cashback and rewards $83.02, or even more if the purchase of a Dropbox subscription is your second or later offer completed with the United Visa Rewards promotion from step 2.
With a subscription price of $119.88, that works out to be savings/rewards worth 69.25% which is an excellent return. That value will be less if you don't value United miles or Uber Cash as highly, or higher if you value them at more than 1.3cpp and 90% respectively.
Again, stacking these deals is dependent on having a Chase United credit card and being targeted for the Chase Offer, but if the stars align for you and you're in the market for a Dropbox subscription, this is a great deal. There's sadly no shopping portal offer available from what I can tell, otherwise this deal would be even better.
There might be other card-linked apps offering cashback or rewards on Dropbox subscriptions, so if you're aware of any then please let us know in the comments below.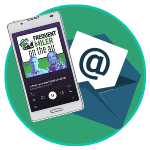 Want to learn more about miles and points?
Subscribe to email updates
 or check out 
our podcast
 on your favorite podcast platform.