Earning points with Club Carlson has become amazingly easy.  Here's how you can earn 70 points per dollar, or more, during your stays… 
On Tuesday I wrote about Club Carlson's excellent new credit cards (see "Club Carlson rocks our world… Again").  One of the things I didn't touch on in that post was how these credit cards help to improve point earnings on stays.  I'll show you how you can earn 70 points per dollar (or more) for short stays…
Base Earnings 20X to 35X
Be default, Club Carlson offers a very generous 20 points per dollar spent at their hotels.  Elite members earn even more: Silver members earn 25% more (25 points per dollar); Gold members earn 50% more (30 points per dollar); and top tier Concierge members earn 75% more (35 points per dollar).
Credit Cards 40X
Since two of the new credit cards give Gold status automatically, and those cards earn 10 points per dollar at Club Carlson properties, card holders with Gold status who pay with those cards will automatically earn 40 points per dollar!
Club Carlson for Business 50X
Club Carlson has a program for businesses to earn even more.  You can find details about the program (including how to sign up) here.  If you qualify for this program, you can earn an additional 10 points per dollar for each stay (8X automatically + 2X for booking online).  By combining with a credit card and Gold status as described above, your total earnings will be 50 points per dollar!  Even better, businesses are given a 5% discount off standard rates.
Things get complicated, though, if you want to use a promo code.  Let's say, for example, the AAA discount is better than the business discount.  In that case, you can use the AAA code and get business points by following this advice: Club Carlson for Business final word (I hope).  Unfortunately, if you do that, you won't earn an online booking bonus (see "Club Carlson for business one more thing").
So, do the math to see which works best for you.  Your options are:
Use business 5% discount:  With this approach you get the extra 10X business points, plus the online booking bonus.
Use a better promo code (AAA, for example):  With this approach you need to pick either the extra 10X points or the online booking bonus.  For short, cheap stays, the online booking bonus is preferable.  For expensive stays (over $200), getting an extra 10X would be preferable.
Online Booking Bonus 70X
Silver and Gold members are given a 2000 point bonus for each stay booked online (3000 points for top tier Concierge members).  For inexpensive stays, this bonus is significant.  For example, consider a $75 one-night stay: 2000 points is equivalent to over 26 points per dollar.  For a $100 one-night stay, 2000 points is equivalent to 20 points per dollar.  When you combine this bonus with the earnings described above, your total earnings for a one night $100 stay come to 70 points per dollar!
How good is this?
Suppose you stay one night in a $100 per night hotel.  If you combine all of the opportunities shown above, you will earn 7000 points.  You would just need 2000 more points, along with a free Bonus Award Night (Note: The Bonus Award night feature was discontinued on June 1, 2015.) So, you can use 9000 points for two nights at certain properties! to stay two nights in a Category 1 hotel!  That's awesome.  Another way to think of it is that 7 one night stays would earn just short of enough points for two nights at the best Club Carlson properties in the world. In other words, for $700 (+ tax) you could get seven separate one night stays plus a free two night stay at a Radisson Blu in Paris.  That too is an excellent value!
Is this mattress-run worthy?
A mattress run is where you book a hotel room just to earn points, elite status, or other perks.  70 points per dollar (or more) is pretty fantastic, so some might wonder whether it is worth checking into Club Carlson hotels just for the points.  The quick answer is no.  Let's look at an example.  Suppose you find a cheap Club Carlson property that goes for $60 per night.  Here's how the math breaks down for a one night stay:
Cost: $60 + tax (let's say 10%) = $66
Online booking bonus points: 2000
50X points: $60 X 50 = 3000
Total points earned: 5000
Cost per point: $66 / 5000 = 1.32 cents per point
Since it is sometimes possible to get as much as .8 cents per point value at some hotels and since the Bonus Award Night feature of the new credit cards virtually double the value of your points, you can argue that the points are worth as much as 1.6 cents each.  However, Club Carlson sells their points directly for only .7 cents each.  So, staying at hotels just to earn points doesn't make much sense under usual circumstances.
If you have top tier Concierge status, the math gets a bit better.  Instead of 5000 total points in this scenario, you would earn 6300 points.  So, this same stay would cost 1.05 cents per point.  It's still not mattress run worthy, but it gets close!
Club Carlson often offers terrific promotions, though.  When you combine these high point earnings with a "buy one night, get one free" type of offer, for example, there is no question in my mind that Club Carlson hotels become mattress-run worthy, even for Gold members.
Final Word
Club Carlson's generosity is astounding.  Through a combination of standard loyalty program features, promotions, and credit card benefits they have made it astonishingly easy to earn points, and they've made the points earned worth much more than ever before!  In the past year, Club Carlson has moved from the loyalty program I never heard of, to a nice option for burning points, to a remarkably strong contender against the best alternatives.
That doesn't mean I don't want more from them!  I'd love to see free breakfast become an automatic Gold member benefit as it is with Hilton (currently Club Carlson only guarantees breakfast to Concierge members), and I'd like to see more high-end properties.  And, while I'm griping, please convince U.S. Bank to drop the foreign transaction fees on the credit cards.  Do you really want us to continue using our Sapphire Preferred cards overseas?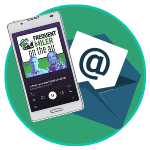 Want to learn more about miles and points?
Subscribe to email updates
 or check out 
our podcast
 on your favorite podcast platform.