Citi has announced a new credit card that nearly made me spit out my second cup of coffee because it seems like it would be awfully hard to sustain as it is being marketed. I find this particularly ….interesting…in light of the recent reports about banks tightening up on rewards. Citi is launching a new card that, among other things, will round up rewards on your purchases to the nearest 10 ThankYou points. That means if you spend $8, you'll earn 10 ThankYou points (1.25x). If you spend $5, you'll earn 10 ThankYou points (2x). If you spend $1, you'll earn 10 ThankYou points (10x!). If you can find purchases as low as $0.10, you'll be earning 100x. I know — nobody will let you put a $0.10 purchase on a credit card, right? You're probably right..but it certainly won't be hard to make $1 purchases, which makes this one pretty interesting…if it lasts.
–> You can find Citi's press release here <–
The earning structure & benefits
I doubt that Citi is going to market this one as the "$1 Amazon Gift Card card" — they did introduce some bonus categories other than "tiny purchases".
The Citi Rewards+ card will have the following key details:
Earn 2x ThankYou points at supermarkets and gas stations for the first $6,000 per year (then 1x)
Round up your earned ThankYou points to the nearest 10 ThankYou points (which presumably means that a $20.50 purchase earns 30 ThankYou points, etc)
Additionally, the card will carry the following benefits according to One Mile at a Time:
Get 10% of your points back for the first 100,000 points you redeem per year (unclear how this works with points pooling)
Access to presale tickets and VIP experiences for thousands of events each year through Citi Private Pass
Trip cancellation and interruption protection
Worldwide car rental insurance
Worldwide travel accident insurance
Damage & theft protection
Extended warranty
90-day return protection
The Offer
This card will come with a welcome offer of 15,000 ThankYou points after spending $1,000 in the first 3 months, and it will have no annual fee
Quick Thoughts
This card makes me smile, I just wonder how long it will last. I get what Citi is trying to do here — companies are vying for the top spot in your wallet. Citi is clearly hoping to incentivize you to pull out this card for all of your silly little purchases in the hopes that it becomes a habit and therefore the card you use for bigger purchases also. The problem is that I can't imagine anyone has calculated how many silly little small purchases some people will make.
The supermarket and gas station bonus categories aren't very exciting as you'll earn better category bonuses on lots of other cards, though the trip cancellation and interruption protection, car rental insurance, and purchase protections look decent for a no-annual-fee card.
One question I have is how this card will affect eligibility for cards like the Prestige or Premier, which usually exclude those who have opened or closed other ThankYou cards in the past 24 months. Will opening this card lock you out of a bonus on either of those cards for 2 years? Will you be locked out of this one by those card applications? We'll have to check the terms when applications for this card go live on January 10, 2019.
While you should be able to pool points earned from this card with a premium card like the Premier or an ultra-premium card like the Prestige in order to transfer to airline partners, it is not clear how they will calculate the 10% rebate on the first 100K points you use per year. Will that include all pooled points? Just the points from this card? How about if you transfer points from this card to someone else? I would expect that the rebate will get murky with the way Citi tracks points earned from different cards separately, so I don't find that rebate too exciting yet – we'll see how it works in practice.
Overall, I find this an interesting move from Citi. It's certainly something a bit different from what we've seen from other issuers, so I'll give them points for creativity. I'll just take those points back with $1 Amazon gift cards.
H/T: One Mile at a Time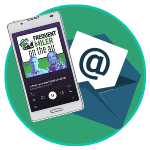 Want to learn more about miles and points?
Subscribe to email updates
 or check out 
our podcast
 on your favorite podcast platform.