eBay has recently made significant changes to their gift card rules both for spending and earning. Here is a summary of what has changed.
eBay Gift Card Limits
After previously lifting any eBay gift card usage limits, the company implemented a new limit on the use of their gift cards in July. As of now, you can only use $2,000 in eBay gift cards per 60 days per PayPal/eBay account.
Using eBay Gift Cards to Purchase Merchant Gift Cards
Previously it was possible to purchase merchant gift cards with eBay gift cards. Then, in late August eBay stopped allowing this practice. After a lot of pushback from people who were stuck with cards, they implemented the following rules temporarily.
Until October 13, 2016 eBay gift cards purchased prior to August 23, 2016 will be allowed to be used to purchase merchant gift cards.
After October 13, eBay gift cards will no longer be allowed to purchase merchant gift cards at all.
Despite the terms, some people have reported that newer eBay gift cards (purchased after August 23) have been working to purchase merchant gift cards. YMMV.
Earning & Spending eBay Bucks with Gift Cards
Up until now it has been possible to earn eBay Bucks on merchant gift card purchases and to spend eBay Bucks to purchase eBay gift cards. Unfortunately, yesterday eBay announced two more changes that will be going into effect soon.
As of October 1, 2016 eBay Bucks will no longer be earned when purchasing eBay Gift Cards, Gift Cards, and Digital Gifts purchases within the Gift Cards & Coupons category.
As of January 1, 2017 eBay Bucks will no longer be redeemable for eBay gift cards.
Bottom Line
These changes have a significant impact on many of the deals we post here, so we thought it was important to lay them out for you to see. Going forward, when posting eBay gift card deals I will make sure to remind you of the recent changes to help you decide if the deal makes sense for you.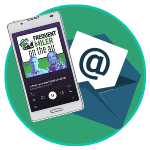 Want to learn more about miles and points?
Subscribe to email updates
 or check out 
our podcast
 on your favorite podcast platform.