Update: Chase responded to my secure message and confirmed that this promotion is not targeted. It is open to all Chase Sapphire cardholders. Details below.
Chase has sent out an email to Sapphire, Sapphire Preferred, and Sapphire Reserve cardholders advertising an extra 1x Ultimate Rewards on purchases made via digital wallets such as Chase Pay, Apple Pay, Android Pay, or Samsung Pay. This promotion is good on up to $1500 in purchases (presumably per card) during the promotional period and can stack with bonus categories — meaning that Chase Sapphire Reserve travel & dining purchases would earn a total of 4 points per dollar when paying with a digital wallet. Interestingly, different cardholders are getting what appear to be targeted emails about different mobile payment types, but our best speculation is that this will probably be available to everyone. Confirmed to work for everyone.
The Deal
Get an additional bonus point per dollar spent when you use your eligible Chase Sapphire card and pay via Chase Pay, Android Pay, Apple Pay, or Samsung Pay
Key terms
Valid on up to $1500 in purchases
Valid for purchases between October 4th, 2017 and November 4th, 2017
Email shows a specific targeted digital wallet, though we think that this should apply to all of the above wallets
Quick Thoughts
This looks like an awesome promotion to bring you up to 2x everywhere with Chase Sapphire cards though digital wallets. The $1500 limit isn't huge, but most readers will probably still find a good use for 2x via digital wallets. As noted above, the emails seem to be targeted both in terms of some cardholders and digital wallets. For example, my wife received this email for her Chase Sapphire Reserve:
I did not receive an email on my Chase Sapphire Preferred account. However, if the previous Walmart Chase Pay promotion is any indication (See: Not targeted: 10x at Walmart with Freedom & Sapphire cards), this promotion likely applies for all Sapphire cardholders and all digital wallets.
The general promotion page for this promotion shows all four digital wallets (Chase Pay, Apple Pay, Android Pay, and Samsung Pay), so I think it's a safe bet that any of the above will work. I have sent a secure message to Chase to see if I can verify this one way or another and will update the post if I receive confirmation.
Update: I sent a secure message to Chase inquiring as to whether or not this promotion is targeted. This is the response I received, bold print is mine:
I appreciate the opportunity to assist you with your
inquiry about earning bonus Ultimate Rewards (UR) points
using Digital Wallets.

All Chase Sapphire customers using any of the Digital
Wallets:
?Android Pay
?Apple Pay
?Chase Pay
?Samsung Pay

This offer is valid from October 4 ? November 4, 2017.

Here is what you should know:
?You earn an additional bonus point for every $1 spent
using a digital wallet Purchases eligible up to $1,500
?You must use any of the Chase Sapphire Credit Cards
?Bonus points can be viewed on Chase.com and on the your
monthly billing statement

We appreciate your business and thank you for choosing
Chase.
It's exciting to see that the extra 1x applies across the board. Chase clearly lays out that you will earn this extra point on top of the normal bonus points if used for a travel & dining purchase.
As we've noted before in discussing US Bank's Altitude Reserve mobile payments bonus, those with Samsung Pay are in position to maximize this offer quite easily. As Samsung Pay works on a slightly different technology, it is compatible with the vast majority of credit card swipe machines. In a nutshell, Samsung pay fools the machine into thinking that a card was swiped, meaning that many merchants that don't realize they can take mobile payments will work with Samsung Pay.
Bottom line
This promotion looks great. With the previous Walmart promotion, the cap was per card rather than per account, meaning that someone with multiple Sapphire products may be able to take advantage of this one with a $1500 cap per card. We won't know that for sure until points start posting. At this point, the promotion has been emailed out as a targeted offer, but I expect it likely isn't. We'll update here when we can confirm that, so you may want to hold off on making your mobile payments as the promotion runs for two months — giving us plenty of time to test and be sure that it is available to everyone.
H/T: Doctor of Credit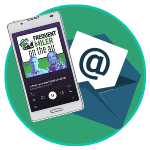 Want to learn more about miles and points?
Subscribe to email updates
 or check out 
our podcast
 on your favorite podcast platform.