Air France Flying Blue is the only Sky Team loyalty program that partners with all common transferable points programs: Amex Membership Rewards, Chase Ultimate Rewards, Citi ThankYou Rewards, and Marriott/SPG.  As a result, it can be a useful program for booking Sky Team awards, including Delta awards.
One of the few options for searching for SkyTeam award space in calendar view (rather than one day at a time) is through Air France's award calendar.  To use the calendar, browse to Air France's website, click the "Use your Miles" tab, log into your Flying Blue account, enter your desired flight details, and select "Your are looking for a flight around these dates."
This works great if you want to fly Air France or KLM, but if you'd like to fly Delta, the calendar doesn't work at all.  If there are no Air France / KLM flights for the route you chose, you'll be told "No flights available for your travel dates. Please change your selection."
However, if you search just for one specific day (uncheck the box indicating that you'd like to look "around these dates"), the search works fine:
It's more difficult to see this pattern when looking at routes that are served by Air France / KLM.  In those situations, the calendar will show results, but the results won't include Delta.  Here's an example where I searched for one-way Detroit to Amsterdam:
The calendar above shows results for one-way awards from Detroit to Amsterdam, but it doesn't include Delta flights.  Note that the cheapest flights shown are 29,000 miles plus $105.92 in fees.  But when I click on a specific date to view available flights, I do see Delta flights.  Notice, below, that the Delta flight I want costs only 27,000 miles plus $10.10 in fees:
What to do?
Based on a suggestion from a reader, in addition to airfance.us, I tried the airfrance.fr and airfrance.de websites, but with the same results as presented above.  In all cases the award calendar failed to show Delta flights, but single day search worked fine.
Delta.com?
Delta itself, of course, has an award calendar that can be used to find Delta (and partner) awards.  But, since Delta doesn't publish an award chart, it's difficult to know which awards are at the saver level available to partners.  This is critical if you want to use miles from another program to book Delta flights.
Here, for example, is Delta's award calendar for one-way flights from Detroit to Amsterdam (I selected April 1 as the travel date, and chose to show a 5 week calendar):
As you can see above, you can book the flight every day for as low as 37,000 miles.  Is 37,000 then the saver level?  Maybe.  Maybe not.  There's no good way to tell.
And here's how Detroit to Buffalo looks for the same dates:
Every day is available one-way for 17,500 miles for this domestic flight.  Traditionally, saver level awards cost 12,500 miles so you might not think that those awards are available to partners, but in this case they are.
The pattern is easier to find when fewer saver level awards are available.  In the next example, I searched for business class (Delta One) from Minneapolis to Tokyo (HND):
As you can see, there are a number of dates available for 100,000 points one-way vs. 300,000 points on other dates.  From this you can surmise that the 100,000 point dates are probably available to partners, but you can't really be sure without testing it.
So, let's look at Air France:
The Air France award calendar incorrectly shows "no flight available" on April 3, but by searching for an exact date, I do find the Delta flight:
Overall, the Delta award calendar can be used to find flights bookable with partner miles, but it's not always as clear cut as shown above.  When Delta has no saver level availability at all, it can be really tough to figure that out since Delta will always show results, but often with very high prices.
Virgin Atlantic
A very good option for searching for Delta awards is the Virgin Atlantic website.  When trying to search for flights, though, the "To" box doesn't auto-complete airports.  One alternative is to use the map icon to find your desired "To" airport.  I like to use a faster option:
Enter your destination in the "From" box (it will autocomplete).
Copy the destination airport text to the clipboard (select text and press control-C, for example)
Overwrite the "From" text with your actual desired departure airport
In the "To" box, paste the contents of your clipboard (click on box and press control-V, for example)
Next, make sure to select "Pay with miles" and, if you want to search for business class awards, select advanced options "Upper Class".
Finally, click Show flights for: Within 5 Weeks. (if you do this too soon, it will revert to "Within 1 week" when you select other options)
In this case, Virgin Atlantic found the following Delta flights:
A careful reader will see that Virgin Atlantic did not find all of the 100K dates that Delta found, but it did find most of them.  When it comes to Delta award space, "close" is about as good as you can ever get.
You may also notice that Virgin Atlantic is a lot cheaper than Delta or Air France for the same exact flight.  Each of the above happen to be non-stop flights.  If they weren't non-stop, they would cost more.  Unlike Delta and Air France, Virgin Atlantic penalizes you for including stops since it prices each leg of the journey separately.  In other words, the more legs your journey has, the more Virgin Atlantic will charge.
Virgin Atlantic's award calendar only shows Virgin Atlantic and Delta flights.  This can be useful if you're specifically looking for those awards, but it is less helpful if you're hoping to find general Sky Team award availability.  Unlike Delta and Air France, Virgin Atlantic is not a Sky Team member.
Another issue with Virgin Atlantic is that it sometimes finds award space that is not available to Delta or to other Delta partners.  That's beyond fantastic when you want to use Virgin Atlantic miles to book the award, but if you're hoping to use Air France miles, for example, it can be a bummer.
The biggest downside of Virgin Atlantic's online search tool is that not all airports are available to search.  I believe that all airports in the US are available, but many international airports that Delta serves are not available online.  In those cases, it's better to revert to Delta's award calendar to look for potential dates, and then use Air France to search just those specific dates.  Finally, if you want to book with Virgin Atlantic miles for those airports, you'll have to call Virgin Atlantic to make the booking.
Summary
Air France's award calendar is not useful for finding Delta awards.  The best alternatives are the Delta and Virgin Atlantic websites.  Delta's award search is the most comprehensive, but it is unclear from the results whether the awards will be bookable via partner miles.  Meanwhile, Virgin Atlantic's award calendar is pretty good, but many international airports are unavailable to search online.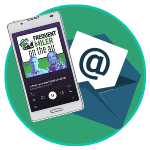 Want to learn more about miles and points?
Subscribe to email updates
 or check out 
our podcast
 on your favorite podcast platform.