Last week Wyndham offered a ridiculously lucrative deal.  The first 50 members to call could book an entire "cottage" in Italy, France, Ireland or the UK for just 15,000 Wyndham points per night.  Normally they charge 15,000 points per room per night.  This deal made it possible to book a mansion for just 15,000 points per night.
Surprisingly, this deal did not sell out right away.  Or, maybe it's not surprising.  Early on, phone agents incorrectly told people that the deal was capped at a fixed dollar amount.  And, people have been burned by previous Wyndham deals.  One that stands out in my mind is when Wyndham offered to give you 4 times the number of Wyndham points as SPG points that you donate to charity.  They killed that deal very early (Fortunately, I believe that those who donated their SPG points right away still got their 4X Wyndham points).  But this deal survived.
Nick called and found that there was no price cap at all (see: Smoking Deal: 9 Bedroom Villa for 15K points per night).  Last Tuesday, he booked this 9 bedroom "cottage":
My wife had previously signed up for the Wyndham credit card and had 45,000 Wyndham points sitting around collecting dust.  So, on Wednesday, we searched for good options.  We already had tentative plans for a summer vacation in Europe with another family, so a house with multiple bedrooms would be great.  I started by searching randomly for the most expensive properties available.  I found some ridiculous options with 14+ bedrooms and unbelievably high standard nightly rates…
Unfortunately, those were not available for the dates and locations I wanted.  I do sort-of wish I had booked a 20 bedroom mansion and hosted a Frequent Miler meet-up for my favorite readers (yes you!).   But I didn't.  Sorry.  Next time.
Instead, we found a "modest" 8 bedroom / 9 bath cottage in Dorset, England.  For just 15,000 points per night, we booked the Newton Manor House:
This is an example of a time where I'm glad that rather than earning and burning points, I choose to hoard and cherry pick deals instead.
I'm curious if any readers got in on this amazing deal.  If so, what did you book?  Please comment below.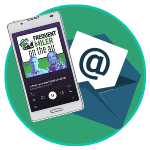 Want to learn more about miles and points?
Subscribe to email updates
 or check out 
our podcast
 on your favorite podcast platform.