First, a reminder: Thanks to their Olympics promo, the US Bank personal and business FlexPerks Travel Rewards Visa cards currently have sweet signup bonuses: Each card offers a total of 34,500 FlexPoints after $2,000 spend (the usual signup bonus offers only 20,000 points). Since points are worth up to 2 cents each, each 34,500 point bonus is worth up to $690.  More realistically, you'll get about 1.7 cents value per point, for a total bonus value of over $580 (details here).  That's still excellent!  And, for those wondering: no, I do not earn a commission for this offer.

The Olympic medal promo offer is available only through 9/3/2016 (Saturday!)
If FlexPerks was your only travel rewards program, it would probably drive you batty.  Points can be quite valuable when used to book flights, but only when the cash price of those flights is near the top of one of their rewards bands.  For example, flights costing up to $400 require only 20,000 FlexPoints.  That's great for a $400 flight, but quite a poor value for a $200 flight.  And if the flight you really want costs $401?  That extra $1 in price will cost you an extra 10,000 points. Another irritation is that multiple seats on one itinerary don't stack.  That is, if you want to buy two $200 tickets so that you and a companion can travel together, you'll be charged 20,000 points per ticket, rather than 20,000 points for the whole $400 itinerary.
You can find the FlexPerks award chart and expected values for points here: FlexPerks award charts for flights, hotels, car rentals, and annual fees.
I love having FlexPerks' FlexPoints around, not as my primary source of points, but as a backup.  When I'm booking a paid flight and the price just happens to fall near the top of a band… FlexPoints to the rescue!
Another great use is for cheap upgrades.  Particularly with domestic flights, it's not unusual to find that first class isn't too much more expensive and sometimes can be had for the exact same price with FlexPerks points.  For example, I once had to buy a one-way flight that would have cost around $345 for economy or approximately $390 for first class.  With FlexPoints the price was the same: 20,000 points.  Obviously I went with first class.  And, sometimes you'll find that first class is about $200 more expensive.  In those cases, it will usually cost just 10,000 more FlexPoints.  Is it worth 10,000 extra FlexPoints for the upgrade?  Depending upon the flight, it very well may be!
Another cool little perk (I guess I should call it a "FlexPerk") is the $25 Airline Allowance. On the day you fly, any charges made directly to the airline (including gift card purchases) can be reimbursed up to $25.  Unfortunately, to take advantage of this benefit, you have to call to request the credit each time.  Sometimes it can make sense to book two one-way flights instead of a single round trip in order to get two $25 credits.  Just make sure that the total price in FlexPoints isn't increased by breaking up the trip this way.
Free in-flight Gogo,
only

with the personal Visa Signature
FlexPerks cards come in several varieties, including an Amex card.  My favorite variety is the FlexPerks Travel Rewards Visa Signature because it is the only one that includes 12 free Gogo inflight wi-fi passes per year.  Note though that these passes are only valid for domestic flights, and only on the following Gogo partners: Alaska, American, Delta, and Virgin America.  If you don't regularly fly one or more of those carriers, this benefit won't be of much use to you.
3X Charity via personal Visa Signature or Business Edge Visa
If you donate a lot to charities, the FlexPerks personal and business Visa cards are probably your most rewarding options.  Both offer 3 points per dollar.  Since points are worth up to 2 cents each towards flights, that's a rebate of up to 6%.  It's interesting to note that charges made by charities for non-charitable expenses get the same bonus.  For example, Kiva loans also earn 3X points.
As an aside, another great option for charity expenses is the no-fee US Bank Cash+ card which offers 5% cash back in categories you choose (including Charity) up to $2,000 in spend per quarter.
2X Grocery or Gas via personal Visa Signature; 2X Gas via Business Edge
One of the more infuriating aspects of the FlexPerks Visa cards is that some of their category bonuses are dependent upon which categories you spend more on each billing cycle.  For example, the personal card offers 2X points for gas, grocery, or airline purchases.  You won't get 2X points on all three.  You'll only get 2X points on the category that you spent the most with for a given billing cycle.  The business version of the card has a similar benefit: 2X gas, office supplies, or airline purchases, whichever you spend most.
The solution is to pick the category you're likely to use the most and where you don't already have a card that offers good rewards.  Use your FlexPerks card for that category, and other rewarding cards for the other categories.  For example, a reasonable approach would be to use your FlexPerks Visa Signature card for groceries (2X), and your Citi Premier card for gas and airline purchases (the Premier card earns 3X on both).
Visa varieties: No annual fee with high spend
The personal Visa Signature card offers an annual bonus of 3,500 points each cardmember year in which you spend $24,000 or more.  They also let you redeem 3,500 points to cover the card's $49 annual fee.  In other words, as long as you spend $24K or more per year, you can think of the card as having no annual fee.
The Business Edge Travel Rewards Visa is even more explicit with its big spend benefit: Every year in which you spend $24,000 or more, they'll credit your account with the amount of the annual fee: $55 (or more if you paid for employee cards).
The Business Edge Edge: No 5/24 or Utilization impact
The Business version of the card has one huge advantage over the personal versions of the card: US Bank does not report business cards to the personal credit bureaus.
For those hoping to sign up for Chase credit cards, this can be a big deal.  With most of their cards, Chase enforces the infamous "5/24 Rule" where they reject credit card applicants who have opened 5 or more cards (with any bank) in the past 24 months.  They get this data from the credit bureaus.  So, business cards like the Business Edge Travel Rewards Visa do not hurt your chances of getting Chase cards in the future.  See: Business card advantages (and a straw man plan).
Another advantage is that utilization is not reported to credit bureaus.  If you run up large spend on this card, it won't hurt your credit utilization ratio which accounts for 30% of your credit score.
Pick a card
Each of the US Bank FlexPerks cards are worth picking up for their signup bonuses and waived first year fees, but whether or not to keep them long term depends upon many factors.  If you decide that you want to keep one, I'd suggest:
The FlexPerks Travel Rewards Visa personal card is best for those who value Gogo Wi-Fi passes
The FlexPerks Business Edge Travel Rewards Visa Card is best for those with high spend, especially charity spend
The FlexPerks Gold American Express card is best for those who value it's 3X restaurant spend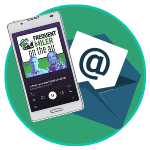 Want to learn more about miles and points?
Subscribe to email updates
 or check out 
our podcast
 on your favorite podcast platform.