In my recent post "The next best credit card perks that will be taken away," I predicted the demise of the 3X charity category bonus on the US Banks FlexPerk Visa card.  Reader Kumar then pointed out that 3X charity was already scheduled drop to 2X at the end of this year.  He wrote:
US Bank already announced the reduction in Charity category: 3X FlexPoints per net $1 spent for charitable donations until 12/31/17, therafter 2X FlexPoints

Goto usbank website, choose products and credit card. When you scroll down to Flexperks visa, you'll see this information
And, he was right.
Specifically, the site says "3X FlexPoints per net $1 spent for charitable donations until 12/31/17, therafter 2X FlexPoints.9"
And footnote #9 says:
FlexPerks Travel Rewards Visa Signature Cardmembers will earn FlexPoints at a rate of three (3) FlexPoints per every $1 in eligible Net Purchases during each billing cycle for any merchant location that classifies itself as a Charitable and Social Service Organization (through 12/31/2017, then two (2) FlexPoints per every $1 thereafter). U.S Bank does not have the ability to control how a merchant chooses to classify their business and therefore reserves the right to determine which purchases qualify for additional FlexPoints. Bonus FlexPoints will be awarded within 60 days of donation.
I found similar text in the terms of for the business version of the card.
Does this effect existing cardholders too? No.. No.. Yes.
It's obvious from the text on the card signup page that new customers will only get 2X points for charity after this year.  What's not clear is whether existing cardholders will also drop from 3X to 2X.  I couldn't find any documentation online that answered the question, so I called.  Twice.
I have both the consumer and business version of the FlexPerks Visa card.  I called the consumer customer service number first.  The phone agent understood the question and immediately answered that the drop to 2X was for new customers only.  I pressed her for additional information to see if existing cardholders would drop to 2X at some time later, but she didn't have any more information.  She said that if they were to change things for existing customers, we would receive an announcement about it.
I then called the business customer service line.  Again, I asked if this 3X to 2X change is for all cardholders or just new cardholders.  The agent put me on hold to research the question.  When she returned, she had the same answer as the first agent.  The change to 2X is for new customers only.
Then, last night I was at a US Bank promotional event for their new Altitude Reserve card and I had the chance to talk extensively with John Steward, president of Retail Payment Solutions (the same guy that Randy previously interviewed).  I asked him about the FlexPerks change and he admitted that the change is coming to existing cardholders too.  He said that we should receive notice within the next couple of months.  While he didn't tell me exactly when this would change for existing cardholders, I got the impression that we are also on an end of year schedule.
John Steward further told me that there was another change.  They will (or maybe, already did?) expand the definition of charity so that more things will count (such as religious institutions, for example). Apparently they have had to deal with many support issues where customers thought they should have been getting extra points for spend that they thought of as charity.  US Bank is hoping that by expanding the definition, even while reducing the category bonus, they'll have more satisfied customers.  I tried to find evidence of this expansion in the online terms, but all I could find was text that defined the charity bonus category as "any merchant location that classifies itself as a Charitable and Social Service Organization."  I'm not sure whether or not "Social Service Organization" is new.
What this means
It looks like 2017 will be the year for charitable giving!  I plan to increase my Kiva loaning until the ball drops at the end of the year.  After that, we'll see.  The FlexPerks card still has its uses, but 3X charity was the one thing that previously made it most attractive to me.  For many, though, the card's annual 12 Gogo Wifi passes alone could be enough to justify the card's $49 annual fee.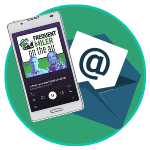 Want to learn more about miles and points?
Subscribe to email updates
 or check out 
our podcast
 on your favorite podcast platform.