Did you know that you can get credit monitoring for free? Unlike Equifax's limited one-year free option, multiple services offer free credit monitoring without an expiration date.
Equifax Hack Rx… Background
We're all pissed off by Equifax's failure to protect our personal information. A natural reaction is to demand justice and compensation. Justice will take time, but a criminal investigation is under way. And compensation may come via a class action lawsuit or, better yet, many individual arbitration claims. Regardless of all that, your number one priority now should be to protect yourself. Equifax just gave away the key to your castle. It's time to change the locks, add surveillance, and make sure you're insured.
Equifax has offered everyone one year of free protection in the form of their Trusted ID Premier service. In my post "Is the Equifax cure worse than the hack?" I argued against relying on that service. After all, Equifax lost our data and they're only offering protection for one year.  After a year, they get to try to sell us their paid service.  That isn't right.
Fortunately, alternative services exist to help protect you for free and with no expiration date. Via this "Equifax Hack Rx" series, I'll help you find them…
Free credit monitoring
One way to protect yourself from identity theft is to freeze your credit reports.  If you only freeze one bureau (which is what the Equifax solution offers), it won't do you much good.  You'll have to freeze all three (Equifax, Experian, and TransUnion) to ensure protection.  And when you apply for credit, or a new bank account, or even for new cell phone service, you may have to temporarily lift the freeze in order to get the new account approved.  Doctor of Credit has details here, including the cost by state to freeze and lift freezes.
UPDATE: According to this KrebsOnSecurity post, it would be relatively easy for a hacker to unfreeze your credit report!  Assuming this is true, it is important for everyone to setup credit monitoring regardless of whether or not they've frozen their reports.
Instead of freezing your credit (or in addition to it), another option is to closely monitor your credit and take action only if a malicious event occurs.  If such an event does occur, you might not be held accountable, especially if you report the event immediately.  And if the crime does end up costing you money, you may be able to recover those funds through identity theft insurance (see: Equifax Hack Rx: Free Identity Theft Insurance).
Unfortunately, I don't know a way to monitor all three bureaus for free with a single service, but you can get full monitoring by signing up for two or three free services:
Free Equifax Monitoring
Here are a couple of options for free Equifax credit monitoring:
Free TransUnion Monitoring
Here are a few options for free TransUnion credit monitoring:
Free Experian Monitoring
Here are a few options for free Experian credit monitoring:
Each of the above services will send you an alert when anything changes on your credit report (such as a hard inquiry for new credit, a new account was opened, etc.)
Which options are best?  If you already subscribe to any of the services listed above, you might as well keep the ones you have and add on others only to round out your monitoring coverage.  If you're starting from scratch, though, I'd recommend the combinations of Mint, Credit Sesame, and the Experian Smartphone app.  The reason? Each serves another purpose besides credit monitoring.  Mint offers financial summaries and alerts, Credit Sesame offers identity theft insurance, and the Experian App offers free credit details and an easy way to check your Chase 5/24 status.
Note: It can be confusing that Credit Karma and Credit Sesame have such similar names.  Both free services offer free credit scores, credit report details, and credit monitoring.  The primary differences between the two are:

Is it safe to signup for many services?
Every service described in this series requires your private information: your full name, your social security number (or at least part of it), and sometimes even more.  In response to my previous post about services that offer free identity theft insurance, a reader pointed out that signing up for multiple services increases the availability of your personal data to hackers.  And, today, I've suggested even more free services.
Doesn't this make us even more vulnerable?  Yes, to some extent it does. As we sign up for more and more services, the chance of our personal data getting hacked inevitably increases.
The above concern is absolutely valid, but I'm personally operating under the expectation that our personal information is already accessible to hackers. The question in my mind now is not how to keep our information secret, but rather how we can protect ourselves from those who get access to that information.
Each person needs to decide for themselves the benefit of each service vs. the cost of potentially exposing their personal information.
Wrap Up
Credit monitoring is an essential part of security your assets and identity.  You can pay for a service to monitor your credit or you can sign up for free services as shown above.  Personally, I prefer the latter.
Future Equifax Hack Rx posts will cover other free ways to protect yourself: proactive surveillance, spend monitoring, and more. Stay tuned. And, if you haven't done so yet, please consider subscribing to Frequent Miler emails. Those are free too.
See Also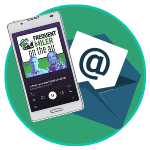 Want to learn more about miles and points?
Subscribe to email updates
 or check out 
our podcast
 on your favorite podcast platform.