We've written many times about how to get free cruises by gaming casino status matches. However, a friend tipped me off to another path to a free cruise that can be done without any specific credit card or existing casino elite status (though it does require a trip to Atlantic City, NJ): Ocean Casino Resort offers a free Veterans card to all U.S. Veterans and Active Duty Members and their spouses. A key benefit of the Veterans card is Ocean Preferred status — and one of the benefits of Preferred status is a complimentary MSC cruise in an interior cabin anywhere in the world for a cruise of up to 10 nights. On a complimentary MSC cruise, you do not even pay port taxes, so this is as cheap as it gets for a free cruise (more on costs in the post below). This match won't be relevant for those who have already gone after Ocean Prime and the associated complimentary ocean view cruise, but for veterans and active duty service members who want an easy path to a free cruise, this could be a fantastic deal.
The Deal
Ocean Casino Resort in Atlantic City offers an Ocean Rewards Veterans card (free to join) too all active duty military members and veterans. One of the benefits of the Veterans card is Ocean Preferred status. One of the benefits of Ocean Preferred status is a complimentary MSC cruise of up to 10 nights anywhere in the world in an interior cabin.
Key Terms
The Veterans card is open to active duty military, members of the National Guard & Reserve, retired military, prior service and spouse of eligible military personnel.
Proof of military service is required to sign up.
Valid proof of service documents include: active duty military ID, dependent ID, retiree and reserve ID cards, VA ID cards, Form DD-214, and state issued ID cards or driver's license with "veteran" designation.
Quick Thoughts
This deal is very simple. Ocean Casino Resort in Atlantic City offers veterans complimentary Preferred status in its rewards program. One of the benefits of Preferred status is a complimentary cruise with MSC.
You'll need to go to Ocean Casino Resort in Atlantic City in-person and show proof of being a veteran or active duty service member (see the "Key Terms" section above for a list of acceptable proof) to get your Veterans card. You can see the benefits of the Veterans card here, which include Preferred status.
You can further see the benefits of Preferred status here, which include a complimentary cruise on MSC anywhere in the world for up to 10 nights in an interior cabin.
I assume that the timeline is the same for those who have used existing hotel elite status to make their way to Ocean Prime status: you'll likely need to wait until the 15th of the month following the month in which you receive Ocean Preferred status in order to call MSC to book. In other words, if you get your Veterans card and associated Preferred status before November 30th, you should be able to call MSC on December 15th to book your cruise (and you must book and sail by July 1, 2024). If you wait until sometime in December to go to Ocean Resort and get Preferred status, you'll need to wait until January 15th to call MSC.
Note that both the veteran and their spouse get a Veterans card and associated Preferred status, so you should each be able to book a complimentary cruise for two people. If you have the time to cruise twice before July 1st, you could book separate free cruises.
My wife and I have now booked several free MSC cruises (we had status at two different casinos that offered MSC cruises thanks to the matching shenanigans that we've written about). The process for booking a free MSC cruise is very simple. You call the 1-844-MSC-PLAY, tell them your desired dates, ship, and departure port, and as long as there is an interior cabin for sale, you should be able to book it (based on our experiences, I don't think the free cabins are capacity-controlled — we've booked a cruise that only had a couple of cabins left for sale on the entire ship). The costs you incur on this free cruise are very low:
If you want to choose your cabin in advance, you'll have to pay a $59 upgrade fee to get the "Fantastica" experience (the free cruise is the "Bella" experience). Included with the Fantastica experience is the ability to choose your dining time in advance. Note that sometimes there are only Fantastica experience cabins left, so you may be stuck paying this fee because of the inventory left.
The free cruise is for two passengers. A third or fourth passenger are charged $359 per passenger for cruises of 7 nights or longer. I think the fee is actually more on shorter cruises. If you are a married veteran traveling with two kids, you might consider booking two cabins on the same cruise (since both the veteran and spouse will have Preferred status, each can book their own cruise and they can be on the same ship). Then you'd just put 1 adult and 1 child in each cabin and pay nothing additional for the kids.
You pay a $400 deposit and you get that back as $400 in onboard credit. This credit is easy to use for drinks, excursions, upgraded dining, etc. It is also very easy to use in the casino by loading a slot machine and charging it to your onboard account.
Again, you don't even pay port taxes, as seen in this description of travel benefits (this deal gives you Preferred status. We've written about how to get Prime status starting with a $95 credit card if you would like to get a complimentary Ocean View cabin instead).
You can cruise anywhere in the world on MSC. For reference, MSC mostly cruises in the Caribbean and Europe, though they also offer some sailings in Asia, South Africa, and the Middle East. To find an available cruise, just use their search tool on the MSC website (the site is kind of a pain to use, but it isn't impossible). You can easily save a couple thousand dollars and cruise for nearly nothing with this offer.
I should note that MSC has a reputation as a lower end cruise line. I cruised with them in Europe over the summer on a 10-night European itinerary; the port stops were terrific and the onboard entertainment was very impressive compared to other lines. The food on my ship was awful. I've heard that the food on their Caribbean cruises is much, much better — I'm going to try one out this winter. We also have another MSC cruise booked in Europe this summer – so my distaste for the food on my cruise wasn't enough to dissuade me from free transportation and a place to stay to visit multiple ports in Europe.
Overall, this is a fantastic deal that sounds too good to be true, but it isn't. If you are unfamiliar with cruise matching, the general gist of why this is done is because MSC is looking to attract gamblers to gamble in its onboard casino. MSC expects that most people who earn Ocean Preferred status through gambling will lose enough money onboard their cruise to cover the cost of the cruise (and they surely hope more). However, you are not required to gamble on the ship and this path to Preferred status gets a free cruise the same as it would for someone who earned Preferred status by gambling. Essentially, you're getting a shortcut to a way to look like you're a big enough gambler for them to think it's worth giving you a cruise.
Note that Preferred status presumably expires on July 1, 2024, so you'll need to book and sail by then. I'm not sure if you can renew your Veterans card annually (and therefore renew the benefits of Ocean Preferred). If you match after March 1st, I believe that your status will extended until July 1, 2025, so if you know that you can't cruise until after July 1st of next year, it might make sense to wait (though you never know when an offer like this might change).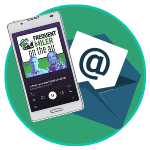 Want to learn more about miles and points?
Subscribe to email updates
 or check out 
our podcast
 on your favorite podcast platform.