Built in 2009 with a design meant to evoke the classic St Regis in New York City, the St Regis Atlanta is considered by many to be one of the best hotels in the city, if not the state. The hotel has been named one of the top 100 properties in the world by Travel + Leisure and I've spoken to several folks over the years who considered it to be their favorite Marriott property in the entire Southeast. My wife and I had a chance to experience it a couple of weeks ago before flying out of Atlanta. We left feeling a little underwhelmed.
St Regis Atlanta Bottom Line Review
Trying to give the St Regis Atlanta a straight thumbs up or down is difficult. It's a beautiful, comfortable hotel, with tapestries, furnishings and design that feel like an old-school luxury property. The food that we were able to try was delicious. But the service was scattered, the location feels like it's in the middle of a shopping mall and the outdoor pool area leaves much to be desired. In many ways, this is a lovely hotel with a lot of things going for it, just not one that I'd hurry back to, given the cost in points or cash. One thumb Up/One thumb down
Price: More than most properties, I see a huge variance on the points price here. We used an 85K Bonvoy free night certificate from my wife's Bonvoy Brilliant card to book the room. The night that we were here, the points price was ~70-75K and cash prices were ~$850. That said, I've seen nights as low as ~50K and the hotel often has reduced Pointsaver rates.
Value: Again, varies tremendously based on nightly rates. The night we were there, it offered decent value at around 1 cent per point, but I see some nights that it craters to around 0.5 cents per point and some nights that its bookable with a 50K cert and offers over 1.5 cents per point.
Location: Located right in the middle of the Buckhead Village shopping area, it feels a little like being in the middle of a high-end, open-air mall. There are some decent restaurants within walking distance, but it's hard to escape the shopping center vibe. The view from our  windows was of a Whole Foods parking lot. If you have to be in Buckhead, or are there to shop at Buckhead Village, it's a prime location. There's just not much character right around the hotel.
Room: We booked a superior room with one king and were proactively upgraded to a 440sq ft King Deluxe Room with a juliet balcony (interestingly, we were told by the front desk that Platinum members are not entitled to suites, only deluxe rooms). The room was lovely, with opulent decor and plush carpets, comfortably-stuffed chairs and bedding. The juliet balcony was perfect to have open for a glass of wine at the end of the night, despite the noise from the traffic in the street and parking lot below. One issue (that I've noticed before at St Regis) was that the in-room "aromatherapy" was powerful to the point of being overwhelming. We'd grow accustomed to it after being in the room for awhile, then be smacked by it again when we'd leave and come back.
Parking: Valet parking was $62/night. There is street parking right in front of the hotel that was wide open during our stay and is free on Sundays, before 7am and after 8pm. Needless to say, we didn't pay for the valet.
Resort/Destination Fee: None.
Internet: Very good throughout the property.
Service: Uneven. The front desk agent was friendly, but a little snooty when we asked about available suites. The agent then told us that we didn't want to have dinner in the St Regis Bar (which I agreed with, but thought was strange). Unfortunately, when we returned later in the night, the bar was closed, despite the posted hours saying it would be open. The breakfast service was slooow, even though there were only a handful of guests while we were there. The food took over an hour to arrive, which we didn't care about, as we weren't in a hurry. However, other guests complained to the manager about the wait and about the servers not being on top of follow-ups, which we noticed as well (coffee, water, condiments). Although we had a late checkout, we were visited not once, not twice, but three times by various members of the housekeeping team. When my wife came back from breakfast, the room was being cleaned and there were some translation difficulties, so she had to get me from the gym so I could come up and tell the housekeeper that we weren't leaving until 2pm. Even with all of the extra attention, we found a (small) stain that looked like dried blood on the sheets. When we let the front desk know as an FYI, they offered a cheerful, "thank you, we'll give those sheets some extra attention!."
Turndown service: Nightly.
Dining:

Astor Court: Located in the mezzanine above the lobby, it serves breakfast and lunch only. It's a lovely, colorful area with some great windows. This is where the elite breakfast is served. You'll probably use every drop of that $80 credit, but the food is fantastic. Open M-F from 7am-2pm, Sat-Sun until 3:30pm
Atlas: Very well-regarded fine dining outpost that was the first restaurant in Atlanta to be awarded a Michelin star. It occupies an elegant dining room down the hall from Astor Court and offers both a la carte and tasting menu options. Open Tues-Sat from 5pm-10pm.
St Regis Bar: Beautiful space with stunning back bar artwork. On Sundays and Monday, this is the only food and beverage outlet in the hotel that serves dinner. Open M-Th, Sun from 2pm-11pm, Fri-Sat until 12am.
The Garden Room: A slightly more casual cocktail-bar/eatery with stunning interiors. The food and service seem to get mixed reviews. Open Wed-Th from 5pm-11pm, Fri-Sat from 5pm-12am and Sunday from 11am-3:30pm.
Poolside Piazza: Poolside bar that serves the piazza area seasonally. Despite the 85+ degree temperatures, it wasn't open when we were there (but no one was in the pool, either). Open (seasonally) from 11am-6pm.
Spa: As you would expect, there is a beautiful (and very expensive) full-service spa on site with the usual menu of massages and treatments.
Fitness Room: There is a large fitness center just above the pool piazza on the 7th floor. It's bright, airy and full of high-quality equipment. Most folks will probably be able to do the same workouts here that they do at home.
Marriott Platinum Benefits: 

Room Upgrade: We booked a superior room and were proactively upgraded to a  ~440 sq ft King Deluxe Room with a juliet balcony. As far as I can tell, the only difference between the two room types is the balcony. There were better rooms available, but the front desk agent said that suites were only available for a cash upgrade and that the deluxe room was the highest category that they were allowed to upgrade Platinum members to.
Free Breakfast: We were given $80 in credit for breakfast at Astor Court. That was enough for each of us to get one entrée and coffee. The dining room is beautiful and the food was excellent, especially my wife's over-the-top avocado toast…and I didn't believe that "over-the-top" could ever be used to describe avocado toast.
Club Lounge: None.
Late Checkout: We asked for, and were given, a 2pm checkout.
Welcome Amenity: A box of four truffles was brought to our room by our butler within an hour of arrival.

Would I stay again?  Probably not. It's a beautiful hotel, but the location and so-so service would keep me from ever using another 85K cert (or paying 70K+ points) to stay there again. I just don't think it's worth it.
Pros
Beautiful interiors
Luxurious furnishings
Breakfast was delicious
Often available for Pointsavers rates of 50-60K
Large, excellent fitness area
Stunning bar
Cons
Service left something to be desired
Location will be appealing for some, but is effectively in an open-air shopping village
No real food options on Sunday and Monday (when we were there)
Housekeeping seemed a bit overwhelmed
Although the room features were supposed to controllable via iPad, ours never worked, and no one could figure out why
Odd, interior pool "piazza" wasn't terribly attractive
Image Gallery
St Regis Atlanta King Deluxe Room
St Regis Atlanta Restaurants
Astor Court (breakfast)
Atlas
The Garden Room
St Regis Bar
St Regis Atlanta Pool Piazza
St Regis Atlanta Common Areas
St Regis Atlanta Fitness Area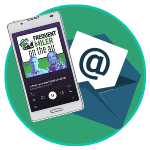 Want to learn more about miles and points?
Subscribe to email updates
 or check out 
our podcast
 on your favorite podcast platform.