A new, updated version of this post has been published, please click here to view the new post:
How to get approved for the Sapphire Reserve 100K offer
---
Update 8/23/2016: Some of the recommendations in this post were motivated by the Chase Special Reconsideration Form. Unfortunately, as of yesterday (8/22), Chase has discontinued the Special Reconsideration Form for Personal Card Exceptions (but the business form still exists).
Sapphire Reserve 100K Offer
Previously I gushed about Chase's soon to be released new card: Sapphire Reserve.  With this new card, Chase will offer an amazing 100,000 Ultimate Rewards points after $4K spend in 3 months.  The 100K offer is itself worth gushing over, but so too are some of the card's features such as 3X travel & dining, $300 travel credit, and 1.5 cent per point travel redemptions.
In response to my Sapphire Reserve post, many people asked "What about 5/24?"
Update 8/22/2016: Early results indicate that Chase is enforcing the 5/24 rule. This means that those who have opened 5 or more accounts (including becoming authorized users) in the past 24 months may not get approved. Fortunately, there is some good news:
Many who applied in-branch were told that they were pre-approved. In most cases, pre-approval appears to overrule the 5/24 rule.
Since Chase business cards do not appear on personal credit reports, it has been unclear whether or not they count towards 5/24. The good news is that several people have reported getting approved for the Sapphire Reserve card even though their Chase business cards should have put them over 5/24.
Those with Chase Private Client status continue to report success in dodging the 5/24 Rule (this isn't new, but it's good to get new confirmation).
Chase's 5/24 Rule
Chase doesn't like to approve credit cards for those who game the system by signing up for lots of cards.  Their solution, which has been called "the 5/24 rule," has been to reject applications when the applicant has opened 5 or more credit cards in the past 24 months.
Not all Chase cards are subject to the 5/24 Rule, but most are.  For currently available cards, you can see the 5/24 status on my Best Offers page.  Next to each Chase card, you'll find either "Note: This card is known to be subject to Chase's 5/24 rule" or "Note: This card is believed to not be subject to Chase's 5/24 rule."
Sapphire Reserve and 5/24
The Sapphire Reserve card does appear to be subject to the 5/24 Rule.  This means that a large percentage of Frequent Miler readers may not be approved for the card if they apply.  That's a bummer since the soon to be released Sapphire Reserve 100K offer is one of the most exciting offers we've seen in ages.
But, all hope is not lost.  Even those who are far over 5/24 may have a chance of success.  It will take effort, though, and some money…
Note: The following suggestions are intended to help get around Chase's 5/24 Rule.  There are many other reasons a person may be denied a credit card that might not be helped with any of these suggestions.  Also, it's possible that Chase will limit approvals of the Sapphire Reserve card to high net worth individuals.  We don't yet know.
Preparation
There are a number of things you can do to prepare before applying for the Sapphire Reserve:
Don't apply for any other cards in the meantime (Unless you want business cards, which do not appear on your personal credit reports)
Remove authorized user cards from your credit report (where you are the authorized user) since they too count towards your 5/24 limit.  Doctor of Credit has complete instructions here.  Of course, don't bother with any that show an open date of more than 24 months ago.
Try to enroll in Chase Private Client.  Chase Private Client customers do not appear to be subject to the 5/24 Rule (they might still have applications denied, but not typically for 5/24).  Chase Private Client is a program intended for high net worth individuals with at least $250,000 on deposit with Chase.  In reality, many (including me) have been enrolled with far less.  Also note that you might be able to get Chase Private Client status simply by opening a joint account (including a free safe deposit box account) with a friend or family member who is already a Chase Private Client.
Establish a relationship with a Chase banker.  Maybe setup a meeting to discuss the possibility of moving your retirement savings to Chase.  Or, at the very least, open a checking or savings account and chat openly with your new friend about how great Chase credit cards are.
If possible, deposit at least $10,000 with Chase (this can be all in one account or spread across several).  And, you might as well earn $500 while doing so.
Note: This is no longer helpful for personal applications. See update at top of this post
Watch your mail for a pre-qualified or pre-approved offer for the Sapphire Reserve.  Pre-qualified / pre-approved offers are know to sometimes (but not always) circumvent 5/24.
Application
Apply in-branch with your new friend/banker
Ask your banker first to check if you are pre-qualified or pre-approved.  If so, there is some evidence to suggest that you might be able to circumvent 5/24.
You can alternatively apply online (find application link here):
Call your banker to ask for his/her bank number, banking center number, and employee number so that you can add that info into the application (this is important in case your application is denied).  Make sure he/she understands that you are applying for the Reserve card and you want to give them credit for the application.
Note: The above may no longer helpful for personal applications. See update at top of this post
If application goes pending….
If you applied and got a pending decision, DON'T CALL. By waiting for the automated process to plow through, you still have a chance of automatic approval. You can still call recon if denied. If you call now, though, you'll forfeit your chance of automated approval.
If denied
Ask your banker to call on your behalf for an instant decision (if applying yourself, call recon at 888-245-0625)

Be ready with a reasonable answer to the question of why you opened 26 cards in the past 24 months (for example).  When this has come up for me, the answer has been easy: My business is my blog and I blog about credit cards.  I realize that for you it may be harder to come up with a good (and ideally truthful) answer, but it's worth having something ready.
If you have other Chase cards, make sure the analyst understands that you do not need new credit: you would be happy to have credit moved from other accounts to this one.

If the first phone call is unsuccessful, try, try again.  This may sound ridiculous, but it does sometimes work to call multiple times until you get someone willing to consider your special circumstances.
If several follow-up calls are unsuccessful in reversing the decision, then its time to ask your banker to file a Special Consideration Form.  They can do this only if you have at least $10,000 on deposit with Chase.  Since you applied through your banker, your banker will get a commission if you're approved.  They have skin in the game and will want to help.
Note: The Special Consideration Form is no longer an option for personal applications. See update at top of this post
I previously wrote that the Special Consideration Form does not help in situations where people were denied due to 5/24.  Since then, though, a few people have come forward to say that it worked for them.  So, it is certainly worth a try!
Good luck!
I can't promise that the above recommendations will lead to success, but I do believe that they can increase your chances.  Whether or not it's worth the effort is for you to decide.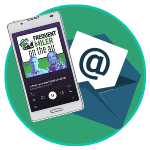 Want to learn more about miles and points?
Subscribe to email updates
 or check out 
our podcast
 on your favorite podcast platform.