Have you ever wondered whether it is possible to gift your hotel points or free night certificate to a family member or friend? In many cases, you can. Over the years, we have frequently received reader questions like this one:
Do you have a post on gifting free night certificates in general? I'm thinking more along the lines of letting someone else have your free night and less about the status implications. I recently booked a few beach-front nights for a niece finishing vet school. As it turns out, I couldn't use my certs and ended up booking with UR points (couldn't even use hotel points directly–everything in Va Beach was already booked up for my dates), but it raised a lot of questions about when and how one can share their points. Since many of us have amassed sizeable points/certs during the last twelve months, wonder if a detailed post on how to share the wealth would be appreciated? This has been a tough year and I'm sure many of us have friends and family who would love a gifted weekend getaway…
If you are points and/or free night certificate rich or you just may not be ready to travel before certificates expire, read on or bookmark this page for a complete guide about whether and how you can gift points, reserve a room for someone else, or gift free night certificates to others.
What's new? Since we originally published this post, a number of things have changed: Radisson Americas is now part of Choice Privileges, so they have been removed. Marriott now allows points transfer from one member to another online and they have decreased the number of Gift Redemptions you can make per year. We also have more data points on gifting Hyatt free night certificates indicating how elite benefits work when certs are transferred. Relevant sections have been updated and/or double-checked.
Can you gift someone your hotel points?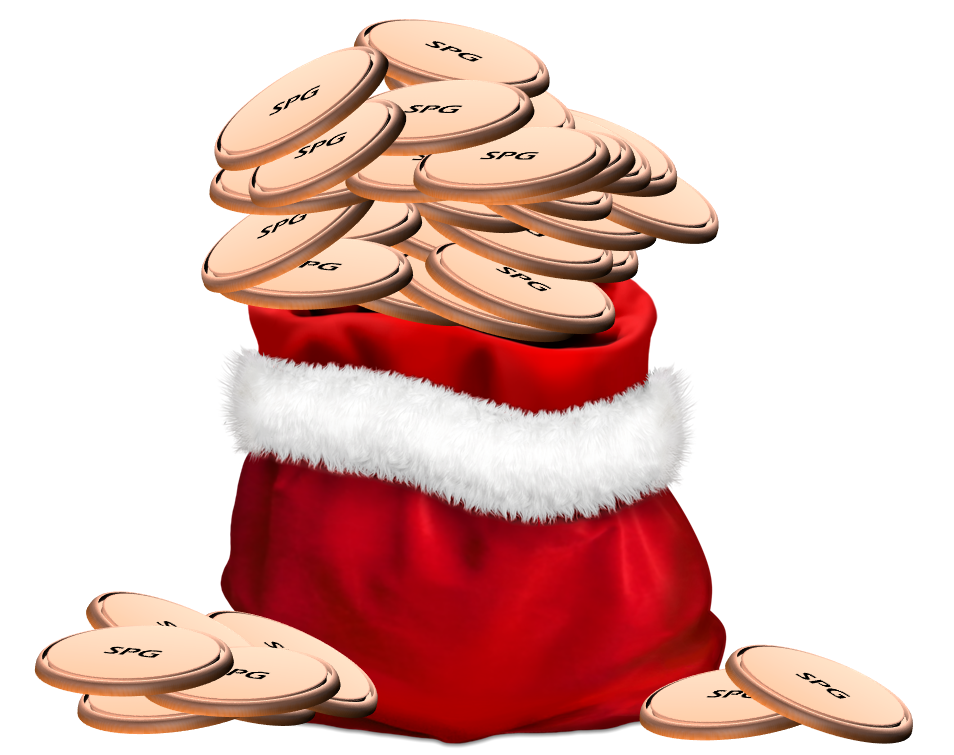 Whether you have a mountain of points, a generous spirit, or just a desire to give the gift of travel without spending dollars and cents, it might make sense to give your points to someone else. Here are the rules for major hotel programs.
Choice Privileges
Choice Privileges leaves no ambiguity: you can't transfer points to another member. From their program terms under the heading "There are no point transfers": "You may not transfer your points to anyone or by any means, including through a will or divorce decree." Lest you get creative with terminology and hope to "combine" points, they don't allow that, either: "You may not combine your points with points belonging to anyone else, including your spouse."
Hilton Honors
Hilton allows points pooling with up to 10 other members in a pool free of charge. Each member can transfer up to 500,000 points per calendar year into a pool and a member can receive up to 2 million points. To participate in points pooling, your account must have been active for at least 30 days and you must have at least 1,000 points. It looks like you can alternatively transfer points to another member, though I get an error every time I try to open the transferring page.
To pool or transfer Hilton points, go to this page. Any member can create a pool and invite others to join and contribute (provided they meet the terms above). According to the FAQ page, point pooling is instant but may take some time to show up online. In my experience, it hasn't been instant but rather has taken days, so plan accordingly.
Hyatt World of Hyatt
Hyatt allows the transfer of points from one member to any other member. The "catch" is that a member can only send or receive points once every 30 days. In other words, once you send points to someone or receive them from someone, you are locked out of transfers in or out for 30 days. However, that's not a major limitation for many people.
To transfer Hyatt points to another member, simply fill out this form and submit it to Hyatt customer service via email at combinepoints@hyatt.com. The Hyatt transfer form indicates that only the number of points necessary to book a specific award stay can be transferred, but I've never been asked for details about this. I am also unaware of annual annual maximums here. Note that as you must submit this form via email, the process isn't instant (though in my experience it is reasonably fast).
IHG Rewards Club
IHG allows you to transfer points to another member without limits for a fee of $5 per 1,000 points. At a cost of 0.5c per point to transfer, that's a horrible deal. IHG frequently sells points for the same price, so you're better off waiting for a sale and simply buying points rather than paying to transfer them unless you're looking to just top up an account for a specific award and points aren't currently on sale.
To transfer IHG points to another member, see this page. I'm not positive whether or not the transfer is instant, but for half a cent per point it sure better be.
Marriott Bonvoy
Marriott allows any member to transfer up to 100,000 points per year to other members and an individual member can receive up to 500,000 points per year from such transfers. Marriott allows this free of charge regardless of elite status. Note that both accounts need to be open and in good standing for at least 30 days with qualifying activity or at least 90 days without qualifying activity.
While it used to be necessary to call Marriott to transfer points, you can now do this online (log in here to initiate a transfer). Note that you'll need the recipient's Marriott Bonvoy number and his or her first and last name exactly as they appear on the member's account.
Can you book a free night for someone else using your points?
If you are looking to book a room for someone else, you may prefer to handle the details and book directly from your account rather than to book it by transferring points to their account. In some cases, an advantage here could be getting the points back in your account if you cancel (though that isn't always how it works as you'll see in terms below). Still, if this is a gift, it might be easiest to handle the booking process yourself.
Choice Privileges
Choice privileges allows you to book a reward night an immediate family member even if you are not occupying the room. They define an immediate family member as a spouse, partner, children, parents, in-laws, brother or sister.
Booking for someone else is straightforward: if booking over the phone, ask the reservations agent to put the name of the guest staying in the "notes" field. If you're booking online, put the name of the guest staying in the "Special Requests" field. You may want to follow up with the hotel by phone in advance.
Hilton Honors
While not specifically addressed in program terms, Hilton provides a section in their online reservation to add an additional name "to allow another guest to check in". I've done this to book for others many times before without issue, though I would be a bit hesitant if booking this way for a room abroad. In that case, I'd advise either pooling points and allowing the other member to book for themselves or reaching out to the hotel in advance to confirm.
Hyatt World of Hyatt
Hyatt is well known for having the best deal for top-tier elite members looking to treat friends or family to a stay. Top-tier Globalist members can use points to make a "Guest of Honor" reservation for friends or family, which will give the recipient of that booking full Globalist benefits (including free breakfast, lounge access, free parking, guaranteed 4pm late checkout, and the potential for an upgrade to a suite at check-in based on availability). Members without elite status can still gift an award stay to another member, though no other benefits will apply (for example, a stay gifted by an Explorist member will not get the 2pm late checkout that an Explorist member would ordinarily have). Also note that it is possible that a gifted stay may not be refundable.
To gift a stay to someone else, you can call reservations to make the booking. Globalist members with a concierge can email their concierge for a Guest of Honor booking.
IHG Rewards Club
IHG provides the ability to add up to 3 additional guest names on a reservation when you're booking online and you can add information in the "Special Requests" field to make it clear that you would like the additional guests to be able to check in. The official IHG program terms indirectly make it clear that a third party can check in without the member booking the reservation in a section addressing the special procedure necessary for such a booking in Greater China: "If a third party beneficiary (instead of the Member who made the relevant booking) intends to check in at any Greater China properties (Mainland China, Hong Kong, Macau, Taiwan) with a Reward Night, the Member must call the IHG Rewards Club Customer Care Centre no less than 7 days before the Reward Night stay date. Member must provide specific personal details of such third party beneficiary as requested by SCH for its registration and validation purposes". I've read that this is strictly enforced for reservations in China. Again, the existence of that term makes it clear to me that a third party beneficiary is allowed to check in for an IHG award night.
Marriott Bonvoy
Marriott allows making an award redemption as a gift for another guest using your Marriott Bonvoy points, but you need to either contact Marriott over the phone to make a Gifted Award Redemption Stay reservation or to change the name on a booking you've already made to convert it to a Gifted redemption. In 2022, Marriott reduced the number of times you could do that in a calendar year from 20 to 5.
Note that when booking a Gifted Award Redemption Stay, neither member will earn elite night credit for the night and elite benefits will not transfer to the recipient.
Can you use a free night certificate to book a room for someone else?
Choice Privileges
To my knowledge, choice privileges does not have any type of free night certificates.
Hilton Honors
Hilton allows free night award certificates to be redeemed for someone else, but once the certificate becomes "issued" to a person (presumably through making a reservation), it is non-transferable. See this from the free night terms: "Reward Certificate may be issued to the Hilton Honors Member, any person in the Member's family, or to any other person, as directed by the Member. Once issued, rewards are not transferable and may be used only by the individual named on the reward. If a person other than the individual named on the reward documentation attempts to redeem the reward, the reward will be deemed void and accommodations and/or transportation will be denied".
Hyatt World of Hyatt
As we first reported (See: Bet you didn't know: Gift Hyatt free night certificates to someone else), Hyatt free night certificates can generally be gifted to any other Hyatt member. You'll need to contact Hyatt reservations by phone to make the booking and you may need to make it clear that you are looking to gift the free night certificate rather than use your certificate to book in someone else's name. Note that at least one member reported that if such a reservation is canceled, the free night certificate may disappear since it will no longer be associated with your account, so be sure about plans before doing this.
If you are a Hyatt Globalist, I believe it is possible to use a free night certificate for a "Guest of Honor" reservation so that the recipient can receive your Globalist benefits. Otherwise, the recipient will receive whatever elite benefits to which he or she would normally be entitled. For instance, if a Globalist receives a free night certificate as a gift from someone else, the Globalist will receive Globalist benefits during the stay.
IHG Rewards Club
The terms and conditions on the free night certificate say that the anniversary night can not be transferred, though I've read many reports of members contacting IHG and making a reservation over the phone for someone else using their free night certificate. The booking procedure is almost identical to booking with points, so you can add up to 3 additional guest names and add a request that they be able to check in the same as with points, though keep the 7-night-advance-requirement for stays in Greater China in mind (see using points for others above).
Marriott Bonvoy
Marriott does not officially allow using a free night certificate to book for someone else. That said, the "additional guest" method of adding someone else's name to the reservation has been known to work in many cases. You can edit the billing name and address during the booking process online, though I haven't tried booking a free night certificate for someone else that way. Again, many members have reported success in booking free night certificates for others by adding an additional guest name, but as it is not officially allowed there is some element of risk. I'd be particularly cautious about doing that abroad in countries with a culture more heavily focused on rules / procedure.
Bottom line
In many cases, it is quite easy to share your points or gift free night certificates to someone else, which could be especially handy at times when you are loaded up with free night certificates and/or unable to travel. I wish that all programs made it easy for you to share the rewards you've earned, but some make the process easier than others. While you can often get away with making a reservation and simply adding someone else's name who will "check in before you arrive", there are instances where that won't work (and in fact some people received warnings and possibly account terminations from Hyatt a couple of years ago for doing this often and on a large scale). It's nice that many programs make this straight-forward and within program terms.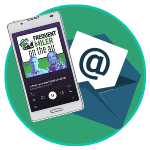 Want to learn more about miles and points?
Subscribe to email updates
 or check out 
our podcast
 on your favorite podcast platform.