Marriott becoming more transparent, Delta SkyMiles becoming less valuable, a man calling in a bomb threat to get his luggage back and some great tips to wine tasting in Washington State. All that and more in this week's Saturday Selection, our weekly round-up of interesting tidbits from around the interwebs (links to each article are embedded in the titles).
Many of us have been there. Running late to the airport, getting caught in unexpected traffic, the rental car shuttle is taking forever. There's a million reasons folks end up not getting to the gate before door close and it's a frustrating experience, to say the least. Last week, a guy in Las Vegas found a solution…but it was a very poor solution. After missing his JetBlue flight from Las Vegas to LAX and being separated from his bag, he called in a bomb threat hoping to keep the plane from taking off. Luckily, "A search of the plane, passengers, and contents revealed that there was no threat." The man was allowed to leave after being cited for a misdemeanor. This isn't the only time this has happened, however. There's previous examples all over the world, including my favorite, where a man did it trying to get a date with a Lufthansa flight attendant. Who wouldn't be wooed by such chivalry?
Our own Nick Reyes has spent a lot of time in casinos over the past year. You might be thinking, "of course, his fedora would fit in perfectly at an all-night poker tournament." And you'd be right. But the real reason is that he's been exploring incredible ways to leverage multiple casino status matches as a way to generate free cruises for him and his family. A lot of free cruises. He has a kindred spirit in Dave at Miles Talk, who's had a series of terrific posts mining the casino match-depths of water travel. Unfortunately, a helpful cog in the wheel appears to be dying on the streets of Philadelphia.
Marriott is forced planning to be more transparent with pricing
Two words that don't often go together are "Marriott" and "transparency." However, waving Bonvoy-age to all of the haters, Marriott announced last week that it would begin showing its (often significant) destination and resort fees as part of the total nightly room rate when displaying search results on the both its website and mobile app. Previously, those charges were only added in on the final booking page. You might think that this is Marriott's way of trying to more even-handedly deal with its customers. In fact, it's actually a result of a lawsuit that it lost in 2021 for deceptive pricing practices that cost them over $200,000. Regardess of the motive, this will make it much easier to quickly compare the real costs of multiple properties and understand how much you'll be paying (like my recent "free" stay at the Westin Hapuna Beach that cost me $80/night in fees and taxes). Marriott says this change will be live by May 15th.
There's famously three constants in the world: death, taxes and the plunging value of Delta SkyMiles. Delta has been on a long journey towards pegging its mileage currency at a value of 1 cent each, and Rene at Eye of the Flyer thinks we've arrived. He's a long-time Delta patron that's finally had enough and refuses to collect them any further. He's "begging all loyal readers to BURN DOWN your SkyPennies totals…because Delta is without shame and remorse when it comes to the loyalty program." Rene actually thinks that, eventually, SkyPennies (as he calls them) will drop below one cent in value and that folks should try to keep their balance as low as possible. He may have a point (or a SkyPenny).
How to experience Washington Wine
Ok, I'm a homer. I've been involved in Washington Wine for the better part of the last 15 years and think that it's a great place for wine tourists, with a lot of memorable characters and intimate experiences on offer. Melissa over at Johnny Jet had the opportunity to cavort around the state for a few days and came away both impressed and armed with a list of memorable takeaways from her time in Washington.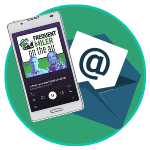 Want to learn more about miles and points?
Subscribe to email updates
 or check out 
our podcast
 on your favorite podcast platform.