I have often said that Amex Membership Rewards points are my favorite award currency because of the strength of those points for flight awards. On this week's Frequent Miler on the Air, Greg and I point to specific examples of routes and prices that demonstrate how to get incredible value out of your Amex points. If you like to travel and were ever tempted to redeem your Amex points for a gift card, you won't be again.
Elsewhere on the blog this week, learn how to find the Qatar Qsuites space you've been craving, high-value Hilton redemptions for your free night certificates, the pet policies and pro tips you need to travel with Truffles (or your own furry friends), and a lot more. Watch, listen, or read on for more from this week at Frequent Miler.

00:00 Intro
01:14 Giant Mailbag
10:34 Mattress running the numbers: Numerous transfer bonuses
10:53 50% transfer bonus to Marriott from Chase
11:27 25% transfer bonus from Chase to Flying Blue
14:50 25% transfer bonus from Amex to Flying Blue
16:57 15% transfer bonus from Amex to Avianca LifeMiles
19:19 30% transfer bonus from Chase to Virgin Atlantic
22:00 Award Talk
29:22 Seats.aero adds Qsuites finder
30:52 Nick's quick hit JetBlue Mint review
34:33 Challenge Update
37:37 Card Talk: Amex Gold Card
48:28 Main Event: How to get insane value from your Amex points
50:10 Paying with points can offer acceptable value only when paying for flights with the Business Gold, Business Platinum, or Business Centurion card
54:18 Domestic US: 7,500 BA Avios to fly on AA or Alaska on short nonstop flights
56:38 Domestic US: Delta via Virgin Atlantic for 7,500 miles on short flights
58:15 Domestic US: Avianca LifeMiles to fly United for 7,500 miles on short and medium-distance flights
1:02:03 Star Alliance economy class to Europe: Avianca LifeMiles for 20K one-way to Northern Europe
1:03:06 SkyTeam economy and premium economy class to Europe via Virgin Atlantic 1:04:46 oneworld premium economy to Japan with British Airways Avios
1:06:43 Business class to Europe on Delta using Virgin Atlantic miles
1:07: 18 Business class to Europe using Iberia Avios
1:08:32 Business class JFK to Lisbon for 35K LifeMiles
1:11:13 Anywhere in the US on Qatar Airways to Doha in business class for 70K
1:12:51 Air Canada Aeroplan examples
1:15:00 ANA Round the world business class award
1:17:51 Lufthansa first class to Europe with Avianca LifeMiles (including how to hack it) 1:20:02 Hacking Cathay Pacific Asia Miles for first class (if it comes back)
1:21:50 First class on ANA via Virgin Atlantic miles
1:34:39 Question of the Week: Did Nick get elite credit for booking The Signature at MGM via Airbnb?
Subscribe to our podcast
We publish Frequent Miler on the Air each week in both video form (above) and as an audio podcast. People love listening to the podcast while driving, working-out, etc. Please check it out and subscribe. Our podcast is available on all popular podcast platforms, including Apple Podcasts, Spotify, and many more.
Alternatively, you can listen to the podcast online here.
This week on the Frequent Miler blog…
Whether you took advantage of the one-day 100% transfer bonus from Bilt Rewards or you're using one of this month's 25% transfer bonuses to Flying Blue (from Chase Ultimate Rewards or Amex Membership Rewards), Flying Blue has some respectable values that get much more interesting with a transfer bonus. Whether you're looking to travel to Tahiti or South America (don't forget that they partner with Copa!), Flying Blue miles aren't only for trips to Europe.
I only got the chance to fly Qatar Qsuites for an hour between Doha and Dubai and it wasn't nearly enough. I would love to get back in Qsuites again. Luckily, if you read the two posts linked above, you'll be able to do it without a lot of effort provided that you can provide the flexibility necessary to find what you need. Greg has been knocking it out of the park with these posts about how to use Seats.aero to find great awards.
I updated this post earlier this week and then again last night as the situation on the ground in Philadelphia has muted a couple of the possibilities (though maybe not as badly as feared for those who struck while the iron was hot?). The short story: if you haven't yet matched to Philadelphia Live and Rivers Platinum, you can skip Philadelphia as you'll no longer get anything useful out of those matches. If you had already done the Philly matches and booked your 10-night MSC cruise, the good news is that early reports about those cruises getting cancelled seemed to be getting reversed. The Atlantic City matching, including to Ocean Prime for a 7-night Caribbean cruise, and the Carnival and Holland America offers are still alive and kicking.
Looking for some inspiration for the best places to use your Hilton Free Night Certificates, whether at home or abroad? Tim's post has a very comprehensive list of many of the best places to use them around the world. I'm going to add two more that may be worth your list: the Conrad Las Vegas or Crockfords Las Vegas, though in many cases it will only be worth considering a certificate use when Las Vegas is at "weekend" pricing.
Chase has some of the most popular cards in the award travel community, but which of the multitude of Chase cards do you absolutely need to have? This post will help you navigate what you should want and need and how to make sure you get it all before you can't.
MGM Las Vegas properties: combined bottom line review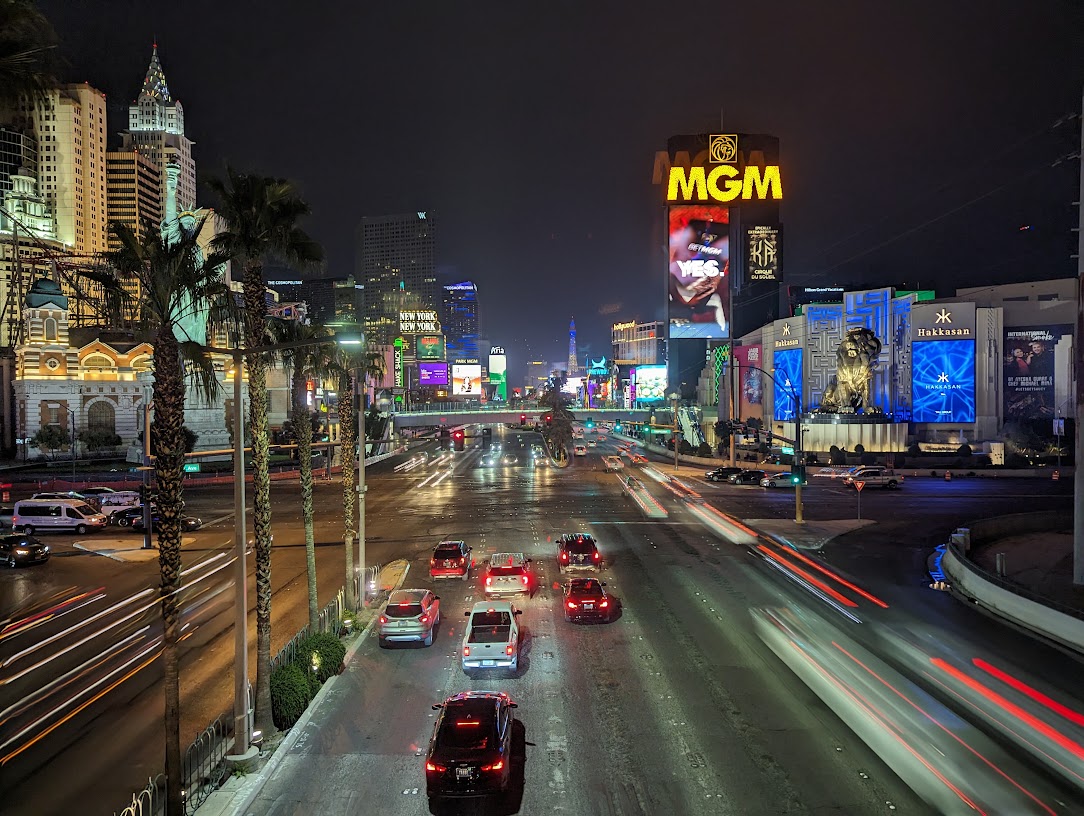 I recently got stuck  in had the opportunity to spend an extended amount of time in Las Vegas. One of the benefits of that situation was the chance to check out a bunch of MGM properties, which of course was of interest because of the fact that MGM and Hyatt have a partnership whereby I could earn Hyatt elite credit and bonus points in the current Bonus Journeys promotion. Given how cheaply rooms can be booked during the week, it seemed like an opportunity to check out several hotels (I won't call it the perfect opportunity since it came at the cost of cancelling my Fiji trip, but nonetheless Las Vegas has a lot of appeal given Bilt x Hyatt fast track that many of us are working towards.
My excitement here is perhaps more tempered than Greg's mostly because I've never found the name "Mr & Mrs Smith" to exude excitement (no offense intended to any Mr & Mrs Smiths out there — I'm sure you're a lot of fun at parties!). And as I note on the podcast this weekend, the relatively few of these that I've ever seen available with IHG points have cost 120K points per night or fewer — typically more than most IHGs, but not so many that I'll be overwhelmed with excitement at the prospect of paying 40K or 45K Hyatt points. Still, the SLH partnership made a believer of me, so I'm less enthusiastic now but reserve the right to be proved completely wrong in my lack of enthusiasm.
Stephen has been traveling with his dog Truffles on a 5-year 50-state road trip that has been expanded a couple of years more thanks to the pandemic, so he is an absolutely authority on how to travel with your four legged friends. This post pulls together all sorts of very helpful info for those who want to hit the road without breaking the bank.
We want to see you! The Frequent Miler team loves what we do in bringing you plenty of posts, podcast episodes, Ask Us Anythings, and our Facebook group (among other stuff), but what we sometimes miss is the chance to connect face-to-face. We'd love to meet you and forty or sixty or eighty of your friends and talk miles and points, but we're looking for people who want to take the lead on a meetup in their city so that you can handle the logistics and we can come and talk points. To be clear, we're not looking for you to cover our expenses but just to organize because you know your town better than we do. See the post for more details on how to submit a proposal.
---
That's it for this week at Frequent Miler. Keep an eye on this week's last chance deals.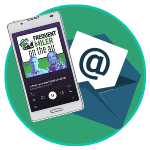 Want to learn more about miles and points?
Subscribe to email updates
 or check out 
our podcast
 on your favorite podcast platform.