Waldorf Astoria Los Cabos Pedregal is considered by many folks to be the best Hilton property in North America. Famously cut into the side of a Baja California cliff (with an entrance tunnel that was dug underneath), it's developed a reputation for luxurious rooms, excellent service and sky-high prices to match. Because of this, it's among the most popular Hilton properties in the the Americas for both point and Hilton free night certificate redemptions. Earlier this year, there were a couple of times where a large swathe of standard award nights suddenly became available. While Cabo San Lucas isn't our favorite place in Mexico, having never been to the Waldorf, my wife and I decided to use the opportunity to dust off a couple of expiring certs and see what all the fuss was about.
Waldorf Astoria Los Cabos Pedregal Bottom Line Review
The Waldorf Astoria Pedregal is a great property by almost any estimation. The location on the cliffside is stunning and it seems completely separate  from the hubbub of Cabo San Lucas. The standard rooms are bigger than most suites, with balconies, private plunge pools and "fireplaces." The service is exceptional. The first night we were there, we ordered takeout to eat on our balcony and texted the concierge to let them know it was coming. After finding out where we ordered from, they called the restaurant to confirm arrival time and then had someone waiting for the delivery in order to bring it to our room for us…all without us knowing or asking. And it went on from there.
It's not a perfect property. There's some odd design quirks to the room: the ground floor units' outdoor spaces are severely lacking in privacy and our balcony near the back of the property was probably the buggiest outdoor space we've ever had in Mexico (unfortunately, we didn't realize until day 3 that they had bug repellent in the closet of our room). The food & beverage pricing is more or less equivalent to what we experienced in the Maldives…but this isn't on a private island in the middle of the ocean.
It probably goes without saying that I'd never even consider paying the cash price to stay here. However, it's a terrific property overall and one that most folks who book with points or free night certificates will undoubtedly enjoy. Thumbs up
Price: We used four free night certificates (that we got from our Hilton Aspire and Surpass cards) when we stayed. The points rate would have been 120K/night and the cash rate was ~$1600/night, including service charge and taxes.
Value: From a strict cost per point perspective, this is almost always an excellent value. FM values the average redemption of Hilton points at 0.48 cents each and this would have been triple that had we actually paid in points. Getting over $1,000/night value from the free night cert was even better.
Location: The resort is quite dramatically situated. The entrance is via a private tunnel dug underneath the rocks and the rooms and restaurants are sandwiched between the cliffs and the beach. You can hear the waves from just about anywhere on property. It's also an easy walk to the marina area of Cabo San Lucas and all of the restaurants and bars there (they will give you a ride to other end of the entrance tunnel in a golf cart if you don't want to walk, which makes the trip to the marina even shorter).
Room: The "standard" room at the resort is the ~865sq ft Pacific View King, which is bigger than many suites that I've stayed in. Each room has a massive outdoor patio with a large, private plunge pool that's set to a minimum of 82 degrees. Inside, there's a large soaking tub, a small fireplace mounted in the wall and n/a beverages that are refilled twice daily. Each room gets complimentary guacamole, chips and beer delivered to the room between 4-6pm nightly. There are a couple of odd facets to the room, however. There's a padded banquette with pillows right in front of the open shower. These get soaked everytime someone takes a shower and the cushions are covered with water stains (and who knows what's inside). The entire bathroom has a barn-style door that slides closed for privacy, but never quite closed for us. Not a big deal for a couple, but worth knowing for friends or if there's anyone else in the room. The outdoor balcony was incredibly buggy the entire time we were there.
Parking: Valet parking is complimentary for all guests.
Resort/Destination Fee: None. But, there is a 15%/per night "service charge" that is added on to the room rate. This is waived on award stays. On a cash stay, service charge and taxes add 35% to the bill.
Internet: We were in the very back of the resort, but the internet seemed to be just fine for whatever we needed to do.
Service: The highlight of the stay for me. Absolutely marvelous. Almost everyone that we encountered, from the housekeepers to the concierges (who can be reached 24/7 via text), was warm, thorough and constantly took small extra steps to provide for our stay. The beach attendants were prompt and attentive with refilling ice, water and towels, regardless of whether we were ordering f&b. The restaurant servers were resolutely determined to not let our coffee and water go empty, while the hot food stations take your room number when you order, then communicate it to a server who uses it to find where you're sitting and deliver it to the table. Nearly everyone that we interacted with wished us a happy anniversary. It's the best all-around service that I've had at a hotel in years.
Turndown service: Nightly, includes restocking of ice, n/a beverages and cookies.
Dining:
Spa: The Waldorf Astoria Spa is a full-service spa with an extensive (and blingy) menu.
Fitness Room:There is a multi-room fitness center located in the same building as the spa. There was enough equipment for a circuit workout and plenty of treadmills, but strangely only one working elliptical machine for the whole resort.
Hilton Diamond Benefits: 

Room Upgrade: I've heard from other Diamonds that the hotel is quite generous with upgrades and have seen examples ranging from an upgraded ocean view to a 2 bedroom suite. However, on the weekend that we were there, the hotel was almost sold out, with the exception of a $5,000/night oceanfront villa, so I wasn't surprised when we weren't upgraded.
Free Breakfast: Served daily at Don Manuel's. Included for Gold and Diamond Members is a "continental breakfast" that includes a generous fruit plate, yogurt, house-made granola, coffee and pastries. A $10 upgrade charge gets you the full buffet with good hot stations, pastries, fruit, cold items and fresh juice. We did the full upgrade every morning.
Late Checkout: Didn't need one, but was told to check the night before checkout for availability…so it's not gauranteed at check-in.

Would I stay again?  We enjoyed our time quite a bit. However, I probably wouldn't be in a hurry to try and go back. It's a lovely property and the staff was an absolute pleasure. But the combination of the stratospherically-priced food and beverage, hard-to-find standard awards, high points cost and my ambivalence about Cabo San Lucas as a destination in general make it a place that I probably wouldn't go out of my way to stay at. I'm glad that we went there once to experience the property and I wouldn't be opposed to it as a destination to use free night certificates in the future, if it was convenient and availability allowed.
Pros
Beautiful property with good views throughout.
Magnificent service.
Feels very isolated from the scene in Cabo.
Excellent standard rooms with fireplaces and private plunge pools.
High-quality dining.
Just a few minutes walk to the marina and downtown Cabo San Lucas, making it easy to eat/drink/shop outside of the resort.
Cons
The food & beverage pricing is incredibly expensive. Like, Maldives expensive (and even worse in some cases).
The ground floor rooms are lacking in privacy from the public walkways…even many of the suites.
The mosquitoes on our balcony in the back of the property were horrible. (Note: many commenters have said that they've never had issues with mosquitoes here. It could be a combination of being in the back of the property out of the breeze and/or on the ground floor amongst the plants)
While the beach/ocean is beautiful, like most of the Pacific side of Cabo, it's not for swimming. While we were there, the beach had such a drastic slope that it even made walking difficult.
Image Gallery
Waldorf Astoria Los Cabos Pedregal Pacific View King Room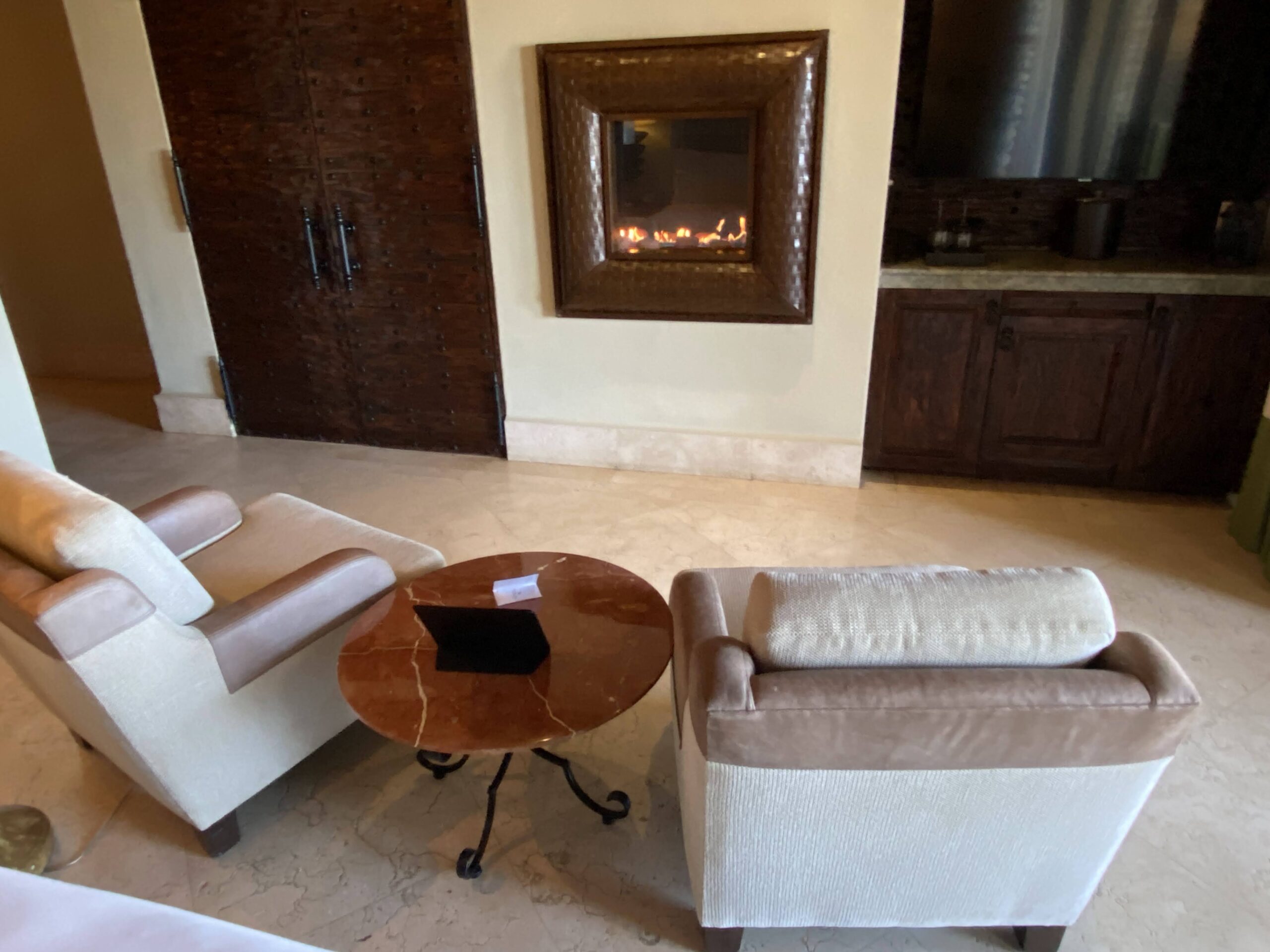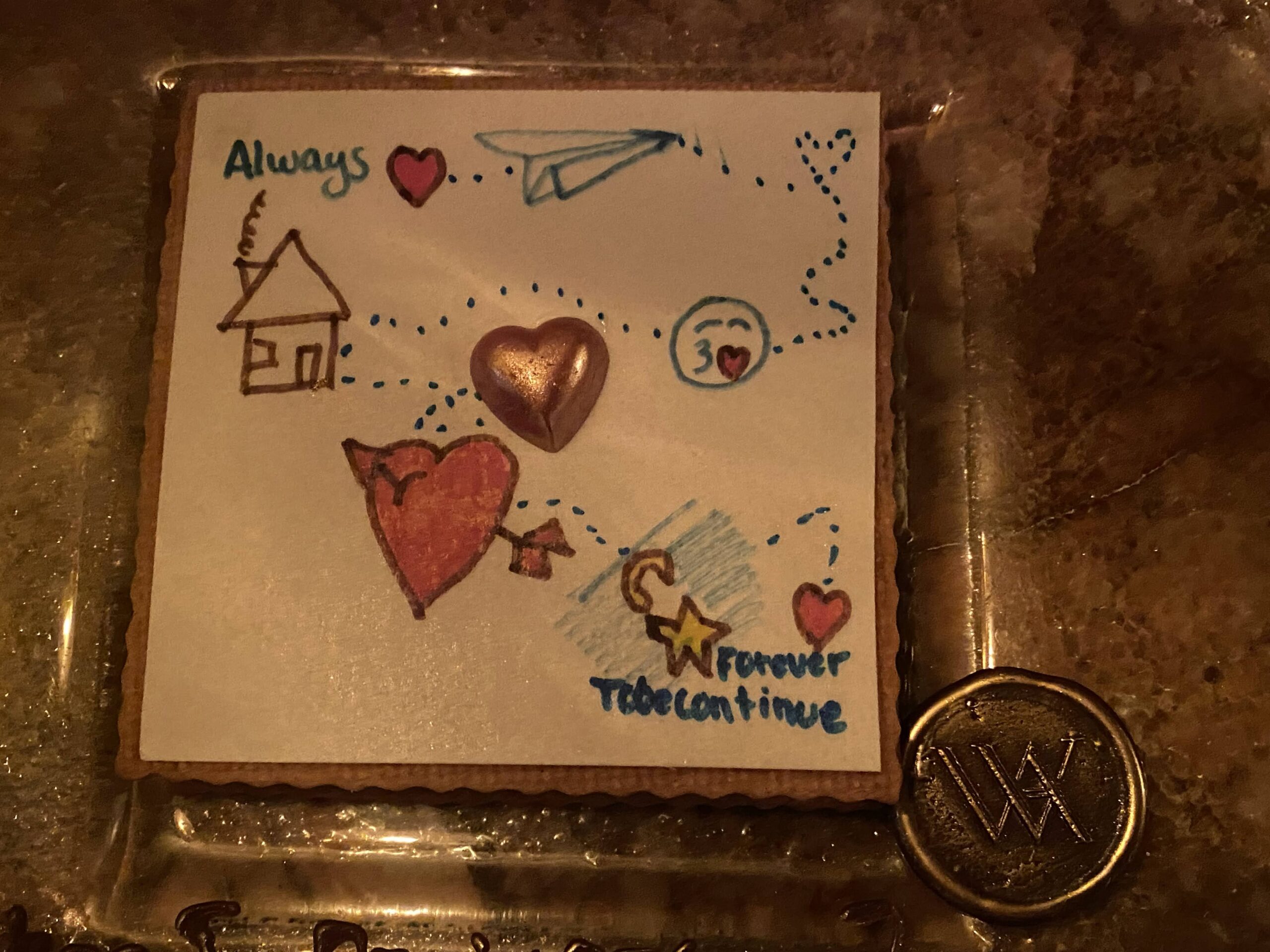 Waldorf Astoria Los Cabos Pedregal Restaurants
El Farrallon and Champagne Terrace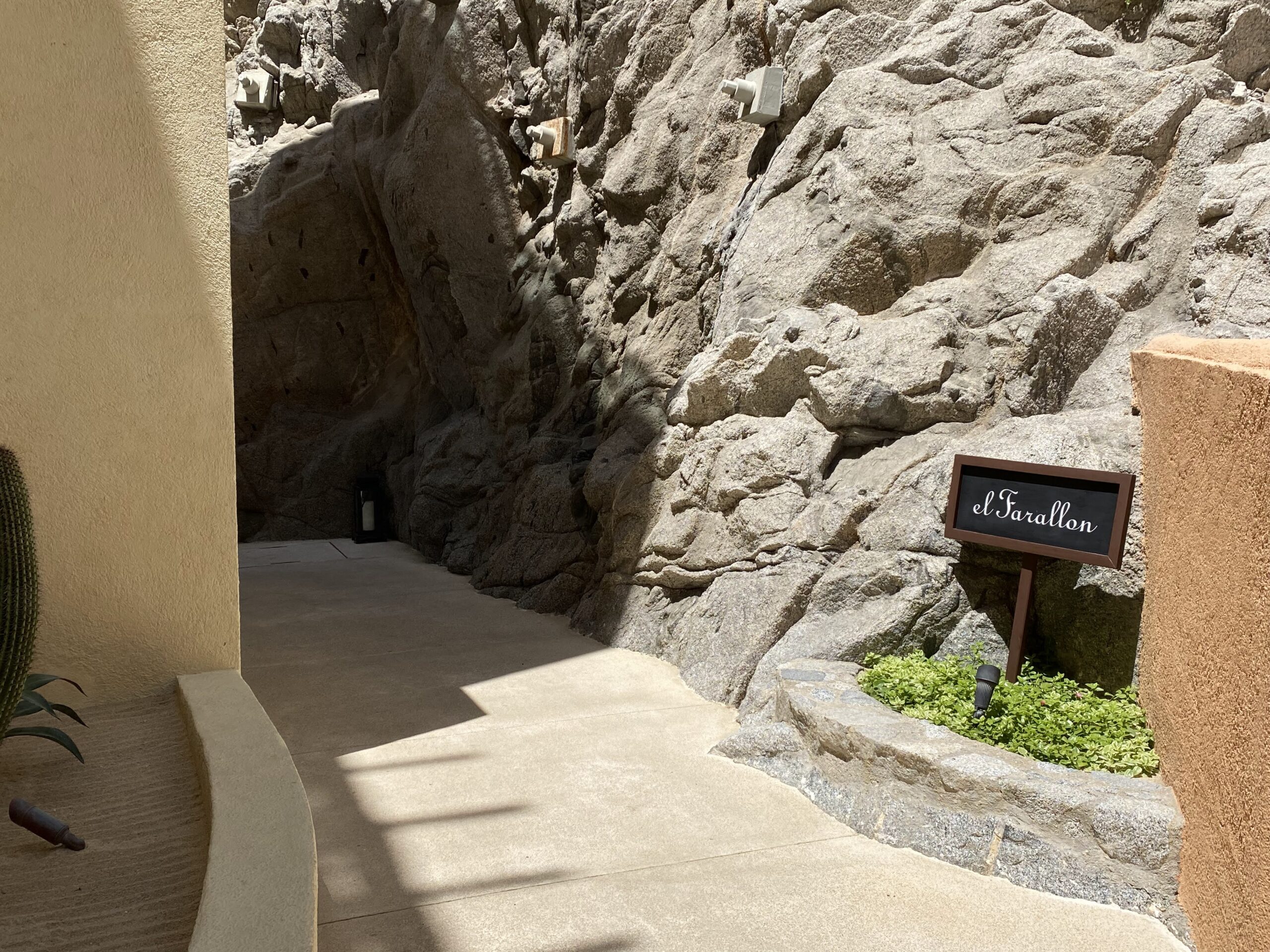 Don Manuel's
Va y Viene and El Crudo
Waldorf Astoria Los Cabos Pedregal Pools
Waldorf Astoria Los Cabos Pedregal Common Areas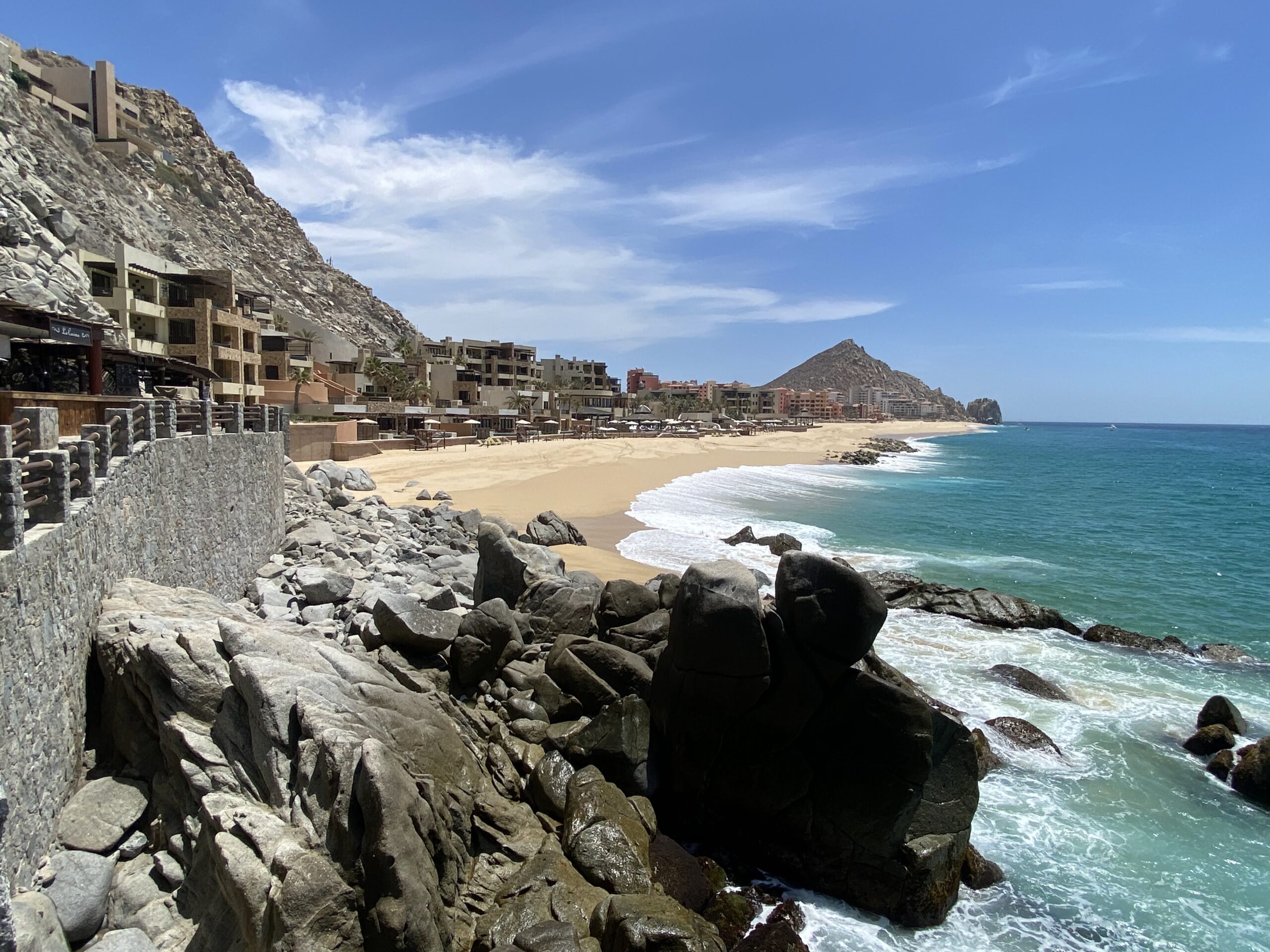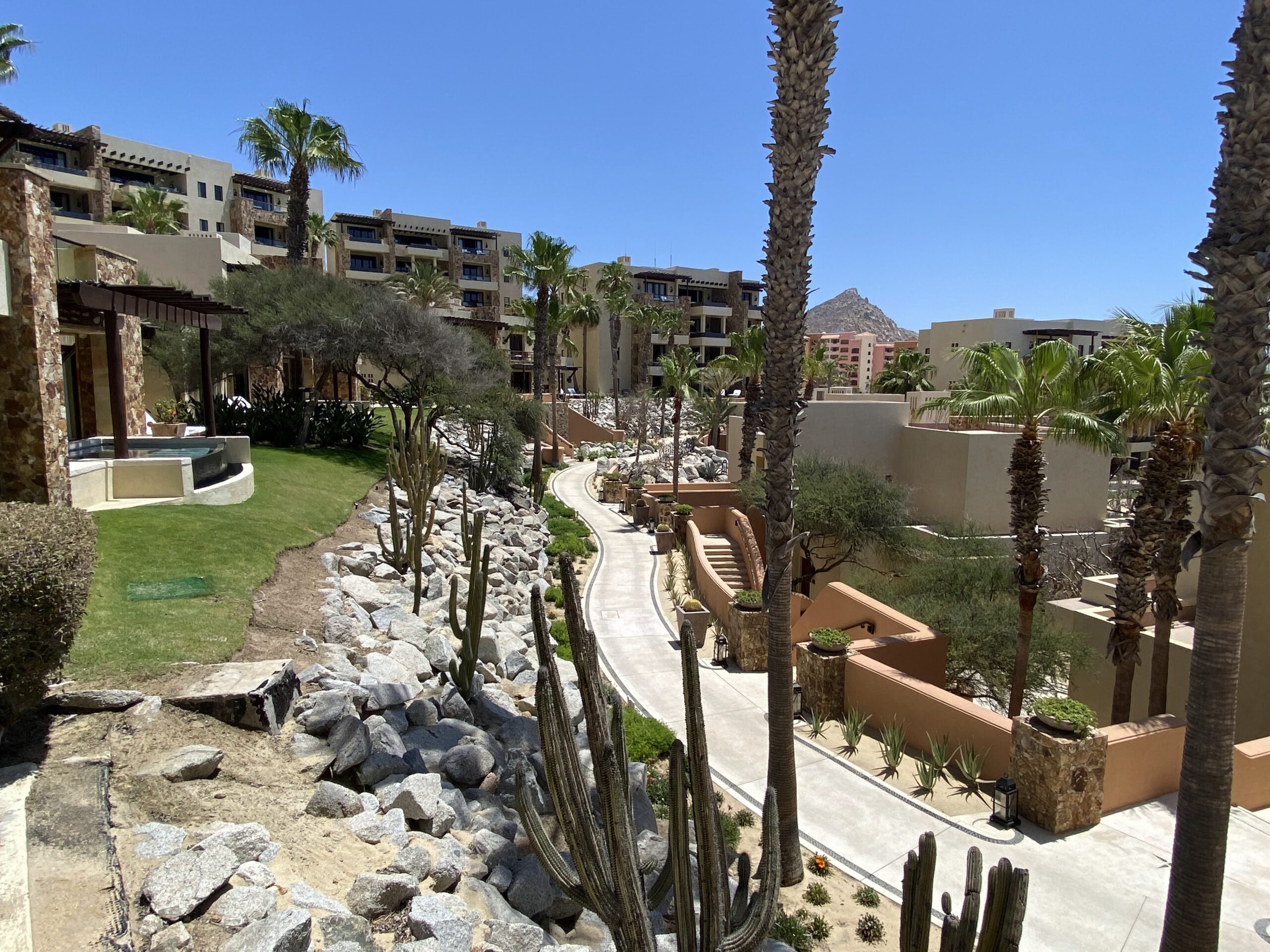 Waldorf Astoria Los Cabos Pedregal Fitness Center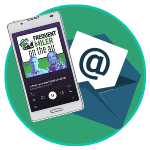 Want to learn more about miles and points?
Subscribe to email updates
 or check out 
our podcast
 on your favorite podcast platform.