A reader on Twitter has alerted us that Google Flights has added an awesome new filtering capability that is going to make shopping for flights much less painful for those irritated by basic economy and low-cost-carriers that display prices that don't include a carry-on bag: a flighter to show flights that include overhead bin access. It looks like it works really well — even knowing to include the carry-on fee for Spirit so that you can compare apples-to-apples when shopping for flights.
An example scenario
Here's how it works. I searched for a round trip in August from New York to Dallas. The best price it showed was Spirit at $163 and then American Airlines and Delta at $201.
When I clicked through on the AA itinerary, this is what I saw:
The $201 fare was basic economy — if I wanted to get a full-sized carry-on in the overhead bin (and the other basic human travel benefits that we were afforded before the days of basic economy), I'd have to pay $215.
So I backed it up on Google Flights. In the filter bars, you can filter by "Stops", "Price", "Times", "Airlines", etc. There is a new option: "Bags". The first time I went to Google Flights today, I had to find that under the "More" drop-down, though I've since tried multiple browsers and I just see "Bags" as one of the filters automatically. If you don't, try the "More" section. You should then see this under the "Bags" filter:
Note the prices before I select overhead bin access filter — you see spirit at $163, then American and Delta at $201. We know that Spirit doesn't include a full-sized carry-on in that price and we know that the $201 American fare is basic economy (also sans overhead bin access).
When we select the overhead bin access filter, the Spirit and AA basic econ flight options disappear, and we now see that Delta is offering the best price with bin access, followed by American at an accurate $215.
Also awesome: the system auto-figures the fees on low-cost carriers like Spirit. In this case, the original fare on Spirit was $163. Google Flights says that the full cost would be $237, including a $74 fee for the carry-on.
That's spot on with the cost of a carry-on bag at $37 each way.
That makes comparing your options much easier at a glance.
Does it work on international itineraries?
Unfortunately, when I enter an international destination, the overhead bin filter disappears. I tried a number of international destinations (including Europe, the Caribbean, and South America) and found no ability to filter by overhead bin access.
Checked bags filter next?
If you see the fine print under the overhead bin filter, it says that a checked baggage filter is coming soon. That would be awesome for comparing things side-by-side when you need a checked bag. Of course, readers here might still find that a bit challenging since many are likely to carry at least one card that includes a free checked bag with one airline or another. See our Free checked bags via credit card complate guide for everything you need to know (Do you need to buy your ticket with the airline credit card? What about basic economy fares? etc).
Bottom line
This is an awesome new feature that will make it a lot easier to comparison shop with airlines on equal ground. I'm impressed that Google has built in this functionality. I can't imagine the airlines will be as impressed as I am — the whole point of offering that $201 airfare is so American can get you to click on it and then say "What the heck, it's fourteen bucks more" without going back to see if the Delta itinerary included overhead bin access. If anything would lead to the demise of basic economy, I'd think it would be a tool like this that makes the comparison clear at the outset and encourages a low price that includes a carry-on (kind of like when airlines had to start including all of the taxes & surcharges in their fare displays).
If anyone at Google is listening, here's my next request: a filter to add resort / "destination" fees in hotel searches please & thank you.
H/T: foofiter on Twitter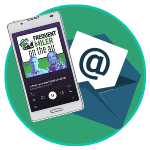 Want to learn more about miles and points?
Subscribe to email updates
 or check out 
our podcast
 on your favorite podcast platform.