I'm republishing this review because I had the opportunity to stay here again (in preparation for the 3 Cards, 3 Continents Challenge).  The experience was just as good as before, but this time I had a chance to try breakfast.  It was very good.  I added photos of the breakfast menu and my breakfast food below.  Except where noted, the rest of this post remains as published in May 2022…
Recently, my wife and I had a 5:40am flight out of San Francisco's airport (SFO) and so we booked the night before at the Grand Hyatt SFO.  The Grand Hyatt is connected by SkyTrain to the airport so it's extremely convenient to book the night before an early flight (it would also be a good choice when flying into SFO late at night).
Grand Hyatt SFO Bottom Line Review
This super-convenient hotel is seriously nice and surprisingly luxurious.  My room photos unfortunately don't do it justice. From the photos, the room appears ordinary, but everything seemed a big step up from ordinary.  No, it's not as luxurious as a Park Hyatt, but it's still very nice.  It's also worth mentioning that the hotel's lobby area and restaurant are beautiful.  Dinner at the restaurant was very good too.  If I had a long layover at SFO, and for some reason didn't have airport lounge access, I could easily imagine SkyTraining over to the hotel for a meal and/or drinks.
The best part of our stay was that the hotel was every bit as convenient as I had hoped.  After checking in and leaving our bags in the room, I dropped off our rental car at the airport's rental car center and took the SkyTrain back to the hotel.  I was back in no time.  Then, the next morning we simply exited the hotel's lobby, boarded the SkyTrain, and arrived at our departing terminal within minutes.  Sure, it's not as convenient as a hotel that's actually inside an airport (like the Hyatt at Orlando MCO), but it's very close.
Points Price: Category 5, 17K, 20K, or 23K points per night.
Cash Price: Rooms seem to usually start at over $300 per night.
Points Value: Good to Very Good.  When cash rates are particularly high (sometimes around $500), then the point value is excellent.
Resort/Destination Fee: None
Parking:

Hotel Valet Parking: $40 overnight
Self-parking available at Hotel : $40 overnight
Self-parking available at International Terminal Garage A: $36 overnight

Turndown service: Probably not (I'm not sure because we checked in late for our one-night stay)
Internet: I didn't test the quality
Dining:

Quail + Crane: Primary hotel restaurant open daily for breakfast and dinner. We had dinner here and it was very good.  UPDATE: On a second visit, I tried breakfast and it was very good as well.
Twin Crafts Market: Open 24 hours with a large menu of "on the go" options.

Spa: None.
Fitness Room: Looks great.  I didn't try it.
Hyatt Globalist Elite Benefits: 

Welcome Gift: None
Upgrade: We were "upgraded" to a high floor tarmac view room, but not to a suite.
Club Lounge: The hotel does have a Grand Club and it was open, but with only very limited services at the time of our stay.  When I visited the club, it was completely empty of people, but there were packaged snacks and bottled drinks available.
Free Breakfast: Due to the fact that the club lounge had limited service, they offered us free breakfast at either the hotel restaurant or via the market where we could have grabbed a to-go breakfast before our flight.  In our case, though, we had been upgraded to Delta first class and knew we would get breakfast on the flight and so we skipped hotel breakfast altogether in order to make it easier to catch our 5:40am flight.  I was sorry to miss the free breakfast at the hotel restaurant.  Based on our dinner experience, I expect that breakfast is excellent.  UPDATE: On my second visit to the Grand Hyatt, the lounge was still limited service and so I had a chance to enjoy a free breakfast at the hotel restaurant (Qual + Crane).  It was very good.
4PM Late Checkout: Granted upon request. We didn't need it.
Free Parking: I didn't test it, but on an award stay Globalists should get free self or valet parking. The valet let us leave the car with him for free while we checked in. I then returned the car to the rental car center.

Would I stay again?  Absolutely. Anytime I have an early morning flight out of SFO or arrive at SFO late at night, I'll look to book a night here.
Photos and Captions Follow
SFO AirTrain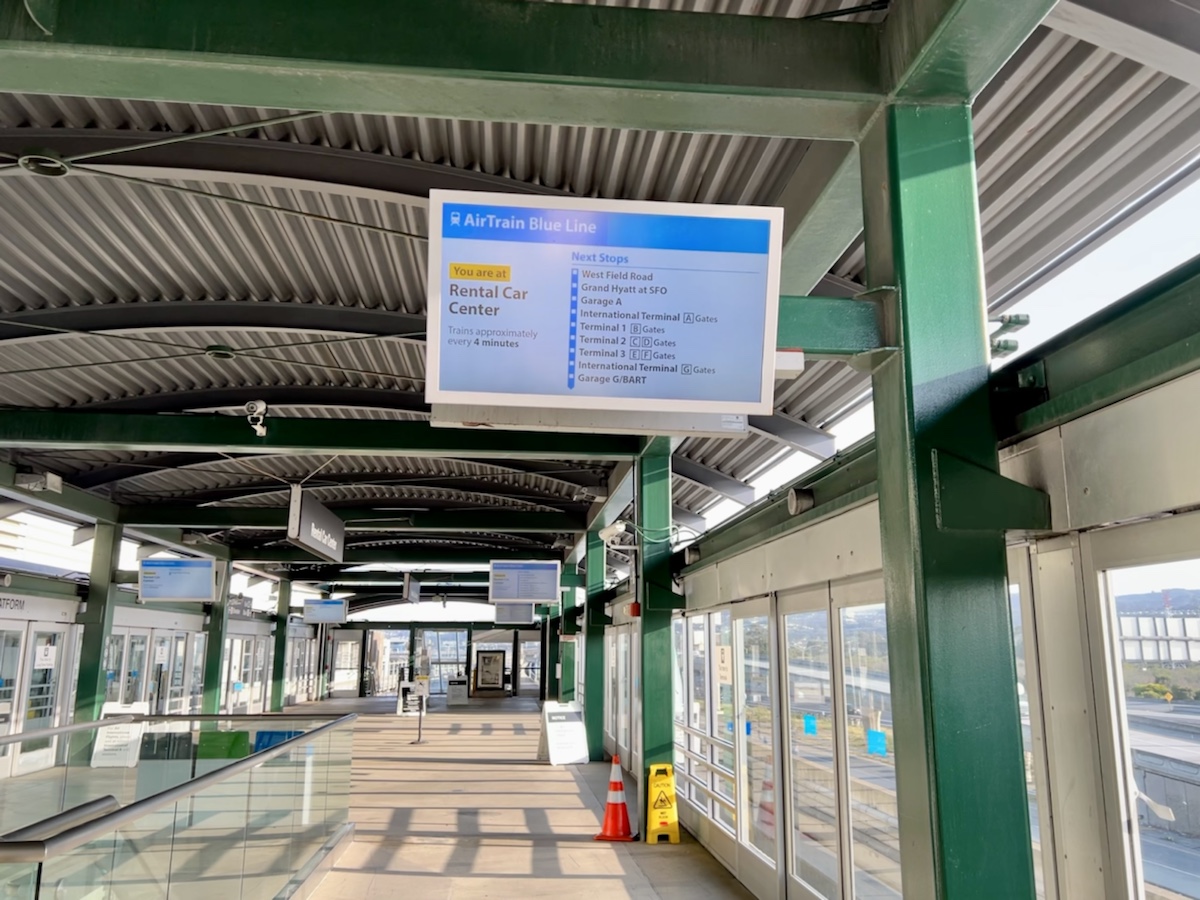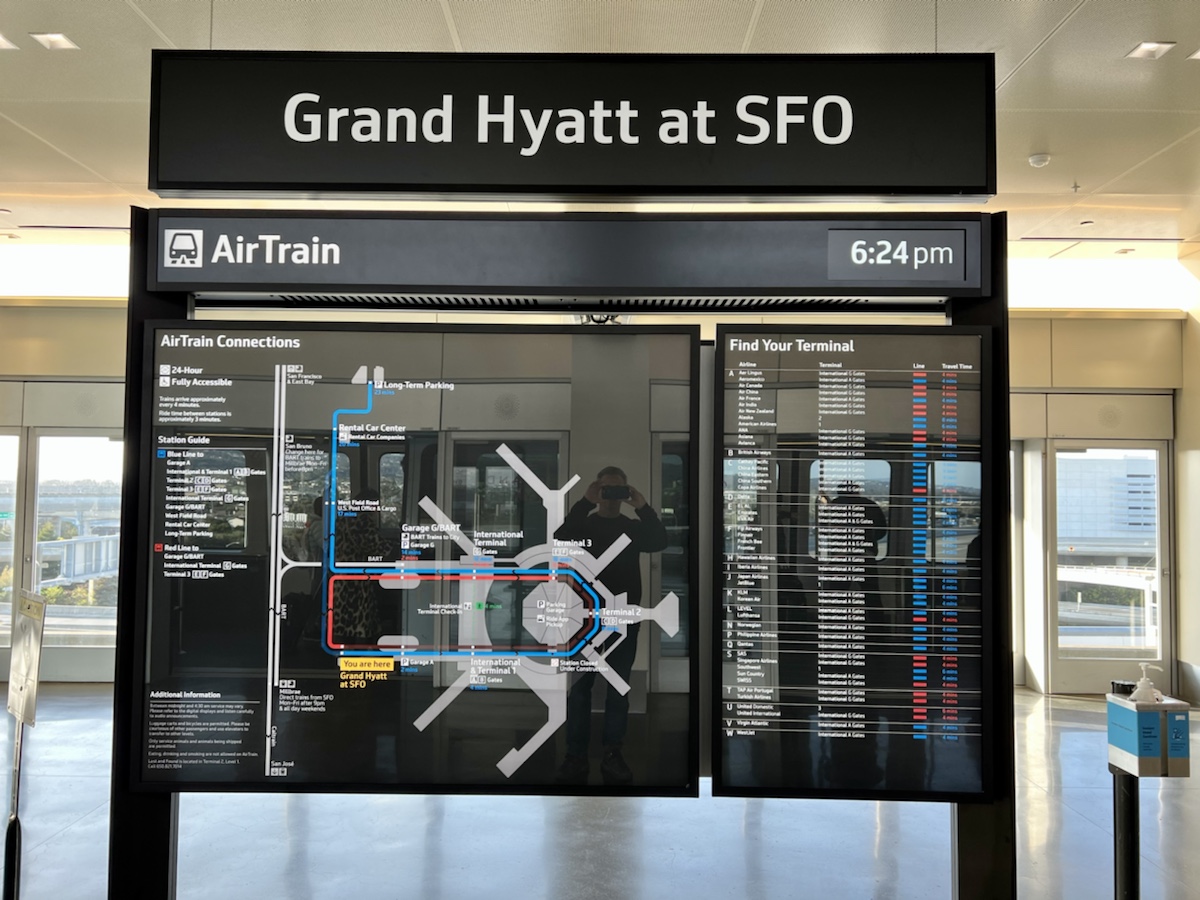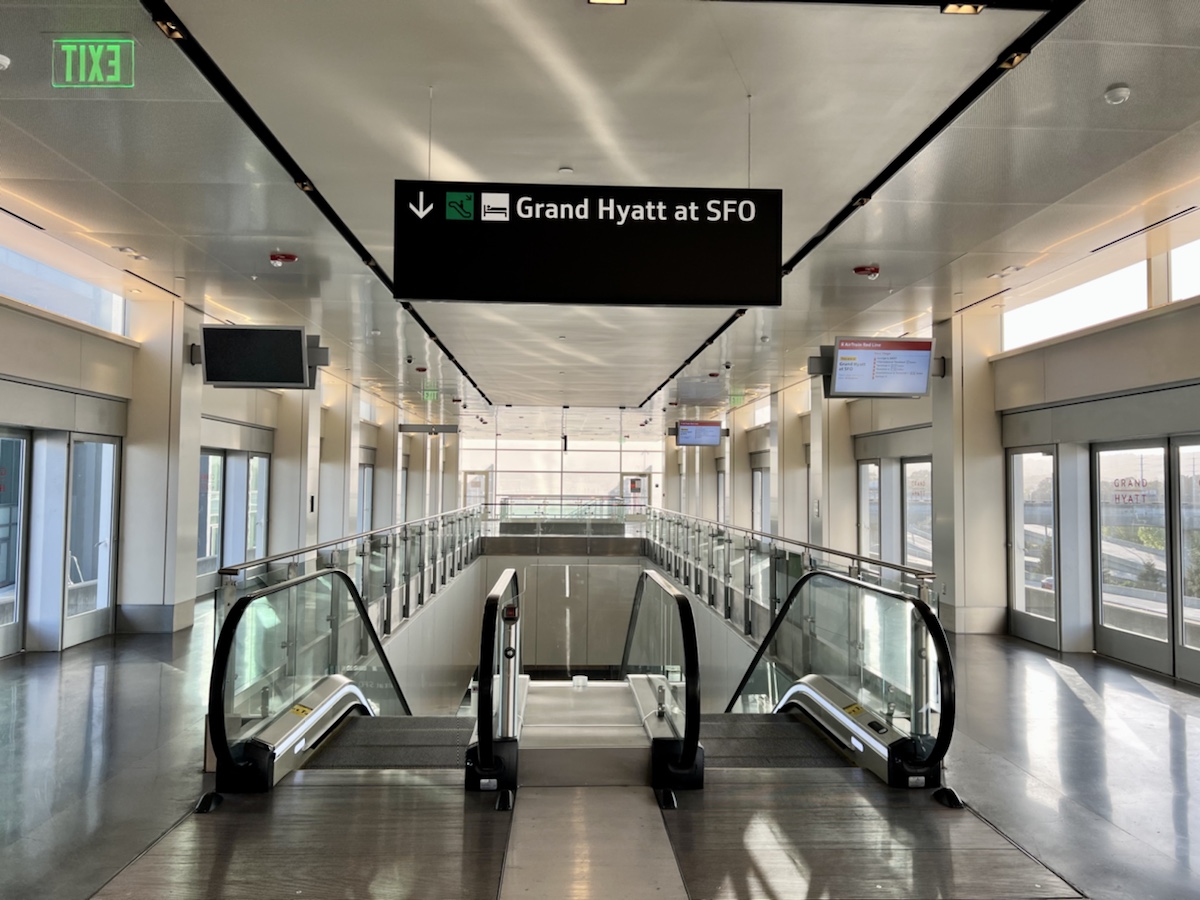 Common Areas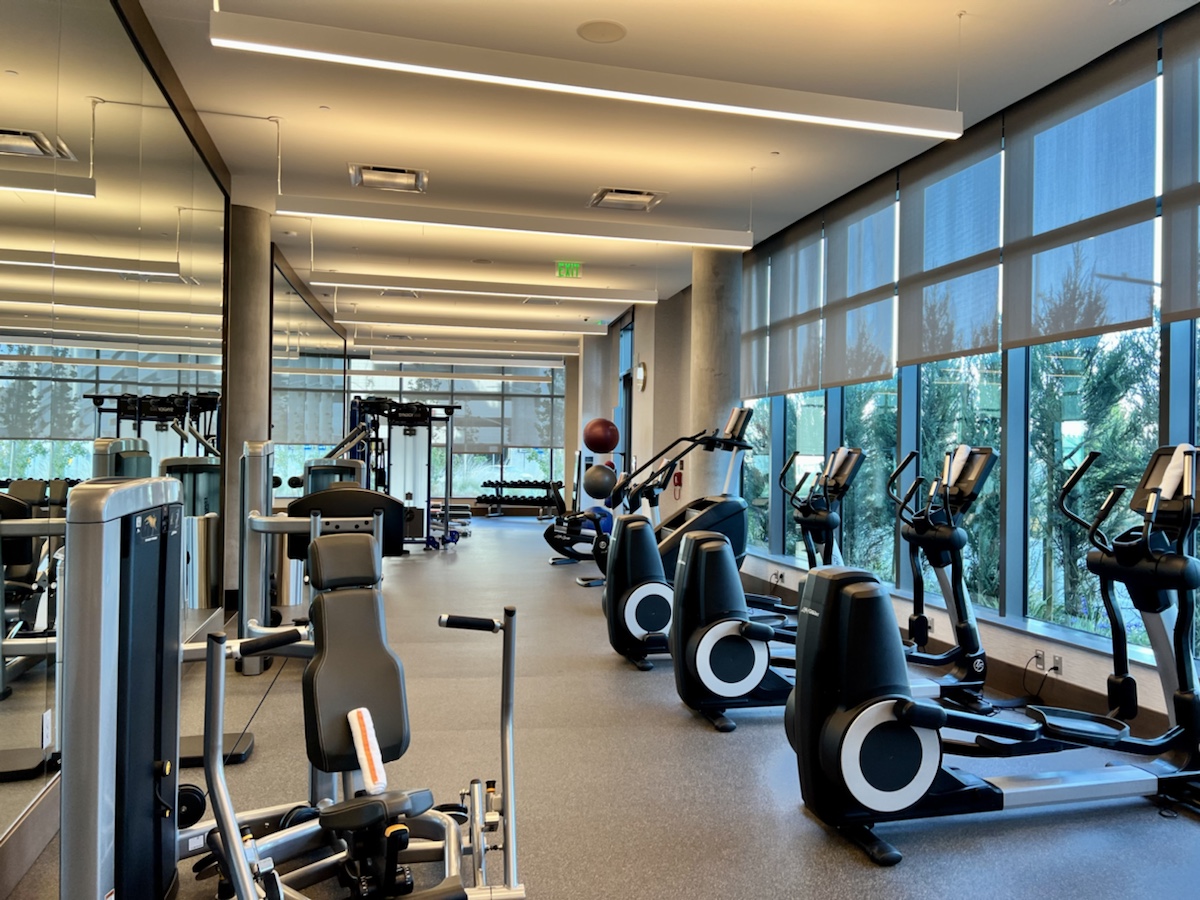 Qual + Crane Restaurant
Grand Club
The Grand Club was open for only very limited services during our stay. On the plus side, the club was completely empty (no staff even) and so I was able to take lots of photos…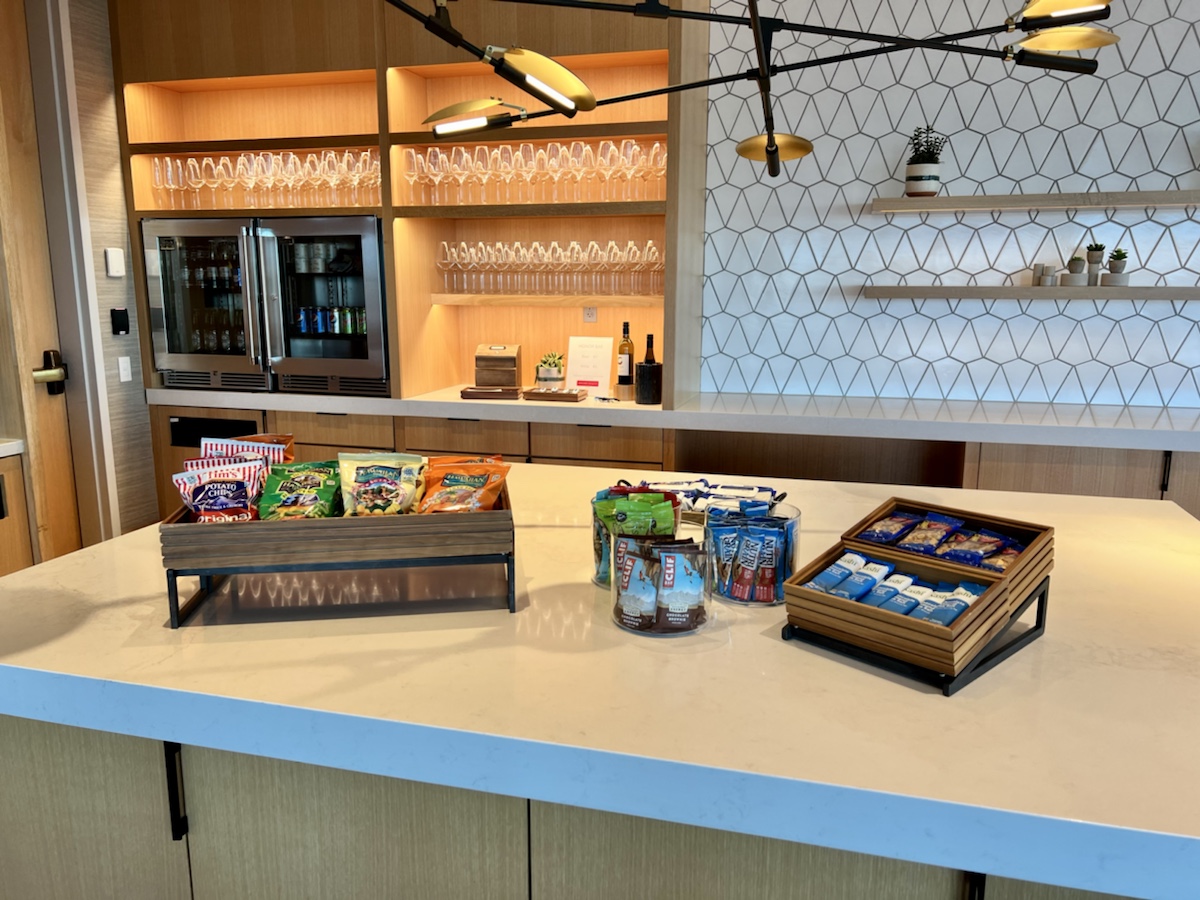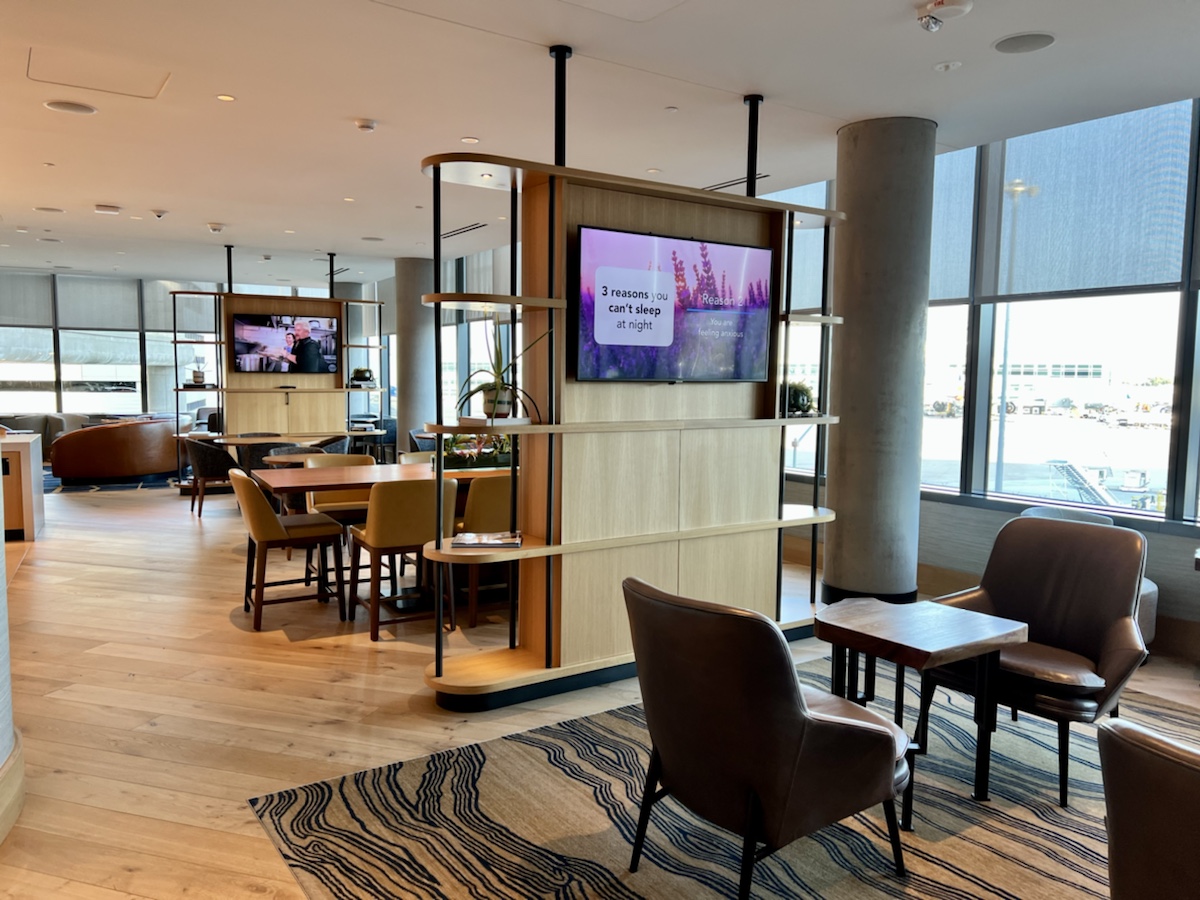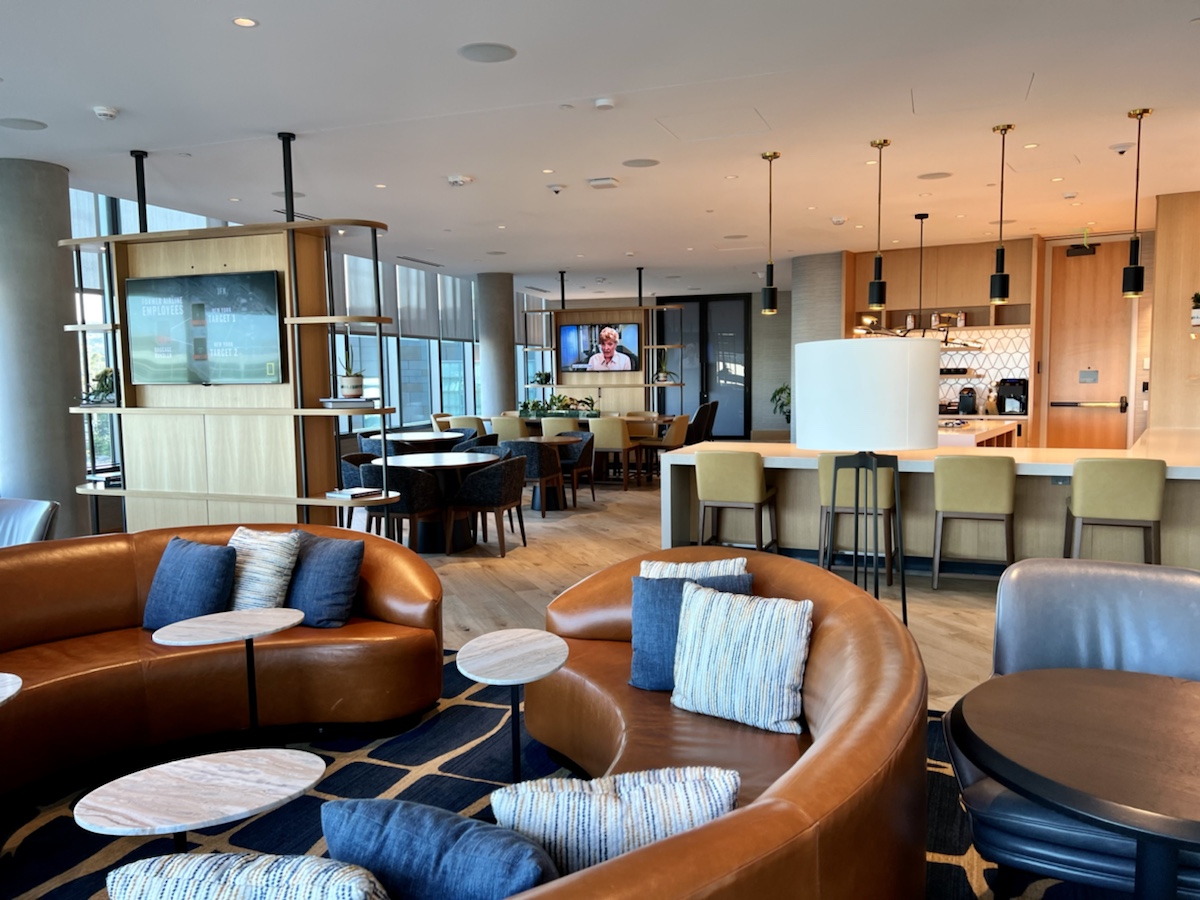 Room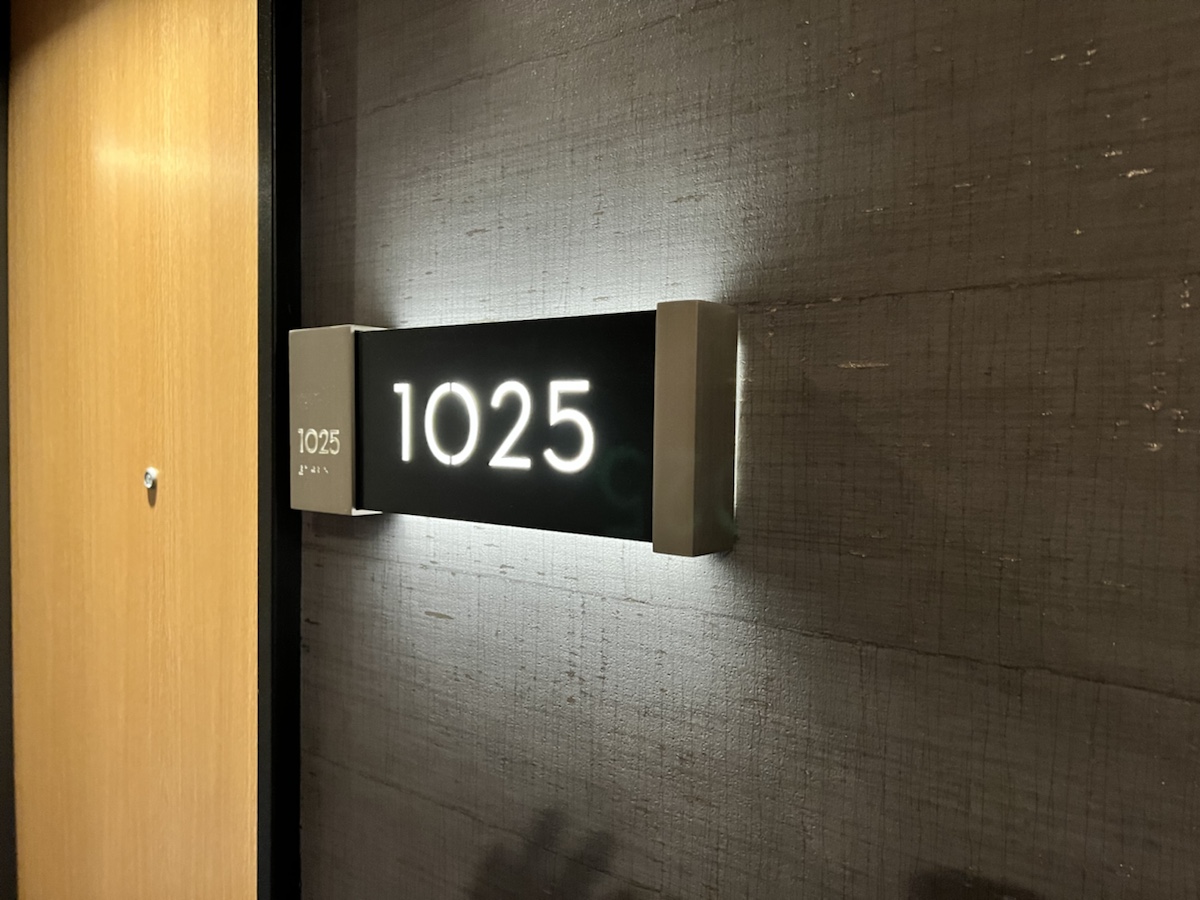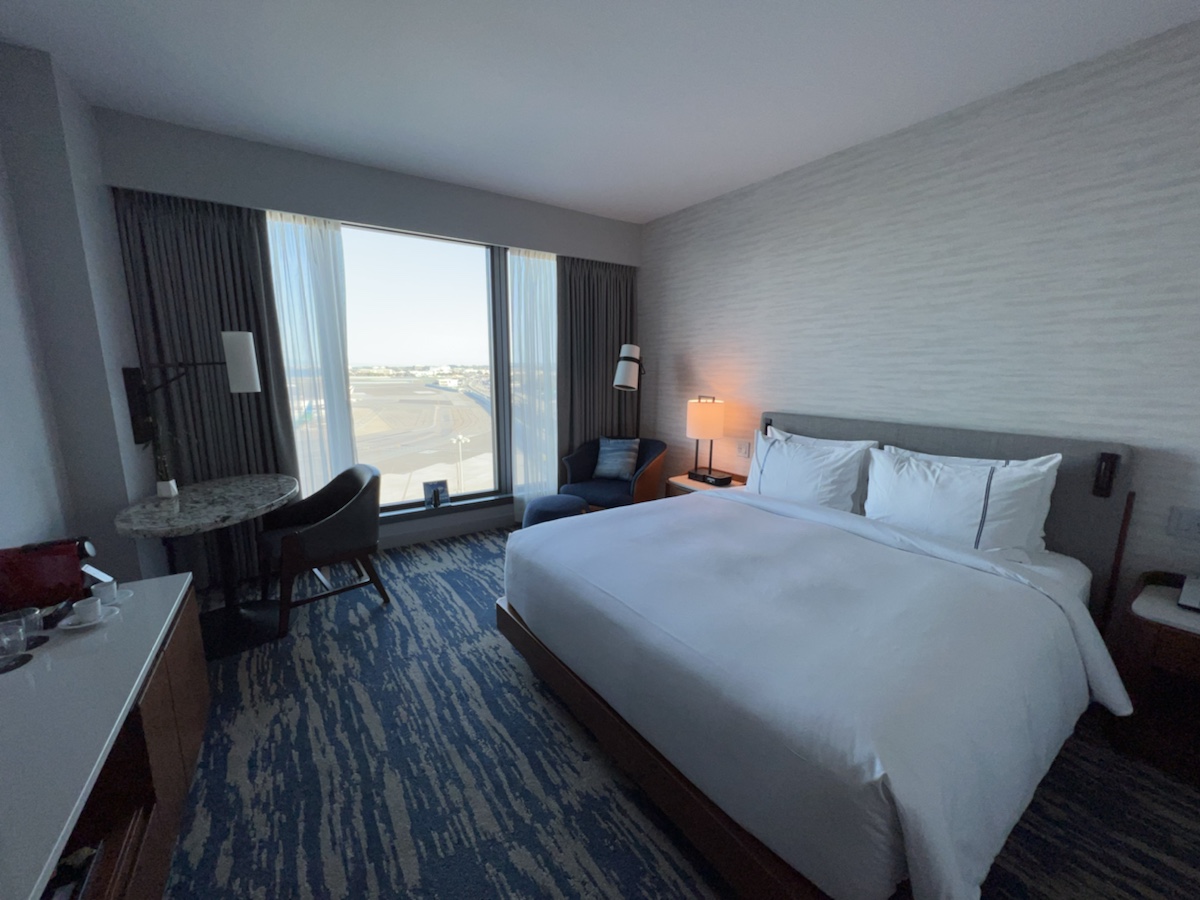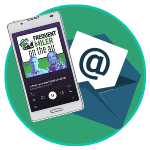 Want to learn more about miles and points?
Subscribe to email updates
 or check out 
our podcast
 on your favorite podcast platform.