Nick might have already hit up 3 continents on his trip, but slow and steady will (hopefully) win the 3 Cards, 3 Continents race for me now that my journey is underway.
I set off from JFK last night, flying across the Atlantic on a brand new airline, then made my way up to Scotland where I rented a car to visit a beautiful castle, drove some of a coastal road and stopped outside the ground of a historic soccer match.
What is 3 Cards, 3 Continents?
Frequent Miler loves creating fun and competitive team challenges. This year Greg, Nick, and Stephen are competing to
book the most amazing 3-continent dream-trip using 3 credit card welcome bonuses.
What I did today isn't the reason I picked Europe as my first continent – that experience is coming tomorrow. For now though, here's a roundup of what I did during my first 24 hours of 3 Cards, 3 Continents.
Hyatt Regency JFK At Resorts World
I booked a positioning flight to JFK on Sunday and stayed overnight at the Hyatt Regency JFK At Resorts World, using 12,000 World of Hyatt points to book it (I made a mistake in the video embedded below as I thought I'd booked it with a category 1-4 free night certificate).
I spent most of my time there working and getting prepared for this trip, so I didn't get to take advantage of the hotel beyond visiting the Club Lounge.
If you're a Globalist member planning on staying at this hotel, be sure to verify if suites are available before checking in. The front desk agent advised that they couldn't provide me with a suite upgrade as they didn't have any available, but when I mentioned that they had three different types of suite for sale on their website, all of a sudden one of them became available.
View this post on Instagram
Primeclass Lounge
I took advantage of a late checkout, then headed to JFK where I hung out in the Primeclass lounge before my flight. There are a number of Priority Pass lounge options in Terminal 1 at JFK where my flight was departing from; the Primeclass lounge was the closest to my gate and seemed to have good reviews online which is why I went with that one.
As Priority Pass lounges go, it was a decent option with a pretty good variety of food options and two complimentary adult beverages if you're interested in that. See this post for more about my visit to the lounge.
Norse Atlantic Airways
It was then time for me to experience a flight with Norse Atlantic Airways for the first time. Check out this post for more about why I booked Norse, but as a quick recap – they were selling Premium Economy seats from JFK to London Gatwick for less than $230 one-way with a carry-on bag and two meals included.
Considering that's cheaper than many economy flights to Europe, Norse Atlantic Airways has a solid product for the most part. I'll be publishing a full review once 3 Cards, 3 Continents is over, but here are a few first impressions.
In terms of the seat, it's a good Premium Economy seat. There's 46″ of pitch, has 12″ of recline and it's a wide seat. The cabin is in a 2-3-2 configuration and didn't feel crowded. I was initially sat in a middle seat next to another person and didn't feel like I was pressed up against him, although I did move to the other aisle seat in our section once the flight was underway.
The meal service was mixed. The main meal we were served first was good – the choice was chicken and rice or beef and rice. That came with a warm and fresh bread roll with a dessert that was like a berry cheesecake minus the biscuit crumb base.
That made it all the more surprising that breakfast later on was so poor that it was the single worst meal I've been served on a plane. It was a bagel with turkey and garlic & herb cream cheese. However, I'm not even sure it was a bagel. It was shaped like one, but it was the driest, hardest, most bland "bagel" I've ever had. It wasn't even heated which might've gone a little way to softening it up.
The mini muffin wasn't much better. I think it was meant to be a blueberry muffin, but I only saw what appeared to be half a tiny blueberry in it. If it wasn't meant to be a blueberry muffin, I won't dwell on what the non-half-a-tiny-blueberry was.
Notwithstanding the sub-mediocre breakfast, the overall experience with Norse Atlantic Airways was good and it's definitely an airline I'd be open to booking when flying home to the UK from the east coast in the future.
No 1 Lounge At London Gatwick Airport – North Terminal
Norse flies into Gatwick's South Terminal and I had a flight later that day out of the North Terminal, so I made my way over to the North Terminal.
I had numerous lounge options, but initially struck out with all of them. My first stop was the Plaza Premium lounge which I'd have access to courtesy of the Amex Platinum I picked up in the Card Draft. They were only accepting prebookings though, so no dice.
I headed back down one level to try the two adjacent Priority Pass lounges – No 1 Lounge and The Gateway. Unfortunately both of those were only taking prebookings too and so I was turned away at first.
Thankfully the No 1 Lounge has an online waitlist you can join, so I signed up for that but still had to wait a little while because you can only enter the lounge within 3 hours of your flight.
I was there during the changeover from breakfast to lunch, so got to see both setups. In theory the breakfast selection looked like it was good with scrambled eggs, hash browns, bacon, sausage patties and baked beans, but some of those were empty as they didn't seem to refill them because it was almost time to put the lunch food out. There was also cereal, croissants, breads, etc.
As for lunch, there was rice, chicken arrabiata with peppers, chickpea and spinach curry and another hot option I can't remember. There were different breads salad items and other snacky items available, as well as scones, jam and clotted cream, so there was no way I was declining that latter option.
easyJet
I needed to position to Aberdeen airport in Scotland for some flights tomorrow, so I booked a flight on easyJet as they're the only airline flying from Gatwick to Aberdeen.
I could've booked an award flight on British Airways up to Aberdeen, but that would've involved making my way over to Heathrow. With Norse Atlantic Airways being an unknown quantity when I booked them (they hadn't even started flying to London when I booked my flight), I was wary of that arriving late and not having enough time to make it to Heathrow in time.
Flying with easyJet was perfectly fine though. As budget airlines go, they're a good A-to-B option and I'd far sooner fly with them than Ryanair.
The flight cost £37.99 and I paid an extra £13.99 for their Standard Plus package which gave me a seat in the second row, speedy boarding and, most importantly, a carry-on bag. Paying a total of £51.98 ($64.05 when I booked the flight, but only ~$60 now due to currency fluctuations in recent months) for the only direct flight option was therefore absolutely worth it, particularly because the flight only lasts about 90 minutes.
Rental Car
At Aberdeen airport I picked up a rental car from Avis so that I could explore a few places south of Aberdeen for a few hours before checking into my hotel for the night.
Dunnottar Castle
20 miles south of Aberdeen airport is Dunnottar Castle. Growing up in the UK, I've gotten to visit my fair share of castles, but I think this was the first castle I've ever visited that was located atop a rocky outcropping that was almost like it was on its own island.
Most of the castle's buildings were constructed in the 1400s and 1500s, but the Keep (the tallest building you can see in the photo above) is thought to be from the 1300s.
The castle is in a truly spectacular setting, so I'm glad I made my way down there rather than just heading straight to my hotel for the night.
Coastal Road & Football Towns
As a kid growing up in the UK, if I wasn't playing football (soccer) with friends on a Saturday afternoon, I was watching a sports show called Grandstand that was broadcast on BBC 1 from something like 12pm-5pm every Saturday.
One of the key parts of the show came at the end. Final Score had someone reading out every single football result from the different English and Scottish leagues.
Liverpool five, Manchester United nil.
Queens Park Rangers two, Oldham Athletic one.
They'd go through the English leagues first, then move on to the Scottish leagues. It was always interesting listening to the names of those teams as my Scottish geography wasn't great and so I didn't know where a lot of these places were.
Hamilton Academical one, Alloa Athletic two
Airdrieonians nil, Queen of the South nil
Stenhousmuir one, East Fife three
When looking at the route down to Dunnottar Castle, I noticed that the towns of Montrose and Arbroath were just a short distance further. Those were two other football teams whose results I'd often hear during Final Score, so I decided to drive through both those towns. That route took me along the A92 which follows the coast of the North Sea and so is a pretty drive.
I was particularly interested in Arbroath as they hold a world record (keep this in mind as it'll become a theme of my trip). Back in 1885, they beat Bon Accord 36-0 which is – to this day – still the biggest margin of victory in professional football. In case you're not familiar with football (soccer), this would be the equivalent of an NFL team winning 300-0. It just doesn't happen.
Now, that was almost 150 years ago and so things have changed since then, but it's fascinating to me that this world record has stood all this time. Another team has since won 149-0, but that's because the losing side threw the match by repeatedly scoring own goals in protest at what happened in a previous game, so the Arbroath-Bon Accord game still stands as the widest legitimate winning margin.
From what I could tell based on the research I did online, that game was played at Gayfield Park which is the ground where Arbroath still plays their games.
Their sign even makes reference to that historic victory with the Arbroath FC 360 section (360° / 36-0).
The Quayside Restaurant
It was 6pm by that point, so I decided to make my way back to Aberdeen and searched for restaurants along the way. A fishing village called Gourdon was along my route and there was a restaurant there called The Quayside that overlooks the water and serves locally caught fish.
The restaurant had a wide selection of meal options, but I was there for locally caught fish and so ordered breaded haddock and chips with peas.
Moxy Aberdeen Airport
After dinner I dropped off the rental car back at the airport and then walked over to my hotel for the night – the Moxy Aberdeen Airport – as it was only a few minutes walk from the car rental dropoff.
This is the hotel I initially booked for the wrong date, but which still only cost 9,000 Marriott Bonvoy points for the correct night.
This doesn't count for anything in the context of the 3 Cards, 3 Continents challenge, but this one night stay is my 75th elite night of the year with Marriott and so it means I'll be requalifying for Titanium status which will allow me to select a 40k free night certificate as my Choice option – not bad for a 9k award night.
What's Next?
I head back to Aberdeen Airport in the morning for the first of three flights tomorrow that will include a unique experience that you can't get anywhere else in the world – stay tuned for what that is.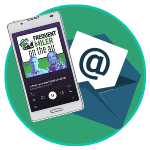 Want to learn more about miles and points?
Subscribe to email updates
 or check out 
our podcast
 on your favorite podcast platform.