Having the entire continent of Asia (theoretically) available to us for Party of 5 meant we had an untold number of accommodation options. I've no idea how long Carrie and I spent looking at hotels and Airbnbs over the course of 2-3 months, but our Slack conversations where we highlighted some of our best findings to each other is itself a magnum opus.
We ended up booking a few stays for Party of 5 that we're excited about for different reasons, but that meant there were tons more ideas we had to discard. We wanted to highlight them in this post though in case it gives you some inspiration for your future travels.
Hyatt Regency West Hanoi, Vietnam
This is a hotel that Carrie and I were both keen on trying to work into our plans, but flight routings, timings and pricing meant it simply wouldn't work out.
Part of the reason it was so eye catching is because it's a category 1 property and so costs 3,500, 5,000 or 6,500 points per night depending on if it's at off-peak, standard or peak pricing. What made it even more eye catching were the suite options available at this hotel.
As a reminder, Hyatt lets you book both standard and premium suites with points. Standard suites cost 8,000 points per night at standard pricing, while premium suites cost 10,000 points per night at standard pricing, or as low as 7,000 points per night when off-peak.
Both the standard and premium suites at this property look fantastic for the price. Standard suites are one bedroom suites with a kitchenette and include a washing machine.
Premium suites are two bedroom suites with a kitchenette and these too include a washing machine.
The hotel also has a Regency Club, so Globalist members have access to that automatically, while non-Globalists can access the Club using Club Access awards that are awarded when earning 20 and 30 elite nights (two at each milestone).
InterContinental Saigon Residences, Vietnam
Staying in Vietnam for now, the InterContinental Saigon Residences has the potential to be a great use of an IHG free night certificate. Those certificates are valid on nights costing up to 40,000 points; that's a hard limit for certificates that are offered on the IHG Select credit card at renewal (this card is no longer available for new applicants), while certificates on the IHG Premier and Business cards can be topped up with IHG One Rewards points for nights costing more than 40,000 points.
Stays at the InterContinental Saigon Residences can often be had for just under 40,000 points per night and for that you get a one bedroom residence with a full kitchen, with options with or without a balcony.
Cash rates can vary though, so be sure to check those. Room rates seem to vary from $170-$300, so the value you get from the certificate varies accordingly.
We ended up having to discard this hotel from our options as the sleeping arrangements weren't conducive to having five people get their own bed as part of the challenge. We would've had to book three rooms and so that limited the value as Greg only had a couple of IHG certificates which meant the third room would've had to be booked with points.
Henn na Hotels in Tokyo, Japan
My wife found this article online listing something like 20 cool and unusual hotels in Tokyo. Many of them were out of our price range, but there was a fascinating – and affordable – option on there: the Henn na Hotel.
As it turns out, Henn na Hotels appears to be a small chain of hotels, each of which have their own personality. The one that was listed in that article was the Henn na Hotel Maihama Tokyo Bay as it has robot dinosaurs that check you in.
We later found a property that worked better for us location-wise – the Henn na Hotel Tokyo Asakusa Tawaramachi. This hotel sadly didn't have robot dinosaurs, but it did have holograms that check you in.
In addition to that, the hotel has features like a manga comic book library, VR headsets you can rent during your stay and views of the Tokyo Skytree from their rooftop as well as some rooms.
Another selling point of this hotel is that one of their types of family rooms is a Panda-themed room. There are panda bedspreads, panda towels, panda stuffed toys and more. Many rooms have an LG Styler which apparently "sanitizes, deodorizes and freshens all in one clothing steamer closet."
It was such a unique property and so reasonably priced (considering the cash rates at other Tokyo hotels) that we went ahead and booked a couple of rooms there. We subsequently made changes to our travel plans which meant a stay there was no longer possible, but it seemed like a place that families of all ages would love.
If you're looking for a somewhat similar experience domestically, I recently discovered that there's a Henn na Hotel in New York complete with animatronic dinosaur. Having said that, it doesn't seem like the New York property has as many fun features as their hotels in Japan.
Mr & Mrs Smith: MesaStila in Yogyakarta, Indonesia
At the time of researching our accommodation options, Mr & Mrs Smith: MesaStila was bookable through IHG. Hyatt recently announced that they were acquiring Mr & Mrs Smith, so MesaStila will hopefully become bookable with Hyatt points in the future.
For now though, this too can be a great use of IHG free night certificates. As per the description on IHG's website:
Encircled by eight volcanoes and situated near Yogyakarta, hotel MesaStila's 22 hectares are dotted with groomed gardens, coffee plants and authentic Dutch colonial buildings. The delicious coffee is an unsurprising highlight of this former coffee plantation, and the award-winning spa – boasting one of Indonesia's only Turkish hammams – makes exquisite use of products grown and processed onsite.
Guests get a 20% discount on a spa treatment as well as a bag of coffee when checking out.
It's the property itself which caught my eye though. It looks stunning, with an infinity pool overlooking the forest and volcanoes.
It can often be hard to find award availability at Mr & Mrs Smith properties with IHG, but MesaStila appears to be an exception as I found availability on quite a few dates, with seemingly more than one room bookable with points or free night certificates (there was sometimes a label stating 'Only 2 remaining').
The standard rooms bookable with points and certificates are Plantation Villas, Here's how they're described:
These one-bedroom villas, now fully restored, are the original plantation bungalows. They comprise a sleeping area with a beautiful four-poster bed in solid teak, a living room and an ensuite with a large bathtub.
Staying at this hotel didn't work for the purposes of our Party of 5 challenge because we needed to be able to book rooms with a total of five beds. The villas don't have a sofabed, while rollaway beds don't appear to be an option either. However, this seems like a lovely place for a couple to stay.
Holiday Inn Resort: Batam, Indonesia
This isn't a hotel we actually considered for the challenge, but it has the potential to be a great place for a family of five to stay who are traveling to Indonesia, especially with younger kids. There's a spa for the adults, pool for the entire family and the Panda Kids Club which offers activities including:
Animal Towel Folding, Fish Feeding, Make your own Pizza, Building Sand Castle, Face Painting, Henna Body Painting, Arts and Crafts and many more.
Cash prices are very reasonable, with two bedroom suites that can accommodate five people available from $85 (in reality, $100 with taxes and fees), although pricing will vary depending on your dates. These rates include breakfast for the entire family, plus at Holiday Inn, Holiday Inn Select, Holiday Inn Resort and Holiday Inn SunSpree Resort hotels around the world, kids eat free. Two children per adult can eat free, so two parents can have up to four kids eating free when the parents themselves are eating.
For couples or families with only one child, you can book one bedroom suites from only $56 per night (in reality, $70 per night including taxes and fees). This rate also includes free breakfast.
The reason I'd originally checked out this hotel is because you can also book award stays costing only 10,000 points per night which includes one of the one bedroom suite options. 10,000 IHG One Rewards points can often be bought for only $50, but I don't think award stays include breakfast, so you might end up being better off booking a paid stay if you'll want breakfast included, especially because you can earn cashback via a shopping portal and earn points on the stay too.
Alila Manggis, Indonesia
Indonesia has a ton of cheap properties, both for cash and award pricing. One such example is the Alila Manggis which is a category 1 property in the World of Hyatt program and so costs 3,500, 5,000 or 6,500 points per night.
Here's how Hyatt's website describes the property:
One of Bali's best kept secrets, Alila Manggis is a secluded, stylish seaside resort in Manggis, East Bali. Set amidst a coconut grove, the resort nestles between the sea and the majestic Mount Agung, Bali's most sacred mountain. All rooms and suites face the ocean with clear views across the straits to Nusa Penida. A contemporary interpretation of traditional Balinese architecture is artfully combined with modern amenities to create a relaxed environment in harmony with its natural surroundings.
The downside to this property is that they only have one type of suite – a 1,220 sq ft Seaside Suite – but this doesn't appear to be bookable with points. That means you end up in a standard room with 1 king or 2 twin beds which is 364 sq ft.
Reviews of the property both on Hyatt's website and TripAdvisor are excellent. With it being a category 1 property, there's also the potential for good value on award stays too. If you can find off-peak dates (more than half of October 2023 is off-peak), you'll only have to redeem 3,500 points per night.
Cash pricing is ~$150 per night with taxes and fees, so you're looking at 4.29cpp of value.
The lack of any suite options meant we didn't fit this into our plans, but part of me is regretting that. That's because when writing our predictions for what Team SFO will be planning, Carrie reminded me that Greg had published a wishlist of hotels he wanted to stay at and the Alila Manggis was number 3 on that list.
Alila Solo in Surakarta, Indonesia
This is another category 1 Alila property in Indonesia and is one that we would love to have made work. However, we struggled to find many interesting activities to do nearby, so we'd have only been traveling there for the property itself.
If you're happy to do that – or know of some great activities to do in or near Surakarta – this looks like an excellent place to stay on points. Unlike the Alila Manggis, the Alila Solo has both standard and premium suites available. It was their premium suite – the Alila Suite – that particularly caught my eye seeing as it's bookable for only 7,000, 10,000 or 13,000 points per night (depending on if it's off-peak, standard or peak) and includes a terrace and private plunge pool overlooking the city.
Airbnb – Treehouse De Valentine in Philippines
In addition to looking at hotels that potentially offered great value using points, we looked at tons of Airbnbs too. Airbnbs had particular appeal for the purposes of our challenge as they make it easy to filter for properties with at least five beds, while also having properties that are less cookie cutter than some hotels.
Carrie found all kinds of awesome-looking properties. One such example was this treehouse in the Philippines. It has five beds, a river running along outside it, a wooden bathtub, hammocks, balconies and more. It looked like breakfast was included, it has great reviews and the property overall was simply stunning.
The downsides were that it was a little harder to get to in terms of finding flights for the five of us, plus it seemed like internet had the potential to be an issue. Some reviews state how excellent the internet is, while others say it didn't work at all. We were considering two days there, so potentially being without Wi-Fi could've been problematic seeing as cell signal there can be spotty too.
Airbnb – Tree House Hideaway in Chiang Mai, Thailand
Another beautiful-looking treehouse Carrie found was this one in Chiang Mai. It has four bedrooms, ten beds and the views are simply stunning. It also includes guided tours and so seemed fantastic.
As with several of the accommodation options we looked at though, getting to the property would take some time. We'd first have to get to Chiang Mai (which involved taking connecting flights from elsewhere with long layovers), then it'd be a 1.5 hour drive from Chiang Mai. Getting to our next destination would then require the same rigmarole which effectively meant two full days of traveling just to and from the treehouse. With us responsible for only six days of the Party of 5 trip, this unfortunately would've cut into too much of our time. If you're not on such a time crunch though, it looks like a lovely place to stay and has many excellent reviews.
Amex Fine Hotels + Resorts – St Regis Macao
Greg had mentioned in his post explaining the Party of 5 challenge that he'd give bonus points for using certain hotel booking options such as certain hotel free night certificates, the $50 Chase Sapphire Preferred hotel credit, etc. Another of those options was the $200 FHR credit on personal Amex Platinum cards. We had a hard time finding anywhere that would work for our dates for cities we could get to in a reasonable amount of time.
One of the more interesting options we did find was the St Regis Macao. At only $215 per night ($247.68 including taxes and fees), this meant the out-of-pocket cost would only be $47.68, plus it would include free breakfast for two and a $100 property credit. Not to mention the fact that we'd earn elite night credits, points and receive other benefits from our status with Marriott Bonvoy.
This option didn't work out though. For starters, that's the price for a room with one king and we need five beds. They have a room with two queen beds for $277.03 including tax, but it doesn't look like they accommodate a rollaway bed (or have a sofa bed) and so it would still only sleep two of us. That would mean booking two rooms with two queens as well as a king room. At that point the property made less sense as there were only two FHR credits on offer.
For an actual family of five though, booking two rooms would be more doable, while a family of four could potentially all fit into a room with two queen beds. For $77.03 out of pocket for the night, that's a great deal. Even though only two people would be eligible for the free breakfast, the $100 property credit could hopefully be used towards breakfast for the two children (the website isn't clear as to what the property credit covers).
Hyatt Regency Jaipur Mansarovar
Asia has a wealth of category 1 Hyatt properties. One of the most intriguing ones I came across is the Hyatt Regency Jaipur Mansarovar as its palatial design is stunning.
Getting five of us to Jaipur within the confines of the challenge – particularly with the dates we'd be traveling and the fact that we'd be starting off in Tokyo – meant this idea got discounted fairly quickly. Another issue challenge-wise is that all the suites available during those dates only had one bed in them, so we'd either need five suites or we'd need to book one or two standard rooms with two twin beds.
Hyatt Regency Kinabalu in Malaysia
Another fantastic-looking category 1 Hyatt property was the Hyatt Regency Kinabalu in Malaysia. Some of the dates during our trip were at off-peak pricing which meant standard rooms were only 3,500 points per night, standard suites were 6,500 points and premium suites were only 7,000 points.
The premium suite is 92.6 sq m which is almost 1,000 sq ft and includes a separate living room, a large walk-in closet and access to the Regency Club lounge which is awesome for people who don't have Globalist status or Club Access Awards.
This was sadly another place where we couldn't get flights to work out, but I'd love to check it out in the future.
Airbnb – Hilltop Pool and Villa in the Philippines
This was another great Carrie find which is at the top of a hill. As a result, it has beautiful views, plus it has five bedrooms which meant we could each have our own bedroom. It includes an in-house cook, a private pool, paddling pool, games room, basketball court and more.
Sounds perfect right? It was indeed perfect, other than getting there. This was another property where it would be too expensive and/or time consuming to get there. For a family of five – or larger – who has more time though, this could be a lovely option.
Airbnb – Exclusive Hobbiton Inspired Retreat in the Philippines
The final option we wanted to highlight was one we would love to have booked for Nick due to his famed love of all things Lord of the Rings 😉
There were four bedrooms with five beds and it seemed like a fun place to check out. This property has spotty cellphone signal and no Wi-Fi though, so spending a couple of days without any of us being able to do any work was a deal killer for us. If you don't mind getting offline and love the LOTR universe, this could be the place for you.
Questions
Have you stayed at any of these properties? If so, what did you think? Also, do you have any tips for other hidden gem accommodation options in Asia? If so, share them below to help give inspiration for other readers.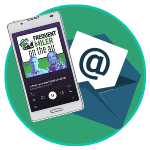 Want to learn more about miles and points?
Subscribe to email updates
 or check out 
our podcast
 on your favorite podcast platform.