When Nick and I were researching destinations in the Americas for this year's Party of 5 Challenge, we really wanted to spend some time in South America and, at the same time, spotlight the great value that can be had by booking LATAM with Alaska Mileage Plan. We were thrilled to find five business class seats on LATAM's 10 hour non-stop flight from LAX to Santiago and, suffice it to say, the whole team was impressed. It was most of our pick for second-best flight of the trip and Stephen actually preferred his experience on LATAM over ANA Suites a day earlier.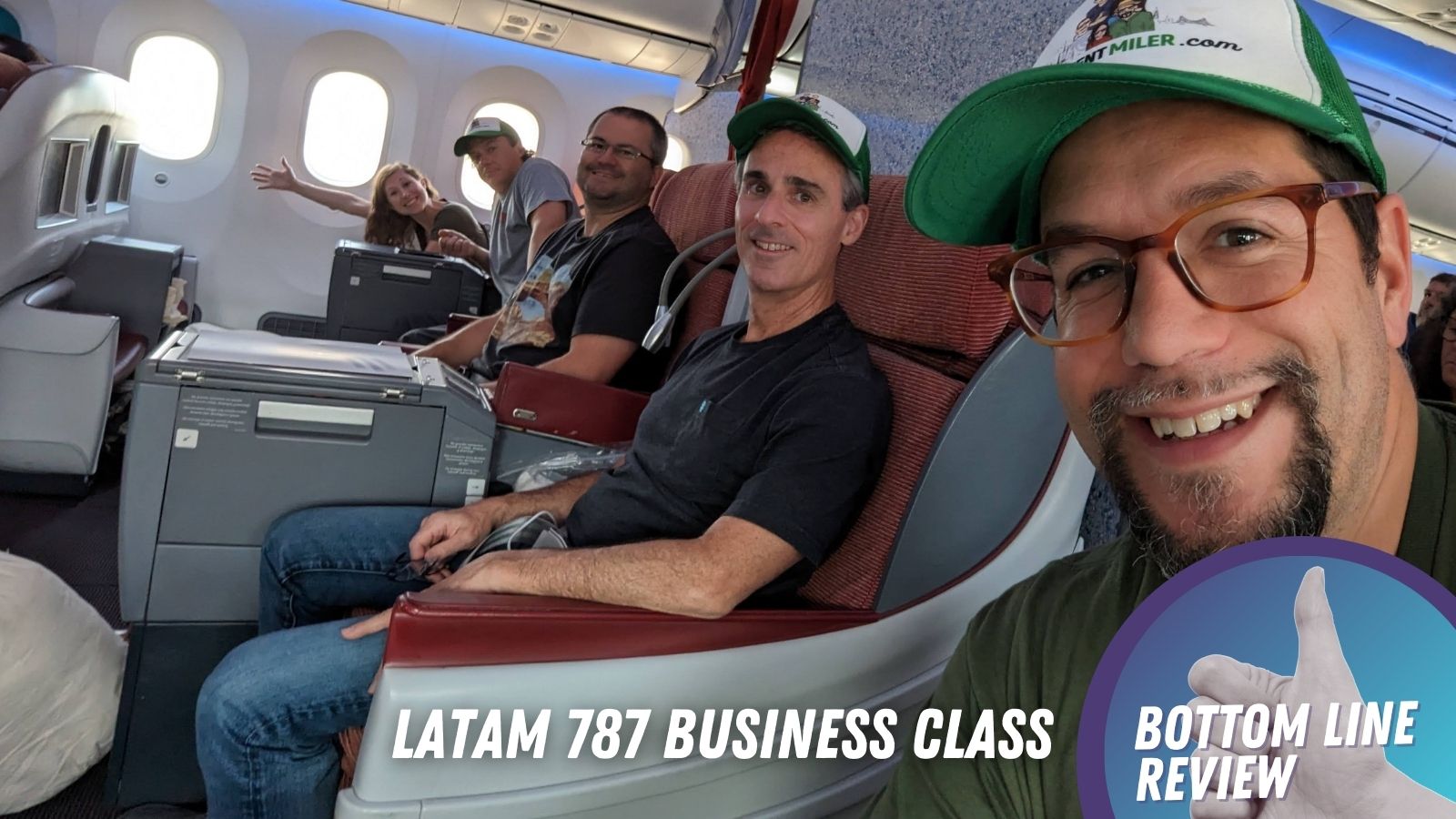 LATAM Airlines 787-8 Business Bottom Line Review
LATAM's 787-8 business class is a very pleasant way to get to South America, especially if travelling with a partner. The seat is spacious and comfortable; the service warm and friendly. The food was great and we found the cabin temperature (often roasting on long-haul flights) to be perfect for sleeping, aided by the cozy bedding. It's got some downsides: there's little privacy between seats, the IFE is average and there's no WiFi. Still, for us the pros outweighed the cons and the whole team enjoyed the experience. Thumbs Up.
How we found it: Using Alaska's reward calendar, we were able to find several days with saver availability for four people. At one point, it went up to five, but by the time we were to finalize, it was back down to four. We went ahead and booked four (after looking at how many seats were sold), hoping that more seats would open up and one did within a day or two. LATAM seems to make quite a bit of space available to partners on this flight.
How we booked it: We booked using Alaska Mileage Plan, which charges just 45,000 miles + $19 each way in business class to/from South America on LATAM. Alaska also offers a free stopover on a one-way award, which we used to go from Santiago to Buenos Aires. The flight to BA added an additional $25 in taxes.
Cash Price: ~$4,600pp, including the flight to Buenos Aires
Route: Los Angeles (LAX) – Santiago (SCL)
Ground Service:

Check-in: There were two dedicated check-in counters at LAX. The folks at the desk were fun. But, boy, it was slooooow. They also created some confusion by telling us that we should go to the Qantas First Class lounge pre-departure, which wasn't correct.
Departure Lounges: In LAX, LATAM sends business passengers to the general Oneworld (OW) International Business Lounge in the Tom Bradley Terminal that Cathay Pacific, Qantas and other OW members use. It's a massive lounge that's always busy, but usually avoids feeling crowded because of the size. In Santiago, the recently-remodeled LATAM Lounge is the largest lounge in South America and it's beautiful. It's 43,000 square feet and has terrific nooks and crannies throughout, with sleeping rooms, kid's play area, multiple bars, individual work stations, an art gallery and ironing and shoe-shine service. The food and beverage were great.

Business Class Seat:

Comfort: The LATAM 787-8 has 30 business class seats that are arranged 2-2-2 over one cabin. Each seat has a generous 23″ of width and is 72-75″ long when in lie-flat mode. Even my 6'3″ frame had plenty of room. Because of my surfboard-length feet, the footwells in many business products can feel pretty cramped. Here, your feet are completely free, so have the same 23″ of width that the rest of your body does, making moving around and turning over much easier. We all loved the well-padded seats and provided bedding that was surprisingly comfy. I don't like the 2-2-2 configuration because of the lack of aisle access for the window seats…you either have to climb over or be climbed over. As for the seat itself, we found it be very comfortable overall.
Storage Space: There's quite a bit of storage in the seat. Under the footrest, there's a compartment that easily fit everyone's carry-on and shoes. There are 3-4 additional compartments next to the IFE screen that can hold cellphone, water, tablet, etc. If there's one haggle, it's that there's only one small pocket next to the actual seat. Upon boarding, there's an amenity kit and a bottle of water there, and it's not really big enough to store laptops or bigger items. Still, there's plenty of storage without having to use the overhead compartments.
In-flight Entertainment (IFE): The 787 has a 15.4″ In-Flight Entertainment screen that's not the worst in the world, but it's nowhere near the best either. The lack of privacy might bother some here, as you can easily see what the person in the seat next to you is watching. The headphones are adequate, although not really noise-cancelling. The selection of movies and shows is pretty good, with both new releases and a significant back catalog in both Spanish and English.

Food and Beverage: All-around, very solid. It doesn't have the plating pizzaz and fine-dining aspirations of some Asian/Middle-Eastern carriers, but everything was tasty and well-cooked. Stephen and I both loved our steak entrées and Nick was similarly-impressed with his ravioli. The wine/beverage list is compact, but well chosen, with an understandable focus on Chilean and Argentinian wine.
Service: I've heard mixed reports about the service on LATAM. I flew it twice on this trip, once on the flight with the team and then on my way back. Both times, I found the flight attendants to be prompt, warm, fun and unintrusive. It's not over-the-top engagement or anticipation, but we enjoyed it and felt well cared-for.
Cabin Ambiance/Temperature Control: This will be probably the most divisive aspect of the product for many folks. It's the opposite of the current trend in business class that tends towards a more-private, "suites" feeling. This is completely open and you can see throughout the whole cabin. Nick really liked the open feeling, I can appreciate some people not appreciating the lack of privacy. Lighting is well done both during the day and evening. A highlight for Stephen and I, who often roast on long-haul flights, was the terrific temperature control. It was never too hot or cold, but during sleep had a slight, pleasant slight chill that was perfect for sleeping underneath the bedding.
Internet: None.
Amenity Kit: Includes slippers and a variety of L'Occitane toiletries, facemask and earplugs.
Would I choose to fly it again?  I already did, choosing to fly it on my return to the US. And I would again. It's not the fanciest business class in the world, but it does what it needs to and provides a well-priced, comfortable way to get between the US and South America.
Pros and Cons
Pros
Great value points option to South America from US
Spacious seat that's 75″ long in lie-flat mode
Service is unintrusive and warm
Good catering across the board
The bedding is awesome and the seat is very comfortable for sleeping
Great cabin temperature
Cons
Lacks privacy between seats
For some folks, the open cabin will feel great. For others it will be a detractor
2-2-2 seating means that the window seats don't have direct aisle access
No wifi at all, a pain for folks needing to do any work
Average-substandard in-flight entertainment screen
Image Gallery
LATAM Airlines 787-8 Business Class
Cabin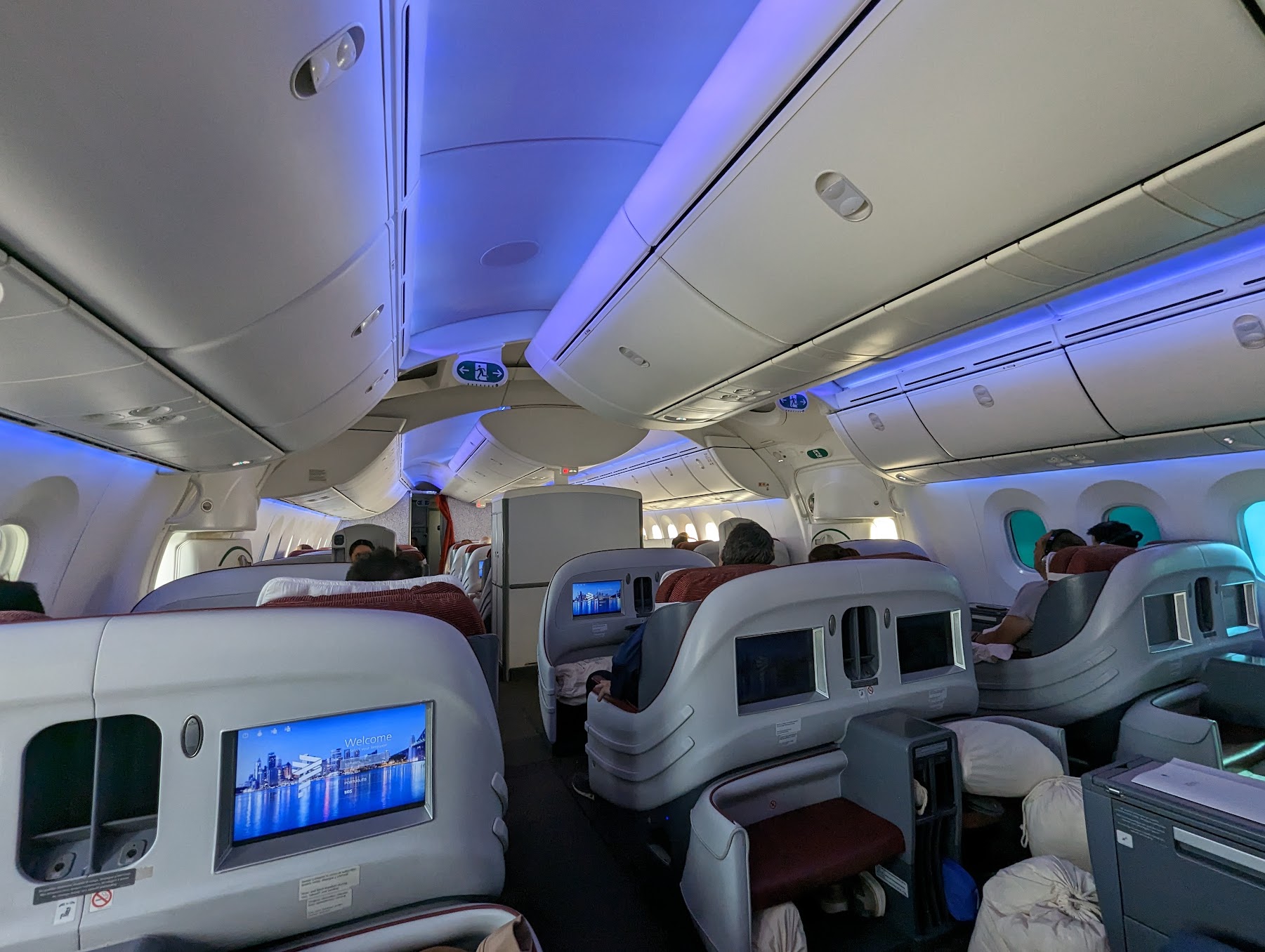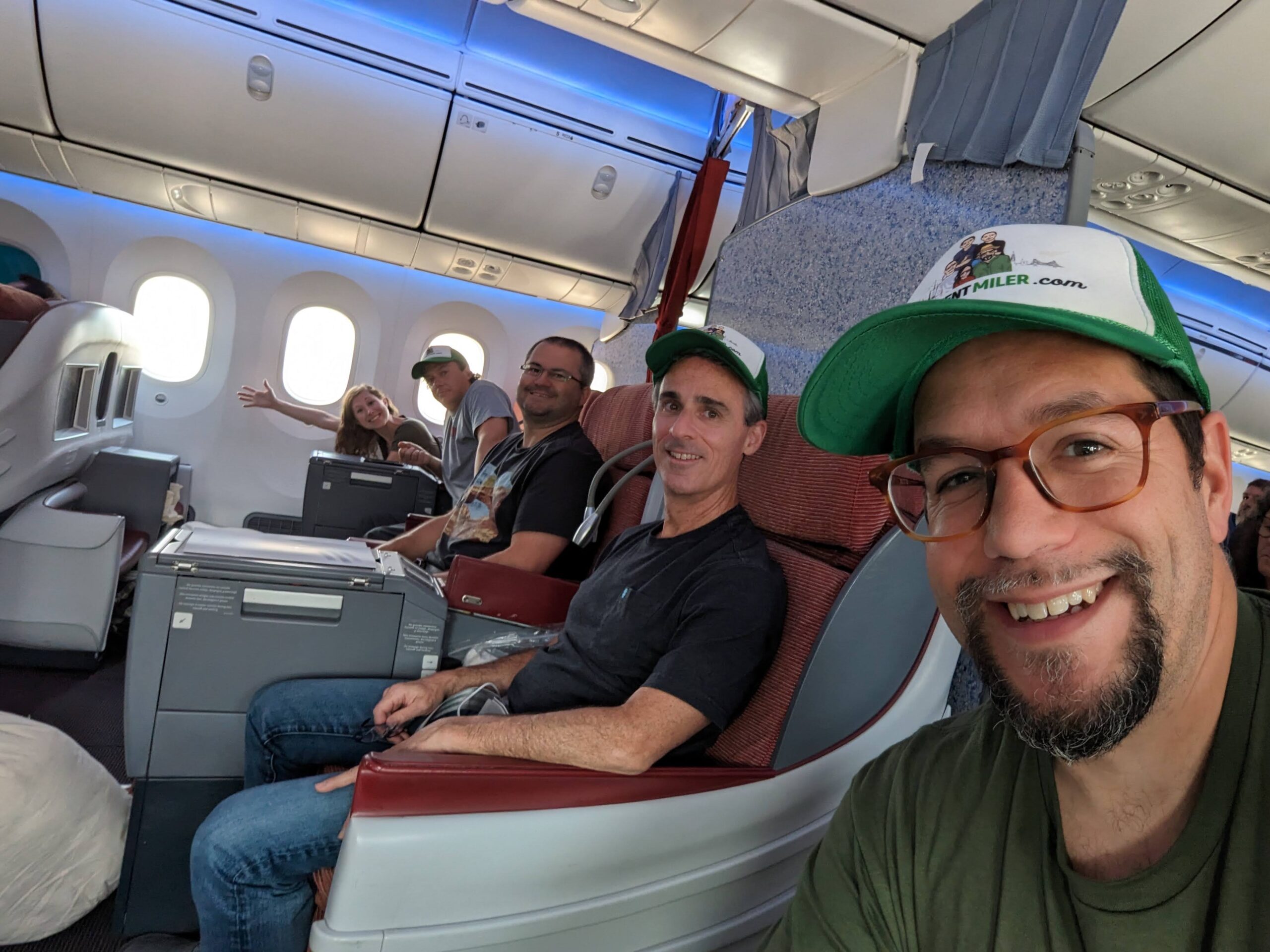 LATAM Airlines 787 Business Class Seat
LATAM Airlines Business Class Food and Beverage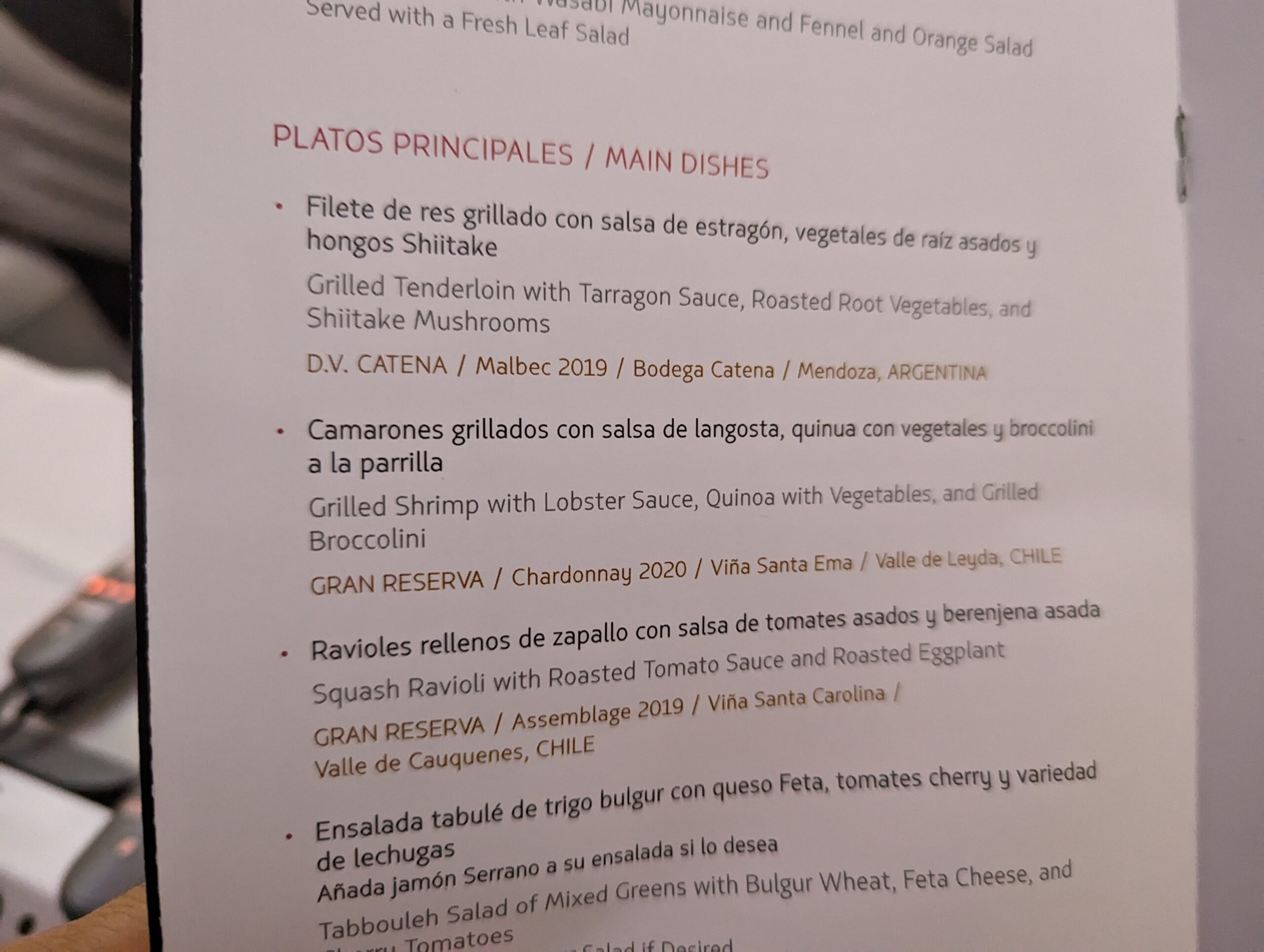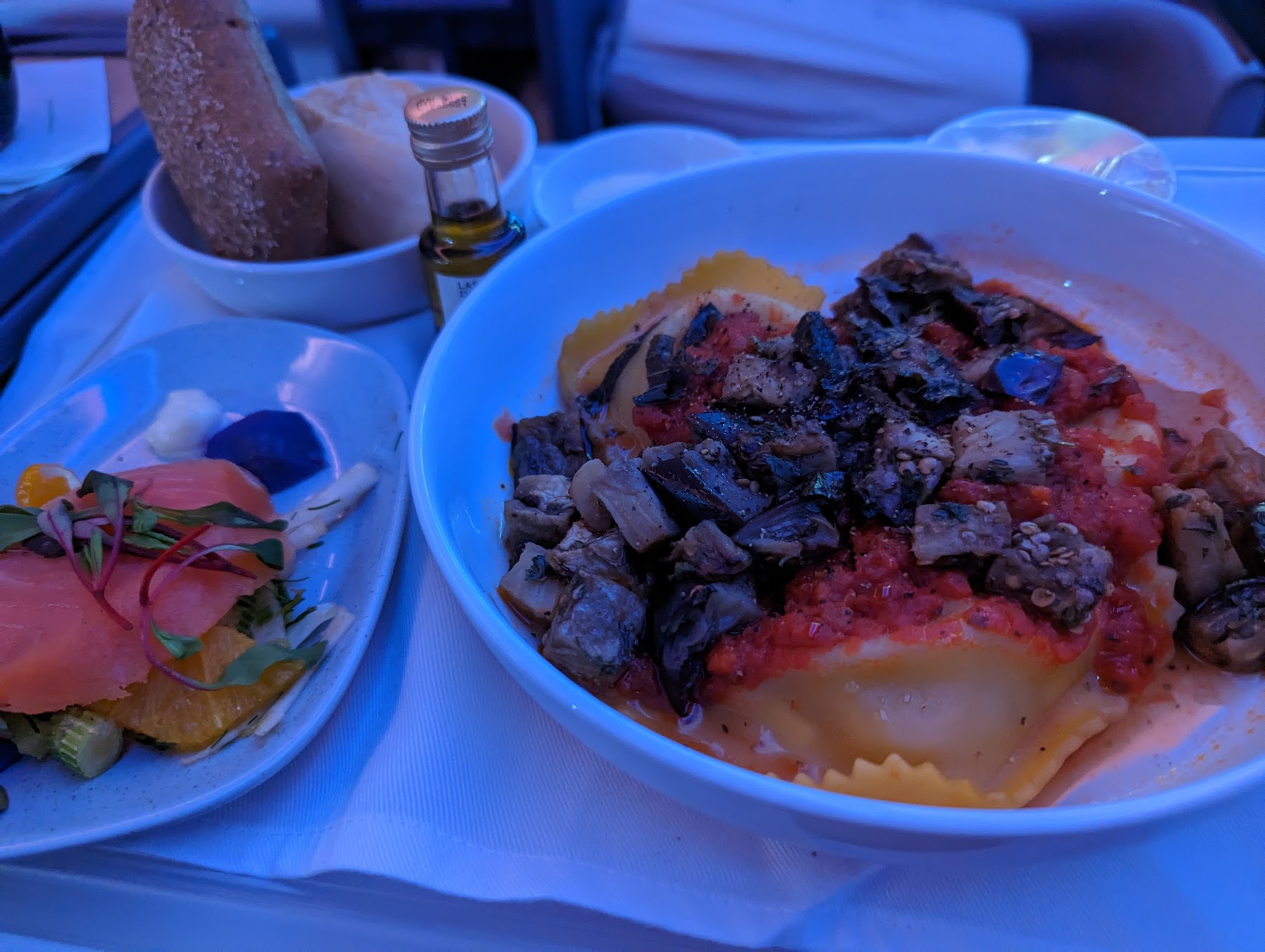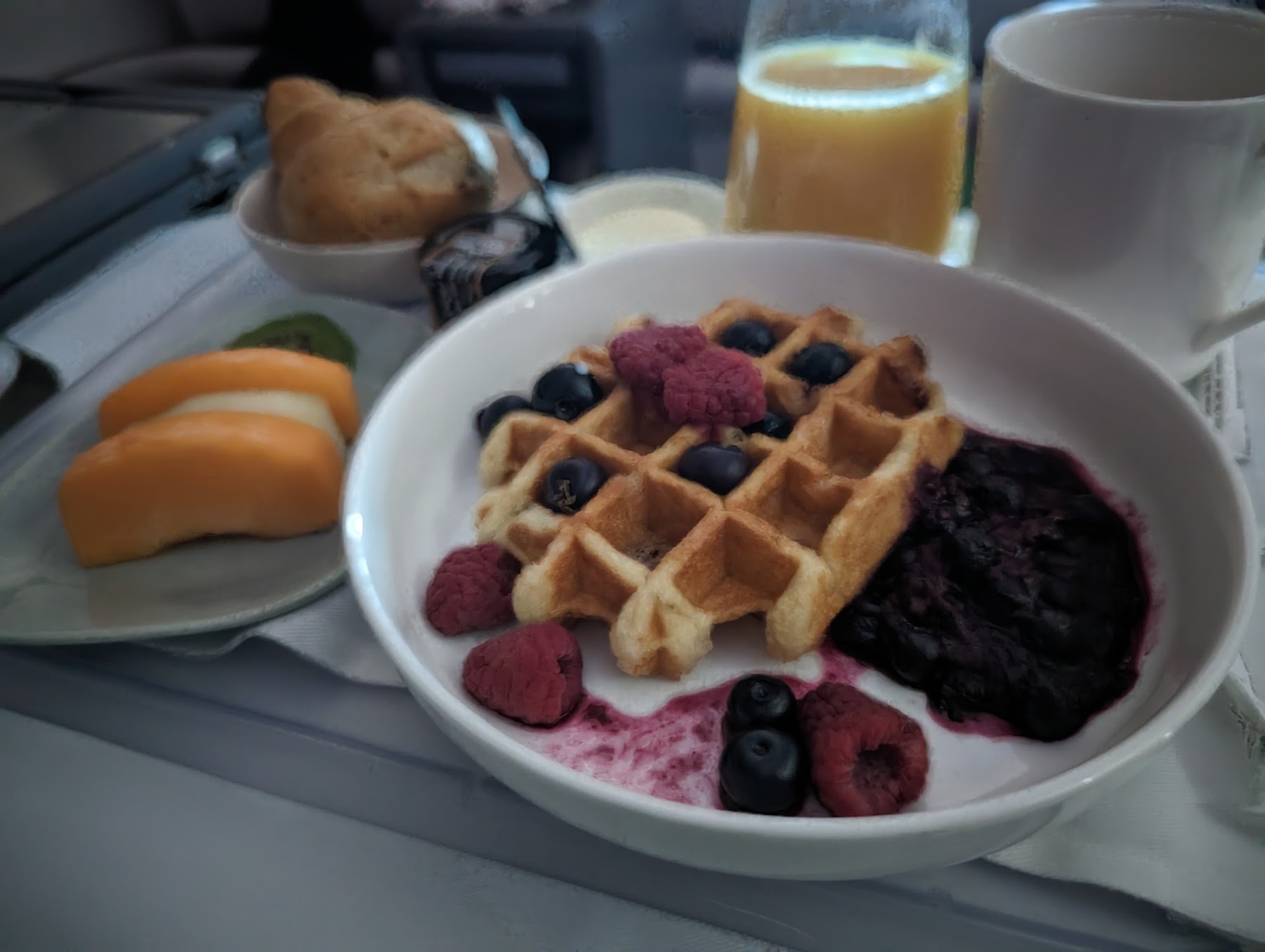 LATAM Lounge Santiago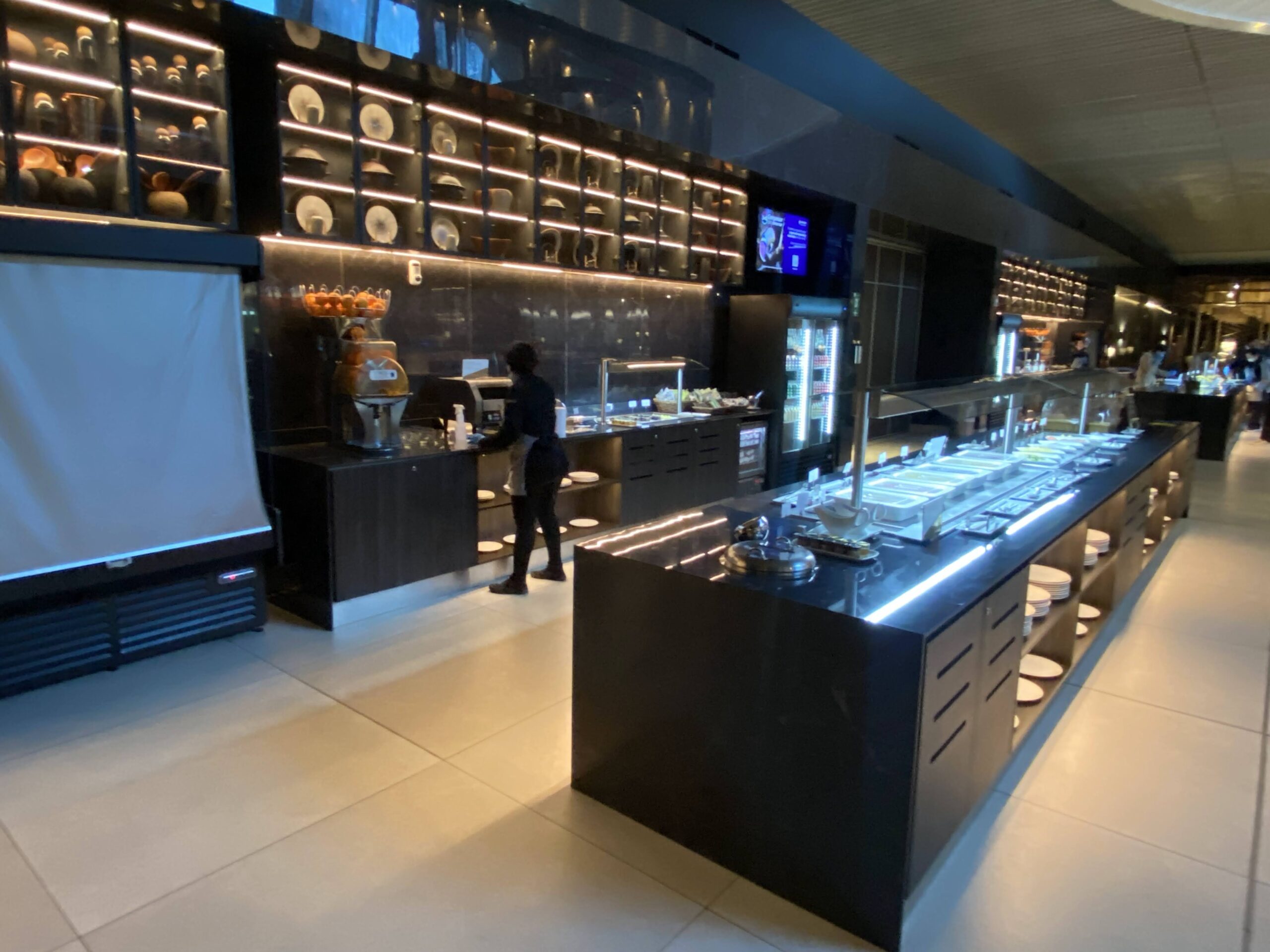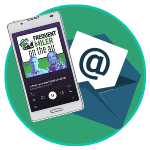 Want to learn more about miles and points?
Subscribe to email updates
 or check out 
our podcast
 on your favorite podcast platform.