Last Spring, my wife and I were able to take a lovely two-week road-trip in Jordan during Ramadan. After traipsing around the country, we wanted to spend a couple of days relaxing by the Dead Sea, famous for high salinity that makes folks incredible buoyant (and can sting freshly-shaven faces, FYI). We found good rates at the Hilton Dead Sea Resort and, armed with a couple of $250 resort credits from the Hilton Aspire Card, decided to give the place a look-see.
Hilton Dead Sea Resort Bottom Line Review
The Hilton Dead Sea Resort is the rare hotel that's actually greater than the sum of its parts (helped out immensely by the richly atmospheric Dead Sea area). Outside of the views, nothing is particularly stellar, but there's enough positives to make it a nice place to while a way a couple of days. Awards are often a poor value, but elite members are effectively given breakfast and dinner to go along with complimentary mud treatments and room upgrades. That, combined with frequently low cash prices, can make the property an excellent value.  Thumb's Up
Price: During our dates, awards were pricing around 50,000 pts/night, while cash prices were ~$110/night. We still had two Hilton Aspire $250 resort credits to burn, so we booked three nights at cash rates and then split the check between the two cards with credits on them at checkout. The two credits completely covered all of our lodging, food, drinks and even some laundry…and we had about $20 left over.
Value: Using points, it's usually a poor value. I rarely saw an award night that priced out much above 0.3 cents per point and it's sometimes under that. Cash prices can be very good as an elite member, often as low as $90-110/night. Since this includes breakfast, heavy evening hors d-oeuvres and mud treatments, it makes for a pretty affordable all-inclusive-ish stay.
Location: Located in Sweimeh, on the northeast corner of the Dead Sea. It's about 25 minutes from the King Hussein border crossing into Israel, 20 minutes from the Christ Baptismal Site and 45-50 minutes from Amman. Like quite a bit of the Dead Sea, there's not a ton of food options nearby, although this is walking distance from a mall that has a few restaurants on offer.
Room: We booked a classic room with one king and were proactively upgraded to a 345sq ft King Deluxe Room with a balcony and a sea view. The room itself was just ok, feeling more like a Florida Doubletree or Hampton Inn than a "resort and spa." The highlight was undoubtedly the balcony, where we enjoyed morning coffee, sunsets and evening nightcaps. The first night, the bugs ate us up. After that, we were smart and sprayed up when we went out after dusk.
Parking: Complimentary self-parking. Valet parking is 2 JOD/night (~$3). In practice, it's faster to walk the the 30-40 feet to the self-parking lot than wait for the valet to bring the car around.
Resort/Destination Fee: None.
Internet: Good towards the center of the resort, sketchier the further you get out towards the edges.
Service: Oddly variable. Some folks were warm and efficient, ready to help as needed. Others were oddly dismissive. We watched a couple of front desk agents completely ignore guests waiting for help, another almost bit a guest's head off for asking about towels. It should be noted that this very well may be due to fasting during Ramadan, so I don't want to draw any large conclusions from it. This was also the only hotel we visited in Jordan that made us leave alcohol that we had brought for our room in our car. Our bags were x-rayed every place we stayed, but here they made us remove the booze, saying that we could order anything we wanted from the bar (they did let us keep a couple of beers).
Turndown service: Nightly.
Dining:

1312: Dinner-only, Middle Eastern/Jordanian restaurant with nightly, live music. This is where the Diamond "snacks" service is and it also has a decent selection of Lebanese wines and Shisha. The majority of the seating is outside around the water features. Nice sunset and evening hang-out spot. Open daily 4pm-12am.
Bacchus: Lunch and dinner-only Italian restaurant located behind the "adult" pool. Probably the least appealing of the dining options from a view perspective. Open daily from 1pm-10:30pm.
Spectrum: All-day, buffet restaurant located on the lower ground floor. This serves as the breakfast restaurant in the morning and then transitions to lunch and dinner service. There is a nice balcony that overlooks the property and the Dead Sea. Open daily, 7am-11pm.
Sky Lounge: Rooftop bar with panoramic views of the Dead Sea and the surrounding mountains. Supposedly has a DJ most nights. We were unable to visit, as the lounge was closed during Ramadan. Open daily from 8pm-late.
VUE: Coffee and sweets counter located on the lobby level. The views from the seating areas are terrific. Seemed to have irregular hours when we were there (perhaps due to Ramadan).
Infinity: Pool bar with both cocktail and swim-up service. Note that this is also closed during Ramadan. Open for drinks and snacks daily from 9:00am-7pm.
Spa: The primary feature of the "spa" is the complimentary (for guests) Dead Sea mud treatments at the beach. You're covered in mud with a bit of a massage, you let the mud dry and then you wash it off in the Dead Sea. You can also get good-value massages on the beach or at the pool.
Fitness Room: Located next to the club lounge on the lower ground floor. For a resort of this size, it's pretty small and heavily-weighted (pun!) towards cardio equipment. It would be hard to get a full resistance workout in.
Hilton Diamond Benefits: 

Room Upgrade: We booked a standard room and were upgraded to a ~344 sq ft King Deluxe Room with a sea-view balcony.
Free Breakfast: Breakfast buffet served daily at Spectrum Restaurant. It's a fairly extensive spread, with a mixture of Middle Eastern, Asian and Western options. Includes made-to-order egg dishes and a huge variety of pastries, as well as espresso drinks.
Club Lounge: There is a club lounge and during our stay it was open, but not serviced with any food or beverage options. Instead, the hotel served elite members an evening, three-course "snacks" menu at restaurant 1312. This included hot and cold mezze along with a massive fruit plate for dessert. The food was pretty good and was easily enough for dinner.
Late Checkout: Upon asking the night before we left, we were given a 2pm checkout.
Welcome Amenity: Two packages of (rather tasty) dates were waiting for us in the room.

Would I stay again?  Yes, but probably not on a points stay due to the high relative cost of awards. As an elite member on a cash stay, it's can be a very good value.
Pros
Marvelous Dead Sea views from almost the entire property
Evening complimentary "snacks" menu makes this almost full board for Diamond members
Private beach with complimentary mud baths
Good elite recognition
Breakfast is fairly extensive with a variety of options
Cons
Rooms are uninspiring (with the exception of the sea view balconies)
Uneven service
Subpar fitness area
Very strict about bringing your own alcohol to your room
Balconies can be fairly buggy at night
There's a lot of relatively forward cats at 1312 at night. If you don't like them, this could be irritating.
Image Gallery
Hilton Dead Sea King Deluxe Room with Sea View
Hilton Dead Sea Resort Restaurants
1312 (elite "snacks")
Spectrum (breakfast)
Bacchus
VUE
Sky Lounge
Hilton Dead Sea Resort Beach Area
Hilton Dead Sea Resort Pools
Hilton Dead Sea Resort Club Lounge
Hilton Dead Sea Resort Common Areas
Hilton Dead Sea Resort Fitness Area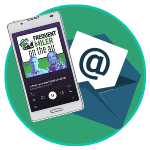 Want to learn more about miles and points?
Subscribe to email updates
 or check out 
our podcast
 on your favorite podcast platform.