Update 11/22/21: Several readers reached out via email, Twitter, and our Frequent Miler Insiders Facebook group earlier this evening to let us know that they noticed sometime today that the expiration dates on some existing free night certificates have updated.
Those certificates which were scheduled to expire during the first half of 2022 are now showing an expiration date of 7/1/22. There hasn't been any official announcement from Hilton, but I took screen shots of some of our own free night certificates last Thursday 11/18 when we originally published this post and then again today. You'll notice that the two certificates now shown here with 7/1/22 expiration dates were just a few days ago scheduled to expire 1/3 and 5/1 (compare with that older screen shot further down in the post).
As a reminder, Hilton free night certificates currently have varying extension policies:
Hilton free night certificates issued before May 1, 2020 now appear to be valid through July 1, 2022
Hilton free night certificates issued between May 1 and December 31, 2020 are valid for 24 months from the date of issue
Hilton free certificates issued between January 1 and December 31, 2021 are valid through December 31, 2022
I really wish that Hilton would simplify and make all existing certificates and those issued this year valid through the end of 2022, but short of that this is still excellent news for those who were sitting on certificates soon to expire (and now that we can easily see certificate expiration information online, this will be much easier to track). I imagine Hilton will make an official announcement about this any day now, but it's great that we can now see these certificates in our online accounts and keep am easy record of extensions like these.
The original post about seeing certificates online follows.
~~
Finally! We can now see Hilton free night certificates in our Hilton Honors accounts!
US Credit Card Guide reported this today and it is an awesome enhancement. You can now see outstanding certificates, the last few digits of the certificate numbers, and the associate expiration dates. That's all great news.
According to US Credit Card Guide, you can only see these certificates in your account if you currently have one of the co-branded Amex Hilton credit cards. If you do not have one of the cards, even if you have valid certificates, they apparently will not show up.
You still need to call to book these free night certificates, but the fact that you can easily see how many you have and now have at least a few digits of the certificate number to look up if you need to search your email will certainly be helpful.
Unfortunately, these are not yet showing up in the app, but they do show up both on desktop and in a mobile browser.
I further love that they make it clear which free night certificates are associated with anniversary free nights and which are associated with $15K spend on qualifying cards. That helps for tracking when things post and knowing which certificate is which in case something fails to post.
Overall, this is an excellent enhancement that should make it much easier to use these certificates. Now if Hilton would make these bookable online and and extend the January 3rd certificates, we would be all set.
H/T: US Credit Card Guide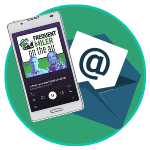 Want to learn more about miles and points?
Subscribe to email updates
 or check out 
our podcast
 on your favorite podcast platform.