Hilton Grand Vacations is currently offering a decent vacation package that requires attending a two-hour timeshare presentation. You get 3 nights of lodging in one of six specific locations plus 50,000 Hilton Honors points for $149 + tax.
Nick recently did a Bluegreen Vacations timeshare presentation and felt great about the deal. The presentations itself are lengthy but, if you're able to get your "no" face on and can use travel to one of the included locations, this could be a pretty good deal.
The Deal
Hilton Grand Vacations is offering a vacation package that includes 50,000 Hilton Honors points and one of the following:

4-day/3-night stay for $149 + tax in Orlando, Florida; Las Vegas, Nevada; Myrtle Beach, South Carolina; Scottsdale, Arizona or Virginia Beach, Virginia
3-day/2-night stay for $199 plus tax in Washington, D.C. at a participating hotel within the Hilton portfolio of brands (valued at $175-$500/night).

Must purchase by March 14, 2023
Must travel within 12 months from date of purchase
Must attend a two-hour travel presentation
Key Terms
Offer expires 3/14/23
Not eligible to participate if you've attended a Hilton timeshare presentation within the last year
You must attend a two-hour timeshare sales presentation to participate in this promotion and present current government-issued personal identification, such as a driver's license or passport, at time of sales presentation.
If married or living together, couples must attend sales presentation together; individuals may purchase separately.
Offer valid one per family only. No groups, consisting of more than one couple traveling together, permitted.
If you do not meet the qualifications of this promotion or attend the presentation, the difference between the special preview package price and the currently published nightly rate for the applicable resort at that time, plus premium costs and taxes, may be charged to your credit card.
Accommodations as specified in the Vacation Package offer may include a standard double hotel room at a Hilton portfolio hotel or a studio or suite at a Hilton Grand Vacations resort (valued at $175-$500/night) except in South Carolina, where accommodations at another brand hotel may be offered.
Packages expire 12 months from date of purchase unless otherwise stated in the offer you received. You have up to 12 months to use your preview package unless otherwise stated in the offer you received.
A $19.95 charge applies to each reservation change made up to 30 days prior to arrival. Should your plans change within seven (7) days of your scheduled arrival, requiring a change of your reservation or arrival dates, the equivalent of one (1) night at the currently published rack rate will be applied to the cost of the package.
Preview package price is non-refundable.
Quick Thoughts
Hilton Grand Vacations comes out with variations on this basic offer somewhat regularly. This particular one is good for stays in Orlando, Las Vegas, Myrtle Beach, Scottsdale, Virginia Beach or Washington, D.C; the one caveat being that the D.C. package is $50 more than the others and get you one less night's lodging.
In exchange for agreeing to attend a 2-hour timeshare presentation, you get 3 nights lodging (2 in D.C.) and 50,000 Hilton Honors Points for $149+tax (and an additional $19.95 for changes made up to 30 days prior to arrival). You buy the package now and then have 12 months from the date of purchase to use it, but you can't check in sooner than 30 days after purchase. Note that the points will not post until after you travel, so you won't get them instantly.
Our reasonable redemption value for Hilton Honors Points is .48 cents per point, so you're getting around $240 in value from the points alone. Throw in three nights' lodging and the deal gets interesting, especially if you need travel to one of the included destinations.
Timeshare presentations are notorious for being somewhat exhausting affairs. To prepare, it's probably helpful to read Stephen Pepper's Timeshare Presentation Survival Guide: Get your "No" face on.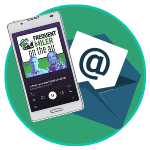 Want to learn more about miles and points?
Subscribe to email updates
 or check out 
our podcast
 on your favorite podcast platform.