As you might have seen recently, my wife and I recently flew to Mauritius after Australia wouldn't let us in on our planned flights as they thought my wife was a criminal (she's not).
We're doing a little bit of hotel hopping while we're here and our first six nights were spent at the Hilton Mauritius Resort & Spa. We very much enjoyed our stay at the resort as the service overall was good, you can do as much or as little as you want while there and it's pretty good value when redeeming points or free night certificates, plus it gives you an opportunity to burn Hilton Aspire resort credits.
Hilton Mauritius Resort & Spa Bottom Line Review
The Hilton Mauritius Resort & Spa is in Flic en Flac on the western side of the island of Mauritius. It's about an hour's drive from Sir Seewoosagur Ramgoolam International Airport (MRU) on the eastern side of the island, although the travel time can take longer depending on the time of day you travel. We got a little unfortunate that our taxi from the airport was heading into Flic en Flac during rush hour which meant our journey took just over 90 minutes.
The taxi cost 2,600 Mauritian Rupees (~$60); from the brief research we had a chance to do online beforehand, it looks like a bus costs ~$20 per person from MRU airport to Flic en Flac, so we were happy paying a little more for the convenience of the taxi.
Points Price: During the dates we stayed the points price was 70,000 points per night. Hilton Honors uses dynamic pricing, so it might be that they charge more or less at other times of the year. We initially booked a five night stay which meant we got to take advantage of Hilton's 5th night free benefit, so our total cost for those five nights was 280,000 points or an average of 56,000 points per night. We then tacked a sixth night on to the end of our stay using a Hilton free night certificate.
Cash Price: For our dates the room rates were ~$400 per night.
Points Value: Pretty good. With room rates at $400 and the points price at 70,000 for a standard room, you're looking at 0.57cpp of value. If you can book in five night increments (thereby reducing the nightly rate to 56,000 points), you're looking at 0.71cpp of value. With room rates – and possibly points rates – varying at different times of the year, you'll want to do your own calculations to see which is the better option.
Resort or Destination Fee: None.
Parking: The hotel offers free self-parking; there's no valet service.
Room: We booked the base level room on points which was a King Deluxe Room and were upgraded to a King Grand Deluxe Room with a view of the ocean. The hotel does have suites that are bookable, but whether you'll get upgraded to one is another matter. I imagine your chances of getting upgraded to a suite are greater if you're only staying one or two nights versus the five we'd originally booked for.
Pet Policy: This hotel isn't pet-friendly.
Housekeeping: Very good. They come around throughout the day and can fix your room in both the morning and afternoon/evening if you want. On our door we had a hanger which we could turn to either ask them to not disturb us or to work on our room.
Turndown service: None.
Internet: This is complimentary for all guests. The speed seemed decent enough, but it was hard for me to tell at times. I use a VPN and that seemed to slow my internet speed down a fair bit at times. When turning it off, some websites would load much more quickly. However, some websites in the US wouldn't load unless they thought I was in the US which is one reason I kept my VPN on most of the time. When uploading photos for this review I turned off my VPN; while they didn't upload as quickly as they do in the US, it wasn't painfully slow. I can be quite impatient when it comes to that kind of thing, so the fact that it didn't really bother me suggests it's not too slow.
I'm not sure what Zoom meetings would be like, although my wife did attend an online webinar on our final night and she didn't have any problem streaming it without glitches or buffering.
Dining: The hotel has a number of restaurants and bars around the property. The Thai, French and Indian restaurants have to (ideally) be booked the day before, although we managed to get a table at the Thai restaurant one evening when booking it in the morning

Restaurants

La Pomme D'Amour – This is where both the breakfast buffet and evening international buffet are served
Les Coquillages – This restaurant serves both lunch and dinner. We ate there for lunch a couple of times and had very tasty meals. We didn't eat there for dinner which I think is when they serve French food.
The Pavilion Restaurant – There's an Indian restaurant that's hidden away through La Pomme D'Amour. I think it's only open Saturday-Wednesday, but you should definitely eat there! Growing up in the UK, I've eaten my fair share of Indian food but my lamb rogan josh and my wife's chicken curry were two of the best-tasting curries I've ever tried.
Ginger Thai – Similar to the Indian Restaurant, Ginger Thai is only open on certain days. As the name suggests, this is a Thai restaurant. My chicken satay was good but not spectacular, but my som tum (papaya salad) was delicious and is something I miss from when we lived in Thailand. The description of it on the menu didn't mention it being spicy, so you'll want to ask for it to be made spicy if you'd like it to have more of a kick (which is the best way to have it).

Bars

Aqua Bar – This is by the family swimming pool and Les Coquillages and seems to have a wider drinks menu than Hibiscus
Vista Bar – This is upstairs just off the lobby and has live music in the evenings
Hibiscus Bar – This is next to the infinity pool and seems to have a smaller cocktail menu than Aqua
Happy Hour – All three bars have a Happy Hour where you can get half-priced cocktails. What's nice is that their happy hours are staggered rather than running concurrently, so you can bar hop to take advantage of the discounted pricing for up to 4.5 hours in the afternoon/evening as Vista's happy hour lasts for two hours and there's a half-hour gap where there's no happy hour.

Spa: Yes, there is one. The steam room and sauna are free, while treatments have to be paid for (I'm not sure how much they were).
Fitness Room: Yes. The room was smaller than I would've expected considering how large the resort is, but I went in there during the day and no one was using it as most guests just want to relax by the pool and/or beach. Despite the room's relatively small size, it was well equipped with several treadmills, ellipticals, bikes, weights, etc.
Pool: There are two swimming pools. There's a large family swimming pool area, as well as an adults-only infinity pool looking out on the ocean.
Welcome Amenities: When we arrived we were given a cold towel and a lemongrass, ginger and honey drink – these are welcome amenities for all guests. About an hour after we got to our room a fruit tray was delivered which was presumably a Diamond status welcome amenity.
Service: Overall it was very good. The welcome was excellent; they bang a gong to greet you, then you take a seat at a table in the open-air lobby while they work on checking you in.
Housekeeping were sometimes like ninjas in that we'd be gone for half an hour and they'd have made up our room by the time we got back, while other times we'd be gone for 2-3 hours and they hadn't been.
Staff were very polite and helpful when we had any questions. Jessica in particular was always incredibly welcoming and funny whenever we saw her.
One thing I would also note about their staff is that when it comes to the buffet they seemed to have zero spatial awareness. I lost count of the times when I'd be walking along when all of a sudden someone working at the hotel would walk straight in front of me and I noticed that happening for a lot of guests.
Location: With the resort being on the west side of the island, you get some nice sunsets over the ocean. It's not a particularly walkable location as it takes about 40 minutes to walk to the center of Flic en Flac. While that might not sound very far for some people, it could be quite the distance when the sun's beating down on you.
Even though Mauritius isn't a very big island, it can still take a while to drive anywhere due to traffic and slower speed limits in some parts due to needing to drive through residential areas.
Elite Benefits: With my Diamond status we got a one category room upgrade. Seeing as the Hilton Mauritius Resort & Spa is overseas, you don't get Hilton's skimpy food and beverage credit for properties in the US. Instead, you get the full buffet breakfast if you have Gold or Diamond status.
Diamond status would normally also provide access to an Executive Lounge, but this hotel doesn't have one. Instead, each day they gave us a voucher for one free cocktail per person as well as free canapes. The free canapes seemed to differ depending on where you have your drinks; at Aqua they provided 8 spring rolls with Thai sweet chili sauce to go with our cocktails which we enjoyed.
Activities: The hotel has a nice beach with a swimming area, plus you can borrow snorkels, paddle boards, kayaks, etc. for free.
There's a kid's club for children and the hotel runs various activities for all ages throughout the day. That includes water aerobics, bocce ball and table tennis tournaments, kayak expeditions and much more.
There are tennis courts, an oversized chess board, beach volleyball, a pool table and more, as well as the opportunity to just lounge around if all you want to do is rest.
Would I stay again? Absolutely. We had a great stay and very much enjoyed ourselves. I had a bad cold for several days of our stay and so I didn't have much energy for doing a bunch of stuff, but my wife particularly enjoyed getting to snorkel several times as there were lots of fish, sea cucumbers and other marine life to see.
Pros & Cons
Pros
Value – Potentially good value when using points and/or free night certificates.
Activities – There's plenty to keep you entertained for several days, or you can just chill by the beach or pool.
Food – There are enough food options to not get bored during your stay, especially seeing as the evening buffet switches up its offerings every day.
Resort fee credits – Seeing as the Hilton Mauritius Resort & Spa is a resort, you can use up your $250 resort fee credits on the Hilton Aspire credit card. My wife and I both have an Aspire card, so we were able to split the cost of our stay on those two cards to get a total of $500 back in statement credits.
Charge taxis to room – We did a couple of day trips to a couple of run distilleries, along with other nearby sites along the way. The concierge had a list of prices for popular attractions, with prices available each way, or round trip with the driver waiting two hours at your chosen activity. If your trip will take even longer than that, it costs 100 Mauritian Rupees (~$2.50) per hour extra. You can pay the driver in cash, but we charged it to our room instead. This incurs a 5% fee, but paying with our Aspire cards meant we earned 14x Hilton Honors points on that spend which are worth in excess of that 5% fee.
Cons
Food cost – Meals aren't particularly cheap, especially the evening buffet which is overpriced for what it is (~$50 per person). The food tasted good and there was a wide selection, but it was expensive.
Walkability – If you want to get anywhere outside of the resort, you'll likely need a rental car or taxi. There's a Sixt at a resort next door, so that's an option if you decide you want to explore further afield.
Shower – Our shower only had warm/hot water. While that's something you wouldn't normally complain about at a hotel, it would've been nice to be able to have a cold/cool water setting to cool down.
Image Gallery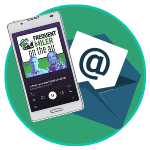 Want to learn more about miles and points?
Subscribe to email updates
 or check out 
our podcast
 on your favorite podcast platform.